Managing your employees and handling their different matters is very important to keep them happy and productive. Therefore, an entire human resource department is present in every company or organization to manage the employees. The key functions that the HR department has to do include talent management, payroll handling, employee hiring, recruitment, retention, and other similar tasks.
However, doing all these things manually is not an easy task. It results in a lot of errors during calculations and numerous other problems. Therefore, you must have human resources software for your company to manage everything efficiently. You must be thinking, why do you need to get a software program to handle HR especially when you have an entire team for it?
The most convenient way to find the answer to this question is to go through the benefits of having HRM software for your company. So, without delay, let's move forward and explore the benefits of human resources software for your business.
Table of Contents
Benefits of HRM Software for Your Business
Knowing the benefits of HRM software will help you understand how important this software is for your business. The following are the top listed benefits of using this software.
Productivity and Efficiency
Your employees' productivity is very important for your company as it can lead your company or organization to unmatchable success. And the only way to keep your employees productive is to keep them happy. HRM software can help you a lot in this regard. Using this software you can handle their conflicts and other matters efficiently, and as a result, their productivity increases.
They start trusting the organization or company and try to give their all to the company. They tend to work more efficiently so that the company can grow. Furthermore, different other facilities are provided to the employees by HR software. It also improves their efficiency.
Employee Development and Retention
As a business owner, you know very well that not all employees are very skilled when they start. You need to develop them as an asset for your company. Doing so becomes very easy when you have human resources software to help you. However, once you complete the development of your employees, you cannot let them leave your company.
You need to focus a lot on the retention of employees as well. You cannot let your well-trained and skilled employees leave your company. HR software helps you in this regard as well. This software program keeps track of employees' achievements. You can view them to find out the employees that are important for your company and then facilitate them to make them confined with your company.
Cost Saving
All the functions that are done by HRM software require a huge cost to manage manually or by individual software programs. However, when you have human resources software for your company or organization, you don't have to face this issue. It saves a lot of costs you have to spend to facilitate your HR team. You can spend the same cost to facilitate your talented employees when it comes to retaining them.
Reduced Errors
Managing HR manually can result in a lot of errors. These errors are most common when it comes to payroll management. Without online payroll software, you cannot manage the payroll of your company effectively. Numerous errors and delayed payments are the outcomes of manual payroll management.
However, when you have HR software, the chances of errors are reduced to a minimum extent. It helps you to manage payroll and other things effectively. Automated calculations prevent errors and delayed payments.
Simplified Benefits Administration
Managing the benefits of your company is not a simple task. However, HR software simplified this system. Benefits administration is very straightforward when you have HRM software to assist you in this regard. It keeps a record of everything beneficial for your business, percentage profits, etc. to keep track of the total benefits.
Takeaway
To get all these benefits for your business, you need to get HR software for your business ASAP. Netchex is the best choice for you in this regard. It can help you in managing payroll, employee training, retention, etc. And the best part is that it's pretty affordable as well.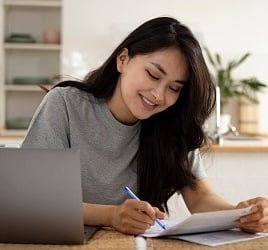 Amanda Byers is a graduate of Columbia, where she played volleyball and annoyed a lot of professors. Now as Zobuz's entertainment and Lifestyle Editor, she enjoys writing about delicious BBQ, outrageous style trends and all things Buzz worthy.