Why is lobbying legal? Sometimes it can seem like a bit of a grey area.
In this article, we'll be exploring the ins and outs of lobbying and why it is legal. If you want to know how lobbying works, keep reading our guide.
Table of Contents
What Is Lobbying?
Lobbying is the right of citizens, corporations, and organizations to voice their opinions before lawmakers. It is a crucial element of democracy and free speech in the United States.
Lobbying provides an opportunity for citizens to educate and inform lawmakers. They focus on particular issues, enabling them to stay current on various topics.
With a better understanding of a wide range of concerns, lawmakers can make sound decisions. This will reflect the best interests of their constituents.
Why Is Lobbying Legal?
Lobbying is legal in the United States because it is a form of political speech protected by the First Amendment. Moreover, it is permitted due to the importance placed on citizens. They have the right to petition their government for purposes they deem to be in the public interest.
Lobbyists specialize in discussing specific matters, perspectives, and interests with the government. They aim to influence laws, regulations, and policy decisions. Lobbying activities also offer a valuable platform for public members to express their opinions on the many issues society faces.
It is the legal framework for lobbying, enforced by law. It encourages individuals and organizations to engage in the practice of influencing the government as a form of political activity.
This practice has helped to shape public policy. It also provides citizens with direct access to their representatives in government. In general, it is strengthening the democratic process as a whole.
Lobbying Disclosure Act Supports It
The Lobbying Disclosure Act (LDA) of 1995 controls lobbying in the US. Organizations and individuals who lobby for the government must register.
They must also share their financial interests, connections, and activities with the Secretary of the Senate and the Clerk of the House of Representatives. This information is then shared with the public and other government agencies.
Lobbyists must tell the government about their meetings with important people. Moreover, they must declare any money they spend on advocating for policies. They also have to say what they spend on research, polling, advertising, public relations, travel, etc.
The LDA makes rules for lobbyists. Some examples are no gifts or entertainment, no attorney-client secrets, and punishments for breaking the rules. For more information about its purpose, check out https://lockhartgrouputah.com/services/coalition-management/.
Different Types of Lobbyists
Lobbyists attempt to influence proposed legislation or existing laws on behalf of their clients. There are many different types of lobbyists. Each of them employs various techniques to advocate for their clients.
Direct Lobbying
Direct lobbying is the most common and the most visible type of lobbying. Direct lobbyists often host meetings with lawmakers to discuss important issues with their clients. They seek to persuade lawmakers to advance specific policies.
They may also present oral or written testimony before legislative committees. They write letters to lawmakers and organize public awareness campaigns or rallies.
Direct lobbyists are often well-connected in the community. Also, they strive to appear before lawmakers in person to make their case for their clients.
Grassroots Lobbying
It is the process of gaining support or trying to influence the government by directly engaging with citizens. This is done through campaigns and rallies. It can also be in other activities that encourage the general public to advocate for changes.
The goal is to create a sense of public pressure. This pressure can be leveraged to influence government decision-making. This type of lobbying can be used to advocate for issues such as climate change, healthcare reform, or economic development.
Electoral Lobbying
Electoral lobbying is when people persuade elected officials to support their ideas and causes. Different types of lobbyists focus on and specialize in various aspects of the electoral process.
Political lobbyists specialize in influencing policy decisions. Economic lobbyists are those that focus on controlling government spending and taxation policies.
Institutional lobbyists typically involve organizations such as law firms and trade associations. These often rely on direct communication with members of Congress or government officials to push their agendas.
Lastly, institutional lobbyists often use less public methods. They use budgetary processes and regulatory rules to try and gain influence.
Each type of lobbyist is essential to the electoral process because they bring attention to important issues. As a result, they help shape voting outcomes.
Bribery vs Lobbying
Bribery and lobbying are two distinct activities with different motivations and outcomes. Bribery is when someone tries to make another person do something by giving them something they shouldn't have, like money.
Lobbying means representing someone or a group to influence laws or policies. Bribes and lobbying can both affect decisions, but they are different.
Bribes are done secretly with money or favors, while lobbying is legal and open. Bribery is wrong and against the law. Lobbying is about representing a cause or business fairly and ethically.
Have a Better Understanding of Lobbying
Lobbying makes our democracy more robust by allowing interests and individuals to have their voices heard and concerns addressed. The process is legal and strictly regulated, ensuring all parties are accountable for their actions.
Why is lobbying legal? Lobbying is a way for people to have their voices heard. Get involved in lobbying efforts and advocate for causes you support.
Did this guide help you? Want to learn more about new topics? Visit our other blog posts.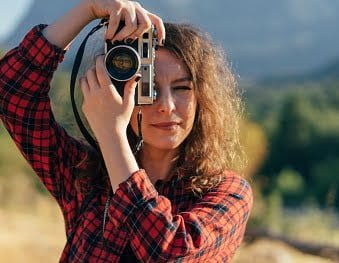 Andrea Parker is a reporter for Zobuz. She previously worked at Huffington Post and Vanity Fair. Andrea is based in NYC and covers issues affecting her city. In addition to her severe coffee addiction, she's a Netflix enthusiast, a red wine drinker, and a voracious reader.