Throughout history, teachers have been a fundamental part of shaping society. Without teachers and the skills they impart to students, children would have limited prospects and an inability to take on essential roles in society. Becoming a teacher was once a quality career choice, a safe profession bet.
Working as a supply teacher is a great way to increase your income and get a feel for various professions. You will have many new opportunities land in your lap. You'll get to mix fun with learning and collaborate with wonderful colleagues.
Let's look at some of the other benefits of this career path.
A Supply Teacher Has Flexible Work Schedule
As a substitute teacher, you can choose the days and hours you want to work. This is a great way to fit teaching into your lifestyle, whether you're a stay-at-home parent, a full-time working professional, or anything in between.
In addition to the flexible work schedule, supply teaching also offers the opportunity to work in a variety of different settings. You can choose to work in a traditional school setting, or you can opt for a more nontraditional setting like a daycare or after-school program. No matter what you're looking for, there's a good chance you can find it as a supply teacher.
Gain Valuable Teaching Experience
It can be a tough profession, and it is important to have more education experience as possible before you enter the field. Supply teaching is also a great way to get your foot in the door of the teaching profession, and it can lead to a full-time teaching job down the line. If you are interested in teaching, supply teaching is a great way to start your career.
Positive Impact on Students
When students are in a classroom with a supply teacher or an educator, they often see this as an opportunity to misbehave. But, if you can quickly establish yourself as a firm and fair authority figure, students will respect you and behave in a manner that is conducive to learning.
Also, because you are not bound by the curriculum in the same way that a regular teacher is, you have the opportunity to be more creative in your teaching. This can be especially beneficial for struggling students who need to be engaged to learn.
Give Back to Your Community
As an educator, you're not only affecting the lives of individual students, but you would also be helping to shape the future of our society as a whole. By becoming a supply teacher, you would be instilling important values such as hard work, respect, and perseverance in future generations. You would also be helping to create an environment in which young people can thrive and reach their full potential.
Give back to your community by becoming a supply teacher. Visit The Supply Register to start your experience and journey of becoming one of the best teachers.
Making a Difference with Teaching
The best reasons to become a supply teacher are the positive difference you can make in the lives of people and the personal satisfaction that comes with the role. With recent changes in the education system, there is an increasing demand for supply teachers, making it a great time to enter the profession. If you have a passion for teaching and working with children, then becoming a supply teacher is the right career for you.
If you find this article helpful, browse this site and read our other blogs today!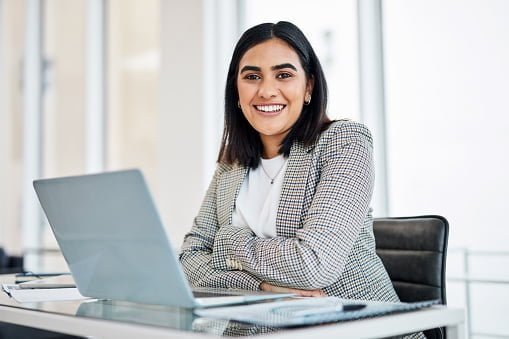 Piran is the bestselling author of the Zobuz, TheHearus and other well known Blogs. Her books have sold hundred of copies and are published in different languages.