Are you feeling stressed out after long, sleepless nights? Are you struggling to fall asleep despite having exhausted yourself from the day? You're not alone!
Millions of people worldwide are searching for a better, natural way to get a restful sleep. Look no further! This post guides you to the best essential oil blends for sleep – providing you with the calming scents, relaxation, and peaceful slumber you deserve.
Classic Lavender
If you're looking for a classic and reliable essential oil blend to help you relax and get to sleep, look no further than lavender. Lavender is a fragrant herb used for centuries to relieve stress, promote relaxation, and help with insomnia. It has a sweet aroma and can be used as a massage oil, bath oil, or inhaled in a diffuser.
For sleep, blending with other oils like chamomile, jasmine, frankincense, and bergamot is best. This combination offers a calming, soothing scent that can help relax the body, quiet the mind, and settle emotions. If you're starting, classic lavender is the perfect essential oil blend to help you rest and set the tone for a blissful night's sleep.
Bed Time Bouquet
Bed Time Bouquet is one of the best essential oil blends for sleep. The unique blend of lavender, Roman chamomile, sweet orange, and ylang-ylang promotes relaxation and sedation that aids in a peaceful transition to sleep.
With its calming aroma, this blend reduces anxiety and helps you fall asleep faster. Dilute the oils with a carrier oil, such as fractionated coconut or jojoba oil, and apply topically to an area on your body before bedtime.
You can also put a few drops of Bed Time Bouquet within a diffuser placed in your bedroom before sleeping. Add a few drops of this blend to enrich your bath water for a soothing, stress-free, restful night.
Sweet Dreams
Sweet Dreams is a popular blend of essential oils that you can use to improve sleep. It combines lavender, sandalwood, vetiver, and roman chamomile.
Combining these powerful oils helps reduce tension and stress and boost relaxation. Inhaling the blend before bed or just before showering will help you unwind and relax to ensure you get the quality of sleep you need and deserve.
You can purchase Sweet Dreams Mist and more at this Perfect Potion shop. Just be sure to read the instructions before using.
Total Knock Out
This blend combines calming lavender, sweet marjoram, and soothing bergamot oils, making you almost instantly relaxed and ready for sleep. This blend works to both relax and reduce stress while helping ease the body and mind into a deep sleep.
When using Total Knock Out, it's essential to remain consistent as the oils are most effective in allowing the body and mind to reach that deep sleep cycle. If you use this blend for a few weeks and still have difficulty sleeping, consider mixing Total Knock Out with a few other essential oils to find a combination that works for you!
Try These Essential Oil Blends For Sleep
Essential oils can be an incredible tool for relaxation and a great aid to help you get a good night's sleep. This guide introduces you to the best essential oil blends for rest. Try experimenting with different combinations to find what works best for you – and remember to practice good sleep hygiene!
Invest in the best essential oils for sleep today and get the rest you deserve!
Check out our other posts for more lifestyle guides and solutions!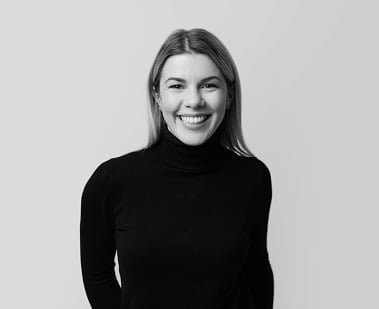 Nicole Ann Pore is a writer, an events host and a voice over artist. Travel, health, shopping, lifestyle and business are among the many subjects she writes about. Through quality and well-researched writing, she informs and even entertains readers about things that matter. She is also interested in film critiquing and filmmaking. Giving all the glory to God, Nicole graduated Cum Laude from De La Salle University Manila, Philippines with a Bachelor's Degree in Communication Arts.