Car enthusiasts are always asking the question, what is the expected lifespan of an Audi?
As with any car, there is much to consider when discussing car lifespan. The type of material used, features, and the components that make up the car all factor into how long it will last.
In this article, we will break down how long audi cars last and what to expect.
Table of Contents
How Many Miles Does an Audi Last?
Audi cars are durable and well-made, making them popular across the world. Audi cars can last up to 300,000 miles or more. However, the longevity of an Audi relies on how the vehicle is maintained and cared for throughout its lifetime.
Audi vehicles can last well over 200,000 miles with regular and proper maintenance. Parts of an Audi are designed to be replaced throughout the car's life cycle, including oil filters and brake pads.
However, the interior and exterior components can last longer with proper and regular maintenance. Audi vehicles are often considered a safe investment for those looking to buy one that will last them through many road trips and adventures.
The Most Reliable Audi Models
The most reliable Audi models offer a combination of luxury, performance, and dependability. The Audi A4 is one of the top models, offering a desirable mix of comfort and performance. The Q5, a mid-sized luxury crossover SUV, has an impeccable reputation for dependability.
The Audi A6 and A8 are reliable models, offering luxury-class features and technology. Finally, the Audi R8 is considered one of the best sports cars on sale today, and its reputation for dependability is unmatched. All these models combine the best of performance, luxury, and reliability, making them the most reliable car.
Common Issues with Audi Cars
Audi cars are known for their quality engineering and sophisticated performance. Unfortunately, even the best cars have their issues. The most common problems with Audi cars are:
Electrical Problems
Electrical issues can range from something as simple as a blown fuse to more complex problems like wiring and sensor malfunctions. These problems can be caused by outside environmental influences and something as simple as a worn-down component.
If the issue persists, it could indicate a severe problem with the car's internal electrical system. If that is the case, taking the vehicle to a certified Audi mechanic with the tools and experience to diagnose and repair the problem is best.
Faulty Camshafts
It is a mechanical part that helps to open and close the valves in the engine. When the camshaft wears down, it can cause significant power and efficiency issues. The problem is complicated and expensive, so it must be addressed immediately.
In some cases, the camshafts may need to be replaced. It's essential to remember that faulty camshafts can lead to other issues, such as frequent stalling, misfiring, decreased fuel efficiency, and check engine lights.
Abrasion of Cabin Air Filters
As these filters become clogged, they cause more drag on the engine and reduce its efficiency. Abrasion can also occur if the filter is too dirty, which causes it to rub against the engine's internal parts and wear them down. The best way to avoid this issue is by checking and replacing the cabin air filter on your Audi car.
Fuel Pump Failure
Fuel pumps are necessary to deliver fuel from the gas tank to the engine. If this fails, the car will eventually stall due to a lack of energy or have difficulty accelerating correctly. When the hood is open, signs of fuel pump failure may include engine sputtering, a higher engine idle, irregular acceleration, and even a distinct smell of gasoline.
If this occurs, it is essential to get the car inspected as soon as possible, as fuel pump failure can be an expensive repair. If caught in time, fuel pump failure can be a more straightforward fix than other issues.
Oil Leaks
Oil leaks can occur from various sources, including seals, gaskets, oil pumps, valve stem seals, and oil filters. Sometimes, oil leaks can be caused by worn engine cylinders or defective oil-cooling systems. When this occurs, the vehicle will consume more oil than usual, resulting in poor engine performance and gas mileage.
Other issues associated with the oil leak include a burning smell during the operation or smoke from the tailpipe. Additionally, you may notice oil deposits under your Audi, which could be evidence of oil leakage. Early detection is essential to prevent further damage to your engine.
Servicing to Ensure a Longer Audi Life
Audi is a long-term investment that needs to be looked after to ensure its lifespan is optimized. Regular servicing from certified mechanics is essential to ensuring an Audi will stay in top condition. The following recommended intervals for oil changes, tune-ups, and other services keep it running smoothly.
Keeping up with maintenance helps cars run more efficiently, reducing emissions and improving performance. It also protects against costly future repairs and increases the vehicle's lifespan. Regular check-ups ensure the driver's safety, as you can replace worn-out parts before they become dangerous.
Thus, by servicing their Audi at the correct intervals, owners can ensure theirs runs at peak performance for as long as possible. You can visit Audi Monterey Peninsula to enjoy a performing vehicle with a longer life span.
Additional Benefits of Owning an Audi
Audi vehicles come with many exclusive services and features, such as Audi Care, which provides scheduled vehicle maintenance that ensures longevity and peace of mind. Audi models come with long standard and available warranties that lessen the cost of major car repairs. They also offer 24/7 roadside assistance for all Audi owners, which covers towing and tire changes for the duration of the warranty.
Other benefits of owning an Audi include complimentary navigation updates for three years, features such as Audi Connect, which enables remote access to the vehicle, and a suite of emergency services. Drivers will also enjoy feeling more secure knowing their model has various advanced safety features that protect everyone on the road.
Here's How Long Do Audi Cars Last
On average, Audi owners feel secure that their cars will last around 10-15 years. Audi's durability is unbeatable, but with proper and regular maintenance, you can expect a smooth ride from your Audi for many years. Research how long Audi cars last, get the most out of your Audi, and have it serviced today!
If you enjoy this article, come check out more of our blog.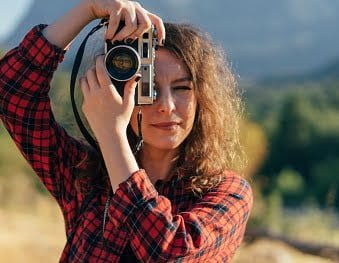 Andrea Parker is a reporter for Zobuz. She previously worked at Huffington Post and Vanity Fair. Andrea is based in NYC and covers issues affecting her city. In addition to her severe coffee addiction, she's a Netflix enthusiast, a red wine drinker, and a voracious reader.