Having a comfortable and functioning living room is one of the best ways to enjoy your home. Take a look around your current living room and be honest with yourself—is it comfortable? Are the conversations going on changing because someone is not sitting comfortably?
It is also important to make sure your living room is functional. Do your family and friends hang out there? Is it the right space for entertaining? If not, then it's time for a change.
Don't worry if it's not the room you have now; we have living room features for you to transform your space.
1. Comfortable Seating Options
A comfortable seating option in the living room is a must-have for any homeowner. The best way to achieve comfort is by investing in a sofa or sectional that is plush in fabric, foam, or down and contains plenty of seating space.
Recliners and chaise lounges are great additions to provide cozy spaces for reading your favorite book or watching a movie. Adding ottomans can provide extra seating when needed, or at least a place to put your feet up.
2. Essential Lighting
Essential lighting in the living room is a crucial feature to consider. Good lighting can help create an inviting atmosphere for friends and family. Many living rooms enjoy natural light, which can be used in conjunction with ambient, accent, and task lighting.
Overhead fixtures like recessed or track lighting and hanging fixtures like pendants, chandeliers, or sconces can provide all-over illumination. Accent lighting, like table lamps, can add warmth and character to a space. Use motion sensors or colored bulbs to control light intensity and mood.
3. The Media Hub
A media hub is a great addition to an upgraded living room because of its versatile capabilities. Implementing one allows users to access many streaming services, merge media devices, and control household appliances. Having the ability to access all your favorite streaming services from one hub helps cut down on costs from having to get many subscriptions.
Consolidating media devices like your receiver, Blu-Ray player, and gaming console into one hub eases the number of wires inside the living room. A media hub helps provide an accessible home media hub with modern features.
4. Stylish Storage Solutions
It is important to have the right storage solutions for the living room to make everyday life easier. This can range from wall-mounted shelves and cabinets to storage ottomans and coffee tables with drawers.
An item would consist of magazine racks that store papers in the living room without being too bulky. A good shoe storage rack or hooks to hang bags can help maintain a clutter-free living area. Baskets for storing remote controls, books, or magazines that are often needed but often misplaced
5. Wall Art and Decorative Accessories
Wall art and decorative accessories for the living room can be difficult to decide on. Yet, no matter how much space you have, there are certain items you should consider adding to it.
Lamps, mirrors, and plants are always great pieces to consider, as they add light and texture to a room. If you can hang a few pieces of art on the walls, then do so, as doing so helps make the room feel complete.
6. Home Entertainment Technology
Home entertainment technology has become part and parcel of any living room. For the perfect home entertainment experience, there are certain features you need.
You need a quality TV or projector with a good sound system. Splurging on a home theater system with a good surround sound setup will help you get the most out of whatever you are watching.
7. Connection to the Outdoor
Having a living room that makes a connection to the outdoors is essential for many reasons. The outdoor connection allows for more natural light to enter the room. This can give the living room a bright and open feeling.
The outdoor connection can give the living room more of a spacious feeling by blending the indoor and outdoor environments. Having open access to a patio or backyard may allow the living room to function as a multi-use space. The living room can host indoor-outdoor dinner parties or weekend gatherings.
8. Large Area Rug
When decorating your living room, the importance of a large area rug cannot be overstated. A large rug creates a sense of space and warmth that can tie any room together. It also acts to dull noise and provide insulation when stepped on, making it a cozy place to settle in and relax.
The right area rug can add comfort and style and provide a solid foundation for the other pieces. Choose a size and color that accentuate the other features in the space and allow for plenty of room to transition from one area to the next.
9. Trendy Fireplace Ideas
The modern living room is all about the details, so for trendy fireplace ideas, you need to establish the anchor of your space. Fireplaces can vary greatly in style and material, so you have a lot of options to tailor one that fits your desires.
For a tech-savvy edge, electric fireplaces with temperature control settings are an efficient choice. A wood burning fireplace is a great addition to any living room, providing ambiance and warmth, but it needs proper ventilation, a chimney or flue, and access to a stockpile of wood. With the right fireplace, your living room will boast style and personality.
10. Durable Flooring
Hardwood is the most durable flooring option for your living room. It is classic and timeless in style, and it can stand up to wear and tear over the years. It can help reduce noise levels in your living area due to its density.
Another alternative would be tiled, which provides a sleek contemporary look that is both scratch and stain-resistant. With the wide range of tile options available, you can find something to suit the décor of your living room.
Laminate is also a great option if you want the look of hardwood without the price tag. It is a budget-friendly option that is also water-resistant and easy to maintain.
Discover More Living Room Features
Living room features are important to create a comfortable and inviting space for entertainment and relaxation! To maximize the comfort and enjoyment of your living room, consider the items that would best suit your family's needs.
So get out there and start planning the perfect luxury living room! Explore furniture, fabrics, and accessories to bring it to life!
Did you find this article helpful? Check out the rest of our blogs!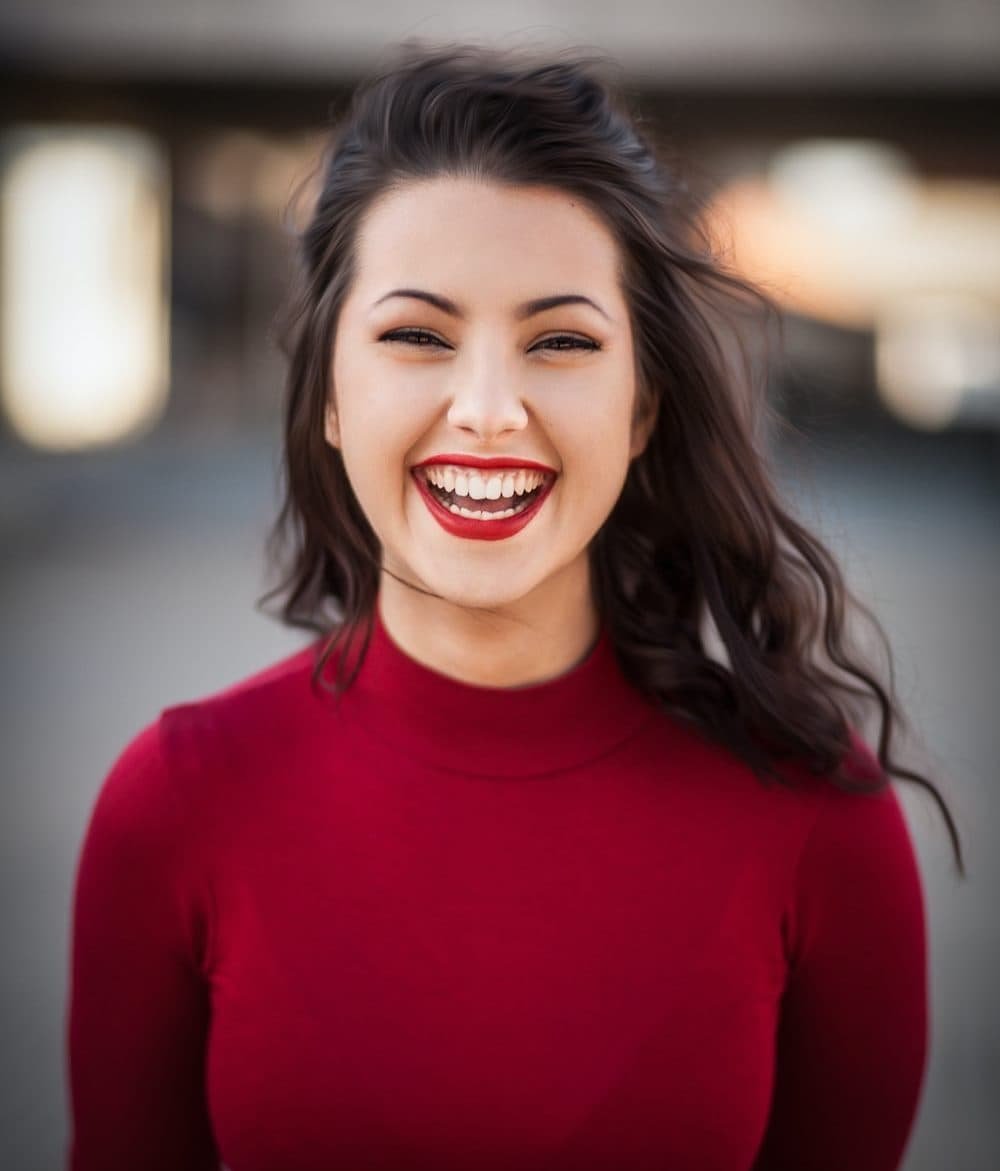 Veronica Baxter is a writer, blogger, and legal assistant operating out of the greater Philadelphia area.