Want to move up the career ladder but don't think getting a Master's Degree is the right move? Looking for an online bachelor's program but not sure which one to get?
With so many online degree programs out there, choosing the right one can be confusing. This is especially true if you're looking for online bachelor's degree programs.
Don't worry; we're here to help you out. Read on for 4 of the best online bachelors degree programs you should consider.
1. Bachelor of Science in Computer Science
The program equips students with essential skills for the tech industry. Through this program, you'll learn programming languages, algorithms, data structures, and software engineering.
The online format allows for flexibility in scheduling. This makes it easier to balance work and education.
Graduates of these online programs can pursue diverse careers. These include software developers, systems analysts, and cybersecurity specialists. All in all, a degree in computer science is highly in demand nowadays.
2. Bachelor of Business Administration
The program provides a comprehensive understanding of business principles. During your studies, you'll delve into various areas. This includes marketing, finance, accounting, management, and entrepreneurship.
The online learning platform lets you study at your own pace. This makes it convenient for people who are already working.
With this degree, you can pursue diverse career opportunities. You can be a business consultant, marketing manager, or financial analyst. You can even venture into entrepreneurship by starting your own business.
3. Bachelor of Arts in Psychology
Have you ever wondered why people behave the way they do? The Bachelor of Arts in Psychology program can give you some answers. You'll learn about the human mind, emotions, and why people act differently in different situations.
Through online discussions and activities, you'll explore fascinating topics. These include how our brains work and why we feel certain emotions. This program opens doors to careers where you can help others and understand what makes people tick.
4. Bachelor of Science in Management
Do you have natural leadership skills? The Bachelor of Science in Management program can help you become a great leader in the future. You'll learn how to work well with others, make important decisions, and even start your own company.
With online learning, you can study at your own pace and still have time for hobbies and activities you love. Whether you want to lead a team or run a big business, these online degree programs will equip you with the skills to be a successful young leader.
Finding your options for a degree on bachelor of science in management is rather easy to do nowadays. A quick online search will point you to tons of options in no time.
Consider the Best Online Bachelors Degree Programs Today
The best online bachelors degree programs today are those that offer a wide range of courses and benefits. To find the best program for you, consider your educational and career goals. And be sure to research each program thoroughly.
Ready to pursue your goals? Start your search for the best online bachelor's degree program today!
If you want to learn more or need help finding academic success, be sure to check out the rest of our blogs.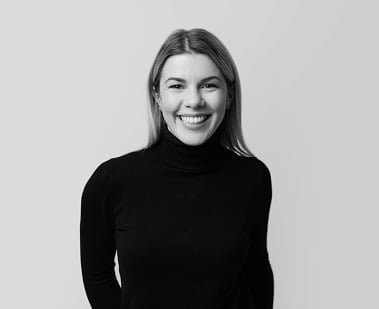 Nicole Ann Pore is a writer, an events host and a voice over artist. Travel, health, shopping, lifestyle and business are among the many subjects she writes about. Through quality and well-researched writing, she informs and even entertains readers about things that matter. She is also interested in film critiquing and filmmaking. Giving all the glory to God, Nicole graduated Cum Laude from De La Salle University Manila, Philippines with a Bachelor's Degree in Communication Arts.