Being an HR, are you having trouble with these FOUR big challenges?
Managing employee talent?
Providing better employee compensation?
Making DEI a strategic goal?
Maintaining competency with the changing technologies?
Then you must know that HRs from other companies are also turbulent in managing employees because of having lower manpower and limited resources. Apart from this, the juggles faced by them while handling multiple tasks are quite sensitive. And thus, with the upcoming challenges to face, HRs are discerning what they actually want from their jobs.
So, here we have some ideas that will avert HR problems from coming on their way. Let's first start with brushing up on the roles and responsibilities of human resource management before moving on to the 4 big challenges, followed by the tips to resolve them.
Table of Contents
What Does an HR Manager Do?
HR managers support and nurture their company's employees to ensure that there's a positive work environment across the organization. Their five main duties involve: managing talent, maintaining workplace safety, developing and training, compliance, and compensation of employees. Therefore, the upcoming challenges are disrupting these duties, and hence, preventing them has become a strategic approach for effective people management in a company. So, let's get started with resolving each challenge:
#1. Rewarding and Retaining Deserving Employees
As per the Society For Human Resource Management survey, 58% of HR managers agreed that attracting and keeping the best employee is a challenge, which can be resolved by introducing flexibility at work.
Is it that simple? Let's find out!
Promotions within organizations are transforming day by day. There will be a time when examinations or seniority won't make any difference while approaching an appraisal, rather the key here will be to focus on getting feedback from managers/ team leads and checking the defined targets. Thus, employers need to shift to a more flexible model of rewarding employee performance (like how Adobe, Deloitte, and IBM have implemented).
Remote working has been a massive disruption to the HR industries in the post-pandemic era. But some of it also resulted in lowering company costs as HRs started recruiting virtually. They made use of online methods of interviewing (video calls, social media, and online software) to retain their employees. Another development that HR managers should focus is on upskilling themselves to adapt to new technologies like streamlining human resource pipeline through a free hr management software like Pypa HR. Its inbuilt self-service portal and a live dashboard makes it easier for managers to keep a check on all vital employee data, manage their time-offs, activity, performance, leaves, productivity, etc at one-click. This way managers and admins can stay ahead of the curve with all the data analytics and ensure their value in strategic decision-making.
#2. Strategizing with DEI (Diversity, Equality, and Inclusion)
Gartner's survey conveyed that 35% of HRs out of many are more aware of diversity, equality, and inclusion-related issues coming in the near future. Therefore, HR leaders must start strategizing themselves to recruit on a person-specific basis, so that they can focus on creating an inclusionary environment for their workforce. Such strategies involve leveraging their job boards by starting disability recruits (especially for people who are disabled and are looking for work). Another suggestion is to focus on and highlight diversity on their website's careers page, just for the employees to know how clear a company's perspective is, towards supporting DEI.
#3. Healthy Employee-Compensations
Well, it's obviously the money game!
Candidates join companies that offer lucrative packages rather than accepting whatever is given to them. Although HRs succeed in influencing them on a rigid compensation offer, employees can later become a victim of the 'great resignation', just because of that small mistake. Thus, it's high time recruiters should think about their employee's benefits rather than just focusing on expanding their businesses. This will also protect them from misleading their counterparts.
#4. Embracing the Change in Work culture
Another impactful challenge that's coming in the future is the 'work culture'. Giving preference to business demands and uplifting them makes employees work even harder to help maintain sustenance in the volatile business market. But this may pave the way to getting more deadlines in completing excessive targets that keep employees exhausted, thus, affecting their work culture.
So, what's a supportive and cooperative work culture?
HRs focusing more on their employees by making strategies for employee equality and introducing effective benefits makes it evident in having a competent work culture. Embracing the change by themselves and also making sure that every employee is going with the flow, is the only consistency an HR has to make. Although technology is changing along with business trends, HR managers need to upskill their employees accordingly so that they can cope with the market changes as well. This is where performance management software like BizMerlinHR comes. With the help of its inbuilt applicant tracking system you can optimize your workforce acquisition, allocation and employee database management all at one place.
With agility and empathy, HR professionals can gear up to face the challenges of the near future, adapting to technological advancements, embracing remote work, refining talent acquisition strategies, and promoting diversity can pay dividends in the long run, making it an indispensable tool for modern HR departments.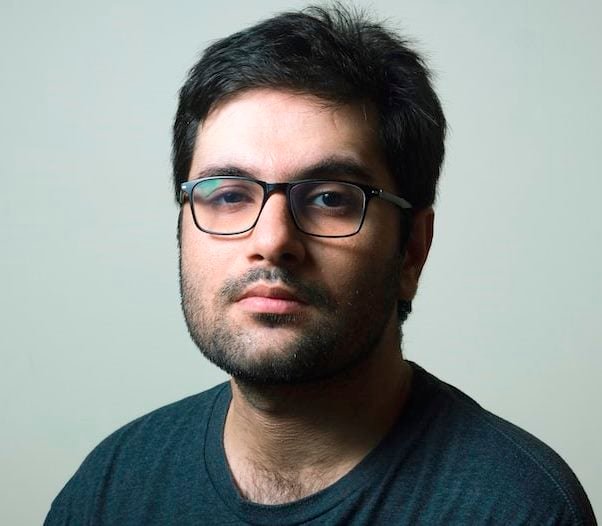 Barry Lachey is a Professional Editor at Zobuz. Previously He has also worked for Moxly Sports and Network Resources "Joe Joe." he is a graduate of the Kings College at the University of Thames Valley London. You can reach Barry via email or by phone.