Over 50 million Americans went on a campsite trip in 2020-2021. What starts as independently rugged adventures often rely on modern tools and gadgets.
Even though that percentage of campers completely forgoes buying required camping gear, the reality is that it makes camping easier. If you've bought a few extra pairs of shoes already for your summer excursions, it's time to head to the outdoors like the experts.
But what exactly do you need for a camping trip? Read our camping gear guide to learn what to bring on your next trip deep into nature.
Table of Contents
Tent
A tent is a must-have camping essential that no camper should leave behind. A tent gives you reliable and lightweight shelter from the elements. It also provides safety from pesky insects and small animals.
Consider the size of your group, the kind of environment you are camping in, as well as the type of weather and temperature conditions you will be experiencing. Make sure your tent is large enough to fit all occupants comfortably and is also waterproof to keep you dry. With a reliable tent, any camper can make the most out of their camping experience.
Sleeping bag
Sleeping bags are an absolute must-have for any camping trip. Today's sleeping bags come in a variety of materials ranging from synthetic to down. With synthetic, you'll get a bag that dries quickly and at a more affordable price point.
Many come with hoods to keep your head warm, drawstrings to secure a snugger fit, and zippers to get in and out of them quickly. Consider the conditions you'll be camping in, and look for a bag that will keep you warm and comfortable. Pick a sleeping bag with a temperature rating suitable for the colder temperatures of the area you are camping.
And don't forget to bring a foam pad or other insulation to go underneath your sleeping bag!
Multi-tool
A multitool is an essential piece of camping gear, as it provides utility for a range of tasks that need doing when camping. Such tools include a camping shovel, pliers, a screwdriver, a corkscrew, a bottle opener, and other useful items. A multitool offers versatility, convenience, and reliability, allowing you to take care of a wide variety of tasks and handle any problem that may arise.
Whether it's fixing something that has broken or preparing dinner after a long hike, a multitool makes it effortless to get the job done. A multitool must be part of anyone's basic camping gear.
Camping stove
Camping stoves are an essential piece of camping gear. Camping stoves come in both liquid and solid fuel varieties, with some models also designed to provide both. Portable camping stoves are ideal for backpacking trips, as they are lightweight and easy to pack away when not in use.
For a long camping weekend, consider investing in a deluxe camping stove, which comes with multiple functions including wok burners and grills. All camping stoves should have a secure cover to store fuel and also an instruction manual to explain how they work and provide safety instructions. Make sure to clean and store your camping stove correctly after each use, to ensure a hazard-free experience.
Cooler
Coolers are essential for camping because they help keep your food and drinks safe from the weather and natural elements. Make sure to keep the lid tightly sealed and ensure the cooler you pick is insulated and airtight. Consider coolers with adjustable handles and adjustable dividers for flexible storage solutions.
They also come in a variety of colors and designs to match any camping style. With a cooler, keeping food and drinks cold during a camping trip won't be an issue. You won't have to worry about reheating snacks or drinks while on the go.
Cookware and utensils
A basic cookware set should include a pot, a fry pan or griddle, a one-burner camp stove, a spatula, tongs, a ladle, a measuring cup, and a plastic bowl. To keep campers safe from the elements, it's a good idea to bring along a windscreen for the stove and a cozy for pot to conserve energy while cooking. For utensils, bring along a sharp knife, a cutting board, a can opener, plastic plates and bowls, and of course, silverware.
Keeping these items on hand will make campers prepared to cook a nice meal from whatever sourcing is available.
Headlamp/Flashlight
It is the most functional, lightweight, and reliable source of light for any camping trip. It provides bright light that can be set to different levels, depending on the needs of the person. The headband can be adjusted for personal comfort during use.
The headlamp flashlight also has an adjustable beam pattern so that you can tailor the beam to fit the task at hand. This makes it so that you can see exactly what you need in both close and distant lighting. It's also waterproof, so you don't have to worry about damaging it in a sudden downpour.
First aid kit
A first aid kit is an absolute must-have when packing for a camping trip. It should contain supplies such as bandages, antiseptic wipes, sterile dressings, and adhesive tape. In addition, you may want to have a general over-the-counter remedy for minor ailments, such as pain relief, anti-diarrhea tablets, and antihistamines.
Other essentials include sunscreen, bug spray, and a pair of tweezers for removing splinters.
Clothing And Gear For Weather Conditions
A must-have for any camping expedition is a good coat, such as a rain shell or parka, for protection from the elements. A lightweight, low-bulk down coat is great for extra warmth during the colder times of the year. A pair of sturdy, waterproof boots are essential, as well as layers for versatility.
Wool socks, gaiters, and rain pants are good investments. With this important gear, you can rest assured that you'll be safe and comfortable on your camping trip.
Improve Your Camping Experience With Quality Camping Gear
Camping is a great opportunity to get outdoors and enjoy all that nature has to offer. To ensure that your camping experience is comfortable and safe, having the proper camping gear is essential. From tents and sleeping bags to flashlights and tools, each of these items is important to have while camping and can help make your trip much more fun and enjoyable.
Found this article helpful? Check out the rest of our website for more tips!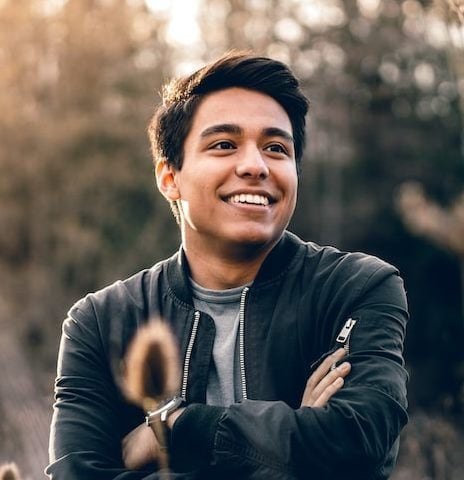 Wayne Probert is a senior reporter at Zobuz, covering state and national politics, and he is a grantee with the Pulitzer Center on Crisis Reporting. Before joining Zobuz, he worked as a freelance journalist in Kentucky, having been published by dozens of outlets including NPR, the Center for Media.