eCommerce made up more than $250 billion in U.S. sales in the first quarter of 2023 alone. That's a huge percentage! So, if you sell goods or provide services, you'll want to ensure you have the best possible website design.
But how do you go about it? We've got the 411. Let's go through our top tips for designing a digital storefront.
1. Stay Organized
A cluttered eCommerce storefront can be overwhelming and confusing for visitors. Use a cleanly organized layout that allows users to easily navigate and find what they're looking for. Use clear categories, subcategories, and filters to help users refine their search.
Use prominent and visually appealing CTA buttons to encourage users to take desired actions, such as adding items to the cart or proceeding to checkout. Ensure that the different buttons stand out and are easily clickable. Accessibility could be something to keep in mind.
2. Pick the Right Visuals
Visuals play a crucial role in the digital storefront experience. Use high-resolution photos. Look for images that demonstrate your offerings from different angles.
Consider using videos or interactive elements to provide a better understanding of the product. Invest in professional photography or graphic design if needed.
Maintain consistent visual branding elements throughout your storefront. This includes using consistent colors, fonts, and graphics that align with your brand identity. Consistency in visuals helps build recognition and reinforces your brand image.
If you're struggling, it's time to bring in the professionals. Find a web design agency in your area.
3. Don't Forget Mobile
With the increasing use of mobile devices, it's vital to design your digital storefront to be responsive across various screen sizes. Optimize your storefront for mobile devices to ensure a seamless experience for mobile users.
Mobile users interact with their fingers, so ensure that your buttons, links, and other interactive elements are large enough and well-spaced to be easily tappable. This helps prevent accidental clicks and enhances the overall user experience.
These users often have slower internet connections, so optimize your storefront's loading speed for mobile devices.
Compress images, minify code, and leverage caching techniques to reduce loading times. Regularly test your storefront's performance on mobile devices to identify and fix any speed issues.
4. Make Sure Your Search Works Right
A robust search feature is essential for your digital services. Implement an intelligent search bar that offers suggestions as users type and provides accurate results even with partial keywords. Enable filters to allow users to refine their search based on various criteria.
If a search query doesn't yield any results, provide helpful error messages and alternative suggestions to guide users. Offer related products or categories that may be of interest to users based on their search query.
Start Designing Your Digital Storefront Today
With these tips, you'll have a digital storefront to bring in customers in no time. So, sit down with the professionals, and start designing the website of your dreams.
Do you need more help setting up your online store? We've got you covered. Read through some of our articles on everything you need to succeed.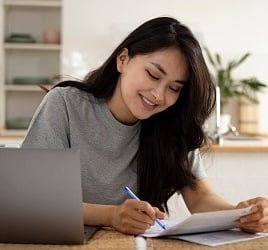 Amanda Byers is a graduate of Columbia, where she played volleyball and annoyed a lot of professors. Now as Zobuz's entertainment and Lifestyle Editor, she enjoys writing about delicious BBQ, outrageous style trends and all things Buzz worthy.