Wondering if it's time to start getting bikini waxes for a beach body? If you've never had a wax before, the idea might seem intimidating. After all, nobody wants to go through the pain or embarrassment of having the wax mistreated or improperly removed.
If you find the idea of never trimming or grooming the sensitive regions of your bikini line, you're doing yourself a disservice. Hair removal offers a lot of benefits that can help you feel your best.
If you're ready to start making waxing part of your regular beauty routine, first, educate yourself on some bikini wax dos and don'ts. To ensure your waxing experience goes as smoothly as possible, be sure to read the waxing guide listed below.
Table of Contents
The Do's
When it comes to the do's of bikini waxing, it's important to prepare your skin. There are a few important do's that should always be followed. Following proper do's can help ensure a safe and comfortable waxing experience.
1. Exfoliate the Area
Exfoliating the area before a bikini wax is one of the most important do's with waxing. Before waxing, it's important to exfoliate the area to remove any dry, dead skin cells that can inhibit accurate wax pulls. Having exfoliation also increases circulation in the area, allowing the wax to better attach to the hair for removal.
Use an exfoliating scrub formulated for use in the bikini area, since it wont be too abrasive or cause further irritation. Ensure that the area is completely dry and clean before waxing.
2. Trim the Hair
Before waxing, the area should be trimmed to about half an inch. This allows the wax to adhere to the hair and not the skin.
When trimming the hair it should only be trimmed in the direction of hair growth. This will help prevent any pain or discomfort during the waxing process.
3. Communicate with Your Waxer
It is important to be clear and specific about your desired bikini wax. Express the shape, length, and thickness of your desired wax, as well as what areas you would like the waxer to focus on. Be upfront and honest about any painful expectations for the service.
Let the waxer know if you have any allergies or skin sensitivities. Discuss any known medical issues that may make the service more complicated.
4. Taking Pain Relief Medication
Do take ibuprofen or other pain relief medications. This will help reduce the nerves and any pain you may feel during the service.
Also, avoid using numbing creams as they can react with the wax. Try to relax during the service, as tension can also make the experience more uncomfortable.
5. Wear Cotton Clothing
Cotton is a breathable fabric that allows air to flow freely through the area, which will prevent sweating and keep the skin dry. Sweating can make the waxing process more difficult and may lead to skin irritation and ingrown hair.
The loose-fitting nature of the garment can help keep sensitive skin away from irritating surfaces. Even though it may be tempting to slip into a sexy outfit to show off your nice new wax, the fabric and fit of cotton clothes can make all the difference in terms of your comfort. Make sure to wait at least 24 hours before wearing underwear or swimwear.
The Don'ts
When it comes to bikini waxing, there are some definite don'ts one needs to keep in mind. Doing the wrong bikini wax can lead to irritation, cuts, or infections so its important to be aware of these dont's.
1. Never Wax Your Bikini Area
Never wax your bikini area, instead visit a professional waxing salon. Professional services are far more hygienic, and specialists are well-trained in the proper techniques to use for bikini waxing.
The salon has access to higher quality waxes and aftercare products for a safe, clean, and comfortable treatment. You may want to check this sugaring studio to experience quality bikini wax.
2. Dont Take a Warm Bath or Shower Afterwards
Bathing or showering after a bikini waxing is never advisable. The heat of the water can be irritating to the newly-waxed skin, as the warm water and steam cause pores to open up, increasing the sensitivity of the area. It is best to wait at least 24 hours before taking a hot shower or bath, as this can help lessen any discomfort or soreness caused by the treatment.
3. Dont Use Soap to Clean the Area After Waxing
Using soap can be very irritating to your skin because your pores will still be open after waxing and the soap can give you a stingy feeling. Soaps contain high levels of alkaline, which can irritate the freshly waxed skin and cause an uncomfortable burning sensation. After waxing, instead of using soap you should use an aloe vera-based lotion, which is more soothing and will help close your pores.
4. Do Not Use Waxes with Harsh Ingredients
Bikini waxes are a great way to remove unwanted hair from intimate areas, but it's important to know what products to use. It's best to avoid those with harsh and abrasive ingredients such as alcohol and fragrances. These types of products can cause irritation.
Instead, look for waxes that are formulated with more gentle ingredients such as natural beeswax or plant-based oils. This will be much gentler on the skin and won't strip away natural oils and moisture.
5. Avoid Alcohol and Caffeine Before Treatment
Alcohol and caffeine are both stimulants, which can increase sensitivity and make the treatment more painful. Abstaining from these beverages will help minimize the level of discomfort experienced during the procedure. It's best to come to an appointment well-hydrated because being dehydrated can increase skin sensitivity.
Understanding the Process of a Bikini Wax
Bikini waxing is an important but uncomfortable process so it's important to do your research ahead of time. Research the rates of salons in your area and try not to be overly self-conscious or embarrassed when waxing.
With the right playlist, knowledge, and confidence, you can master bikini wax! Now, what are you waiting for? Get waxed!
Do you want to learn more about taking care of yourself? Check out the rest of our website for more helpful guides and tips!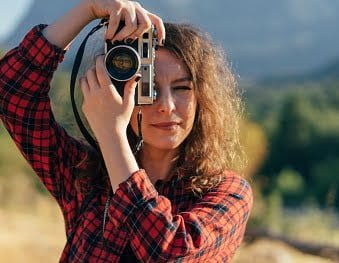 Andrea Parker is a reporter for Zobuz. She previously worked at Huffington Post and Vanity Fair. Andrea is based in NYC and covers issues affecting her city. In addition to her severe coffee addiction, she's a Netflix enthusiast, a red wine drinker, and a voracious reader.