Are you a franchisee? If so, you'll make some franchise errors, especially when new to owning a franchise.
You might have already committed unforced errors in running your franchise and dealing with your parent company. You lost out on some potential business due to failure to respond to an inquiry enough. Or you might have suffered lower brand recognition due to needing to advertise more.
To continue growing your business, you must identify the franchisee mistakes you must avoid going forward. You must also understand the responsibilities for franchisees.
Keep reading to discover the most common franchisee mistakes and how you can prevent them.
Table of Contents
1. Doing Poor Research Before Investing in a Franchise
Doing poor research before investing in a franchise is a common mistake potential franchisees make. There are different types of franchises and not understanding the franchise business model can lead to financial hardship.
Potential franchisees must research the franchisor's history to know how it has performed in the past. The prospective franchisee should look at customer reviews and how the franchisor interacts with its clients.
2. Not Catering to Local Markets
Not catering to local markets is a common mistake among franchisees across the globe. This mistake can damage the growth potential of the franchise business. It creates brand confusion for customers.
To avoid this mistake, franchisees should develop a strategy to localize their approach to reaching customers in each local market. This strategy should include researching the local culture, demographics, and spending habits. It helps discern the most effective ways to spend resources and reach customers.
3. Ignoring the Franchisor's Training and Guidance
Ignoring the franchisor's training and guidance can be a common mistake those new to franchising make. Franchisors invest significant amounts of money and time into creating comprehensive training and guidance materials, so taking full advantage of them is vital.
To avoid this mistake, franchisees should follow the franchise manual and understand the franchisor's expectations. They should attend any workshops or seminars that the franchisor offers.
4. Expecting Immediate Profitability
One of the most common mistakes a franchisee can make is expecting immediate profitability. It takes time and hard work to turn an investment into a profitable business; inexperience can stunt success.
The most important thing a franchisee can do to avoid this mistake is to create an aggressive and realistic business plan. It covers all possible aspects of the franchise.
5. Not Capitalizing on Brand Recognition
By utilizing the built-in recognition of a franchise, potential customers may be aware of the services that the franchise offers. It results in lower sales and income.
To help Franchisees avoid this mistake, they should focus on tapping into the power of their brand. They can spread the message about their services and capitalize on the recognition from the parent company.
6. Not Getting an Insurance
Without insurance, franchisees face unnecessary financial risks. Every franchisee should only operate with franchise owners insurance to cover potential losses. The premiums may be high, but the price will be much higher if a claim is against the franchisee and the franchisee does not have insurance coverage.
Follow This Guide to Understand Common Franchisee Mistakes
The key to a successful franchisee/franchisor relationship is to recognize, address, and avoid any common franchisee mistakes. Communication is the key to any solid relationship.
These steps can ensure a successful partnership that will benefit both parties. Please don't wait until it's too late.
Be proactive and book a free consultation today to start the process immediately.
Did you find this article helpful? Check out other articles for more.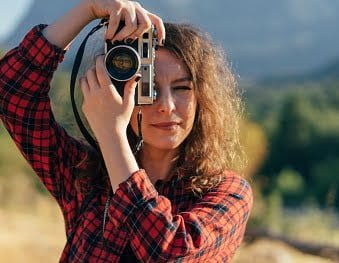 Andrea Parker is a reporter for Zobuz. She previously worked at Huffington Post and Vanity Fair. Andrea is based in NYC and covers issues affecting her city. In addition to her severe coffee addiction, she's a Netflix enthusiast, a red wine drinker, and a voracious reader.