Are you thinking of seeing a therapist for the first time?
Therapy isn't as scary as it was once thought to be. Yet, there are some common errors that people make when picking a therapist.
By avoiding these errors, you'll fare better in finding the right person to assist you in your journey to mental health. So, what are these errors in selecting therapists and how can you identify them?
Keep reading and find out!
1. Ignoring Your Gut Feeling
When considering options for therapists, your intuition plays a significant role. Pay attention to your gut feeling when you first interact with a potential therapist.
Do you feel comfortable talking to them? Do they seem understanding and empathetic?
Trust your instincts and choose someone you genuinely connect with. Remember, therapy is a collaborative process. A good rapport with your therapist can make a world of difference.
2. Neglecting to Research and Seek Recommendations
Look for therapists who specialize in the specific area you need help with. Online directories can provide valuable information about therapists in your area.
Additionally, seek recommendations from trusted friends, family members, or healthcare professionals. Checking out and reading online reviews can also be useful. This can be immensely helpful in your search.
3. Focusing Solely on Cost
While therapy can be an investment, it's essential not to let the cost be the sole determining factor. Choosing a therapist only based on their fees can lead to compromising the quality of care you receive.
Remember, therapy is an investment in yourself and your well-being. Finding the right fit is more important than saving a few dollars.
4. Overlooking Credentials and Experience
When selecting a therapist, it's crucial to consider their credentials and experience. Look for licensed professionals who have the appropriate training and qualifications.
Remember that therapists may have different titles. They could be psychologists, licensed professional counselors, or social workers.
Additionally, ask about their experience working with individuals who have similar issues. A therapist with experience in your specific concern is more likely to understand your needs. With this, they can provide effective support.
5. Not Trying Out Multiple Therapists
Finding the right therapist is often a process of trial and error. It's okay if the first therapist you try doesn't turn out to be the best fit for you. It's essential to give yourself the freedom to explore different therapists and approaches.
Don't hesitate to try out a few sessions with different therapists. By doing so, you'll see who you feel most comfortable and understood with.
Remember that therapy is a personal journey. Finding the right match may take some time. You can check out websites like gettherapie.com to get started with your options.
Avoid Common Errors in Selecting Therapists
The best way to find the ideal therapist is to do your research. Be honest about your needs and expectations, and be proactive before committing to any provider.
Don't let common errors in selecting therapists can lead you to a suboptimal care provider. Take the initiative today and find the perfect therapist for your needs!
Our blog covers a wide variety of topics, and we're sure you'll find other interesting content. Keep exploring for more!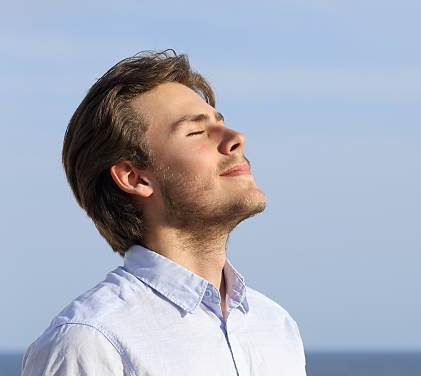 My name is Tom William a expert content creator and SEO expert having Proven record of excellent writing demonstrated in a professional portfolio Impeccable grasp of the English language, including press releases and current trends in slang and details.