Plumbing issues can wreak havoc on your home and should be dealt with immediately. Whether it's a clogged toilet, a backed-up drain, broken pipes, or a water leak, the sooner you handle it, the less problematic it will be.
Although calling a professional for every little thing may seem logical at first, there are a few basics every homeowner should know to fix common plumbing issues without calling a plumber.
Here is a guide on some of the most common plumbing problems and what you can do to fix them.
1. Low-Pressure Water
Low-flow showers, faucets, and toilets are usually the main culprits. To fix this, the first thing to do is to check the home's main water valve and make sure it is fully open.
Make sure it is attached to the water service main as well. If the main water valve remains open, check the pressure-regulating valve, faucets, and showerheads.
Sometimes air can build up in the water lines, which can cause low water pressure. If this is the case, open the faucet nearest to the water meter and turn it on full blast for several minutes to push the air out.
2. Shower Leak
Shower leaks are a common plumbing problem and can result in water damage to your walls and floors if not attended to quickly. Minor leaks are usually caused by a cracked shower base, loose or corroded connection, or pipes that are excessively hot and can't contract when the water is cold. If any of these seem to be the source of the leak, avoid using the shower until a plumbing professional can make repairs.
3. Clogged Drain
In most cases, the clogged drains are caused by a buildup of hair, soap scum, and other debris. It is best to try to clear the blockage with either a plunger or a drain snake before you call a plumber.
When using a plunger, make sure to cover the overflow opening in the sink or tub to create better suction. If the plunger does not work, you may need to use a drain snake.
4. Clogged Toilet
Clogs usually occur when too much toilet paper and waste is flushed down the toilet. If you want to know how to unclog a toilet, use a plunger or auger to dislodge the blockage from the toilet drain pipe. If a plunger or auger is not available, try using a combination of boiling water and dishwashing liquid, as this may help to dissolve the blockage.
5. Running Toilet
One of the most common causes of a running toilet is a faulty flapper valve, which is a component that regulates the amount of water released by the toilet tank into the bowl. If the constant sound of water running comes from the toilet, this indicates a faulty flapper valve.
To fix this, turn off the water to the toilet, flush the tank, and disconnect the flapper valve. Replace the old valve with a new one of the correct size and reattach it to the fill valve in the tank.
Handle Plumbing Problems With These Tips
Common plumbing problems may be simple but can cause a lot of inconveniences when left unresolved. Knowing what to do when there is an issue can help quickly resolve the problem and save you time and money.
You can fix the issues using basic tools and a little bit of knowledge. If unsure, contact a qualified professional to help with larger issues. Don't let plumbing problems keep you from enjoying your home.
For more tips, be sure to read more of our posts.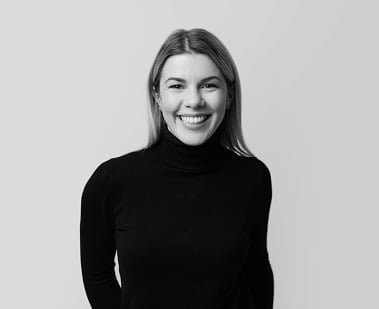 Nicole Ann Pore is a writer, an events host and a voice over artist. Travel, health, shopping, lifestyle and business are among the many subjects she writes about. Through quality and well-researched writing, she informs and even entertains readers about things that matter. She is also interested in film critiquing and filmmaking. Giving all the glory to God, Nicole graduated Cum Laude from De La Salle University Manila, Philippines with a Bachelor's Degree in Communication Arts.