Getting divorced isn't anybody's idea of a good time, but a lot of the ways that it shakes out might surprise you. One of the most important is child custody.
After all, you don't want to give up your rights as a parent under any circumstances. Whether you're getting divorced or your spouse is, you want to know how child custody is going to work.
Let's take a look at some of the most important aspects of how is child custody decided.
1. Child's Age
When determining the custody rights of a minor child, a major factor taken into consideration is the child's age. For children below the age of two, courts focus on upholding the relationship between the child and their primary caregiver.
For older children of 3 to 8 years, the child's preference is considered but not always followed if it is deemed not to be in the best interest of the child.
As the child leaves infancy and enters adolescence, their opinion is respected and weighed more heavily as courts recognize that teenagers are more capable of making decisions.
Age plays a key role in determining the best interests of a child as there is a significant consideration of the child's development of their physical, emotional, and psychological needs, which may change over the course of their lifespan. Based on a child's age, a court may consider a variety of factors when making a decision.
2. Child's Mental and Physical Health
When deciding on child custody, the court considers a number of factors, including the child's mental and physical health. While not the only factor, it is an important one as it is necessary to keep the child safe and healthy.
To make such a determination, the court looks at the emotional well-being of the child, as well as their physical health. This includes looking at the environment both parents can provide for the child, evaluating the health and safety hazards present in each home, considering the emotional ties of parents and children, and assessing access to proper health care.
In addition to these criteria, the court will also consider if either parent is likely to disrupt or endanger the child's physical or mental health. If either parent is found to be a significant risk to the safety and well-being of the child, the court may grant custody to the other parent with supervision or deny the parent visitation.
3. Parent's Mental and Physical Health
When two parents are attempting to come to decisions concerning child custody, parental mental and physical health is often a major factor. Parents must be able to provide a safe, secure, and supportive environment for their children and must be able to meet their emotional, physical, and psychological needs.
Parental physical health can affect both the parent's ability to provide for their child and their emotional well-being. Mental health is a major factor in the determination of child custody as an emotionally and mentally unstable parent is not in the best position to provide a safe and supportive environment for their child.
Additionally, it is essential that the parents are able to effectively communicate and cooperate in the raising of the child if joint custody is desired. Parents must show that they can co-parent effectively and are capable of making significant decisions in regard to their child's upbringing.
4. Emotional Bond Between the Child and Each Parent
Child custody is a sensitive and challenging problem for many parents, and it can be even more complicated when considering the emotional bond of the child to both parties involved.
Courts will generally take the emotional bond into consideration when determining the best living arrangement for the child. Factors such as the existing relationship between the parents and the child, the relationships held between extended family members, the child's stability at home and school, and the parent's involvement in the child's life will all be considered.
In some states, courts may even consult with experts on the emotional bond between a child and each parent before making a decision regarding the best custody placement. Ultimately, decisions are made based on the best interests of the child and often with the hope that both the parents and the child are able to maintain a positive relationship in spite of custody arrangements.
5. The Wishes of Each Parent
Child custody is determined based on the wishes of each parent. When two parents are unable to come to a consensus as to which parent should have custody of a child, the court will look at the wishes of each parent to determine the best interests of the child.
This can be difficult, as both parents likely have valid points or reasons they want custody of the child. However, the court will examine the circumstances of each parent and how they can provide a better life for the child.
Factors such as emotional connection and financial stability will be considered in the determination of child custody. Additionally, the court can sometimes favor joint custody if both parents can be reasonable and agree to a parenting schedule. Ultimately, a judge will consider all factors and the desires of each parent before making a decision on child custody.
6. Parent's Ability to Provide Needs and a Stable Environment
Custody arrangements are typically decided based on the best interest of the child. When it comes to the parental ability to provide for the child's needs and a stable environment, courts consider parental behavior, finances, housing, and lifestyle.
A parent's ability to meet the child's emotional and financial needs plays a significant role, as does their ability to create a supportive and comfortable home environment.
A court may also want to see evidence of the parent's ability to provide stability in terms of living arrangements and their willingness to put the child's needs first. A parent's decision-making ability and ability to be involved in the child's upbringing and daily activities are also evaluated. If you're unsure of the next steps, consult a child custody lawyer for further assistance.
Read More About Child Custody Decisions
Child custody decisions are very important. There is no universal formula for custody. Instead, judges use a variety of factors and guidelines to determine the outcome. Each parent should consider any advice provided in the article carefully and seek legal assistance if needed.
Did you find this article helpful? Check out the rest of our blog for more!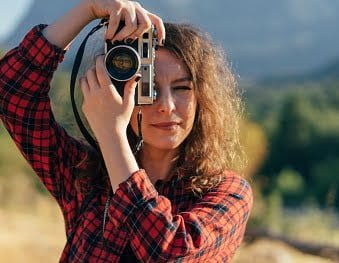 Andrea Parker is a reporter for Zobuz. She previously worked at Huffington Post and Vanity Fair. Andrea is based in NYC and covers issues affecting her city. In addition to her severe coffee addiction, she's a Netflix enthusiast, a red wine drinker, and a voracious reader.