It is impossible to predict when a major traumatic event will happen. But when it does, it can have a lasting effect that causes immense mental and emotional pain.
In the United States, 5% of adults, or 5 out of 100, suffer from post-traumatic stress disorder (PTSD) during their lifetime. If you experience trauma and don't know what to do, there is help. You can choose to move on instead of letting it define you.
However, some sufferers may be able to handle the examples of traumatic events naturally, but they may be left with psychological problems that can take years to resolve. These instances may not be as noticeable and can sneak up on you when you're not expecting them, making them more harmful.
Read on to learn the five examples of traumatic events that you need to know.
Table of Contents
1. Medical Trauma
Medical trauma is not the first to come to mind for many people. However, it can be as damaging as any other traumatic event and leave a lasting emotional impression.
Medical trauma can include getting a diagnosis, undergoing a medical procedure, or dealing with a change in body image or function. It may result from a serious medical condition or the fear of developing one. People with this may feel betrayed by their bodies, scared, and isolated.
In some cases, medical trauma can also lead to different types of PTSD. It is important to remember that it is very real and that affected individuals need the support of family and friends to recover. It would also be beneficial to consult experts to learn more about trauma.
2. Natural Disasters
Natural disasters are unpredictable and devastating events. It occurs without warning, leaving a lasting impact on the affected areas and the lives of those involved.
From wildfires to tsunamis, these events remind us of the immense power of nature and the fragility of our existence. Let's explore the different forms of natural disasters:
Wildfires
Wildfires rapidly consume vast areas of land, often fueled by dry conditions and strong winds. These intense fires are due to natural factors such as lightning or human activities like careless campfires.
Earthquakes
Earthquakes result from the sudden release of energy in the Earth's crust. These seismic events can range from minor tremors to catastrophic quakes with devastating consequences. The aftershocks and fear of recurrence can traumatize survivors long after the event.
Tornadoes
Tornadoes are violent, rotating air columns extending from a thunderstorm to the ground. With winds that can reach extreme speeds, tornadoes can level buildings and cause severe destruction in a matter of minutes. The force of these storms makes them traumatic for those who experience their wrath.
Hurricanes
Hurricanes, also known as typhoons or cyclones, are massive storms that form over warm ocean waters. These spiraling behemoths unleash powerful winds and heavy rainfall. It resulted in widespread flooding, landslides, and destruction. The relentless force can displace entire populations and cause long-term psychological distress.
Floods
Floods occur when excessive rainfall, dam failures, or rapid snowmelt. The deluge of water can submerge entire communities, destroy infrastructure, and contaminate water sources. Losing homes, possessions, and the feeling of being uprooted can be traumatic for flood survivors.
Tsunamis
Tsunamis are colossal ocean waves triggered by underwater earthquakes, volcanic eruptions, or landslides. As these waves approach the coast, they can gain tremendous height and unleash devastating force. Entire coastal regions can be decimated, leaving behind a trail of destruction and trauma that can persist for years.
Volcanic Eruptions
Volcanic eruptions occur when molten rock, ash, and gases escape beneath the Earth's surface. These cataclysmic events can cause pyroclastic flows, lava flows, and volcanic ash fallout. Communities near volcanoes face the risk of displacement, respiratory issues, and the loss of homes and livelihoods.
3. Financial Crises
Financial crises can be traumatic, even though they may surprise you. The fear of the unknown and the risk of potential financial losses can be an emotional challenge. People tend to put their trust in the economy and when that trust is once shaken, it can be devastating to a person's peace of mind.
The repercussions of a financial crisis can also be long-term. Jobs may be lost and the value of savings and investments may plummet. People may have to rethink their entire financial strategy, leading to emotional exhaustion.
Furthermore, a financial crisis can lead to higher emotional stress, depression, and anxiety for those affected. Those suffering from this should seek professional guidance in managing their finances and emotions.
4. Online Harassment
Online harassment is an example of a traumatic event that may surprise you. It can hurt an individual as any physical event. Those who experience this at the hands of anonymous bullies and hate-filled attackers may feel overwhelmed, anxious, and helpless.
It can lead to depression and damaged self-esteem. Also, it can cause individuals to withdraw from society and be unable to function in their day-to-day lives.
Online attacks can strike all day or night, leaving victims feeling powerless and hopeless. This feeling of helplessness may later manifest in further signs of trauma.
It is important to remember that it is just as damaging as any other traumatic event. Victims need to be supported and enabled to move on from the experience. No one should have to suffer in silence.
5. Loss of Identity
This type of traumatic event often has hidden, long-term effects on mental health that can be difficult to overcome. The loss of identity can happen when a person experiences a major life change, such as a move, a change of job, or a major relationship shift, such as a divorce.
During this change, the person may become overwhelmed and uncertain of their true place in the world. This can lead to feelings of confusion, low self-esteem, and a sense of insecurity.
People often feel lost and isolated during this process, making it difficult to address. It is essential to understand the underlying causes of identity loss and take appropriate steps to address them.
Know the Examples of Traumatic Events
Overall, experiencing a traumatic event of any kind can have lasting effects on an individual. Different examples of traumatic events can come in various forms, some of which may surprise you. If you or a loved one feels the effects of a traumatic event, seek help immediately.
If you're looking for more advice on how to move through life as smoothly as possible, check out the rest of our site.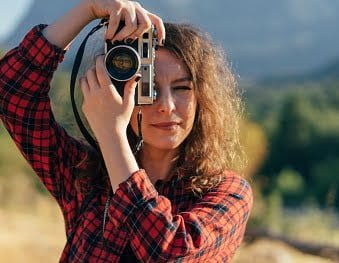 Andrea Parker is a reporter for Zobuz. She previously worked at Huffington Post and Vanity Fair. Andrea is based in NYC and covers issues affecting her city. In addition to her severe coffee addiction, she's a Netflix enthusiast, a red wine drinker, and a voracious reader.