Are you searching for a brand-new handbag? You may be thinking about buying designer handbags.
While this sounds great in theory, there are many disadvantages to buying a designer bag. Handbags tend to get worn out rather quickly with regular use.
On top of that, buying new means, you'll need to do a lot of cleaning to get rid of odd smells, scuffs, and other unsightly marks.
If you still want to go through with the purchase despite these disadvantages, here are a few common mistakes with buying designer handbags to watch out for during shopping.
Table of Contents
1. Lack of Research
Before you choose options for handbags, you need to do a lot of study. Start by getting to know the company and what people think of it. Look at the bag's details, such as its materials, the hardware, and the design elements that make it unique. Also, find out the price range for the bag you want, considering things like size, material, and any special versions.
Once you know much about the brand and the bag you want, look into reputable stores or dealers who can sell it. Make sure you buy the designer handbag from a reliable source that can ensure that it is real. Reading online reviews and testimonials to see what other people who have bought from the store have said about their experiences.
2. Impulsive Buying
One of the most common mistakes when buying designer handbags is giving in to impulsive decisions. While the excitement of owning a luxury accessory can be enticing, exercising restraint and taking your time is essential.
To avoid impulsive buying, take advantage of comparison shopping. Look for the same bag from different retailers or online platforms to compare prices and availability. Be patient and wait for sales or promotions if your desired bag exceeds your budget. Set a realistic spending limit and stick to it.
Remember that a designer handbag is an investment, and making a purchase that aligns with your financial situation is important. By resisting the urge to buy impulsively, you can make a more informed decision and choose a handbag that brings you long-lasting joy.
3. Ignoring Authenticity
One critical mistake to avoid when buying designer handbags is disregarding authenticity. The market is flooded with counterfeit items, and it's important to be vigilant. Educate yourself about the brand's authentication features, such as logos, labels, engravings, and stitching details.
Authentic designer handbags often exhibit superior craftsmanship and attention to detail. Research online resources and forums that provide guidelines on spotting fake bags, including specific identifiers for each brand and model.
Purchasing from reputable retailers, official brand stores, or authorized dealers is also recommended. These sources are more likely to offer genuine products and have stringent authentication processes to protect their customers.
4. Overlooking Size and Functionality
Size and functionality are crucial factors to consider when buying a designer handbag. Take the time to assess your personal needs and lifestyle.
Consider the items you typically carry and whether the bag has enough compartments and pockets to organize your belongings. Evaluate the strap options, such as handles and detachable shoulder straps, to ensure they suit your preferences.
Additionally, think about the bag's size and weight. Will it comfortably fit your essentials without being too bulky or cumbersome? Moreover, envision how the bag will integrate into your wardrobe and complement your style. By carefully evaluating size and functionality, you can select a designer handbag that looks stunning and meets your practical needs.
5. Disregarding Quality
One mistake that should be avoided when purchasing a designer handbag is overlooking the importance of quality. Designer handbag brands are known for their superior craftsmanship and use of high-quality materials.
When examining a potential purchase, pay attention to the bag's stitching, seams, and overall construction. Look for precise and even stitching, durable hardware, and zippers. Assess the materials used, such as leather or fabric, and ensure they are of high quality and have a luxurious feel.
Research the reputation of the brand for producing well-crafted and durable handbags. You can invest in a designer handbag that will stand the test of time by prioritizing quality.
6. Falling for Trends
While it can be tempting to chase the latest trends when buying a designer handbag, it's important to consider the long-term value. Trends come and go, and a bag that is currently popular may lose its appeal in a short period. Instead, opt for classic designs that have stood the test of time.
Timeless styles like a structured tote or a versatile crossbody bag tend to retain their value and remain fashionable year after year. Classic bags are versatile and can be paired with various outfits and occasions.
They also tend to have higher resale value if you decide to part ways with them in the future. You can make a more timeless and enduring investment by resisting the allure of passing trends and opting for classic designs.
7. Neglecting Budget Constraints
One mistake to avoid when buying designer handbags is neglecting your budget constraints. Designer handbags can come with a hefty price tag, and it's important to establish a realistic budget before starting your search.
Determine the maximum amount you are willing to spend and stick to it. It's easy to get carried away and overspend, especially when faced with tempting options. However, it's crucial to consider your financial situation and make a purchase you can comfortably afford.
When considering your budget, it's worth exploring alternative options that provide authentic designer handbags at a lower price. One such option is to check the collection of Vintage, a reputable platform that offers a curated selection of pre-owned bags. Their collection consists of authentic bags that have been carefully authenticated, allowing you to own a luxury handbag at a more affordable price without compromising on authenticity or quality.
Learn to Dodge Mistakes With Buying Designer Handbags
To avoid these common mistakes with buying designer handbags, do research before your purchase. Get familiar with the authentication process and familiarize yourself with resources to help you make an informed decision.
Educate yourself and make sure to purchase from a trusted retailer. Doing this will ensure a great experience with your next designer handbag purchase. Start your search for the perfect designer handbag today!
We hope this article was helpful to you. If you enjoyed it, be sure to check out our blog for more valuable information and resources.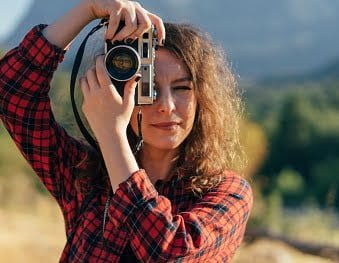 Andrea Parker is a reporter for Zobuz. She previously worked at Huffington Post and Vanity Fair. Andrea is based in NYC and covers issues affecting her city. In addition to her severe coffee addiction, she's a Netflix enthusiast, a red wine drinker, and a voracious reader.