Are you preparing for the worst? You should be.
Reports show that about 45% of Americans have a will. Even less have estate planning documents created with their unique needs and situation in mind.
Do you need an estate planning attorney? The answer is a resounding yes!
If you want to wrap up your estate and ensure it goes to the right people in the right manner, you need to consider estate planning. Read on for our list of the most important things to ask when hiring an estate planning attorney.
1. What Experience Do You Have With Estate Planning?
There are a few key things to consider when asking potential estate planning attorneys about their experience. You'll want to ask how long they have been practicing estate planning law.
You should also specifically ask about their experience with the type of estate plans you want. For example, if you want to set up a trust, ask the attorney if they have experience drafting and setting up trusts.
If they do not have experience with the type of estate planning you want, they may still be able to provide you with guidance. Ask them if they can refer you to someone who does have the appropriate experience.
2. What Is Your Approach to Estate Planning?
When you are ready to start estate planning, you will want to ask potential estate planning attorneys about their approach. Do they primarily work with individuals or families?
What is their philosophy on estate planning? How do they go about creating a plan that meets your needs?
A good estate planning lawyer will take the time to get to know you and your family and understand your goals. They will then create a custom plan that meets your specific needs.
3. What Are the Potential Problems With My Estate Plan?
There are many potential estate planning problems that you could face. It is important to ask your attorney about these estate planning mistakes to avoid future problems.
Some of the most common mistakes include failing to fund a trust and failing to keep beneficiary designations up to date. You must also avoid failing to plan for incapacity.
Another mistake that is often made is failing to plan for the possibility of remarriage after the death of a spouse. All these mistakes can have serious consequences. They can cause problems with your estate plan.
4. What Are the Costs Associated With Your Services?
When meeting with potential estate planning attorneys, ask about the costs associated with their services. By asking this, you can determine if the attorney is a good fit for your needs and budget.
Most attorneys will charge an hourly rate for their services, and some may also charge a flat fee. Be sure to ask about all fees upfront so that there are no surprises later on.
5. What Are Your Qualifications?
It is important to ask potential estate planning attorneys about their qualifications. This is to ensure that you are receiving the best possible representation.
Some things you may want to ask about include their educational background and how long they have been practicing law. Also, ask whether they are a member of any professional organizations.
Finding the Right Estate Planning Attorney
Now that you know what questions to ask your potential estate planning attorney, it's time to start your search. Make sure to find an attorney who you feel comfortable with and who you can trust to help you plan for your future.
Was this helpful? If so, please read on for more great blog posts.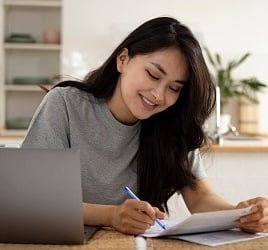 Amanda Byers is a graduate of Columbia, where she played volleyball and annoyed a lot of professors. Now as Zobuz's entertainment and Lifestyle Editor, she enjoys writing about delicious BBQ, outrageous style trends and all things Buzz worthy.