If you're in the business of construction, it's important to use top-quality materials to build something strong and withstand the elements. Working with quality people is also essential to get the job done.
Building teams for construction projects are complex. If you're not doing something right, you can find the project getting done slowly.
Don't settle for mediocre results. Read on to learn how to build the perfect construction team here.
Define the Scope of the Project
Building team in construction starts with understanding the scope of the project. Defining the scope means understanding the nature and size of the project, time frame, budget, and available resources.
Once the project's parameters are defined, you can develop a project plan and timeline that outlines the steps needed to complete the project.
Recruit the Right Team Members
Once the scope is defined, the next step is to find the best candidates.
Consider posting job advertisements that construction workers are likely to see, such as online job boards or trade publications. Be sure to include clear and concise job descriptions with their requirements.
In addition to checking their qualifications, pay close attention to their attitude and personality. It is essential to choose team members who are positive, proactive, and have a can-do attitude.
Once you have received a pool of applications, take the time to vet each candidate thoroughly. Make sure to assess their skills and experience.
Based on this assessment, you can begin to assemble the team. Then you can assign the construction team responsibilities according to their strengths.
With a clear understanding of the project and its roles, the construction team can begin to work confidently, knowing they can get the job done well.
Train and Equip Your Team
After choosing the right members for your team, you also need to ensure they have the right tools. This includes everything from construction equipment to personal protective gear.
Ensure that your team has proper training on using all equipment. Safety procedures should also be learned and implemented by the team.
Remember that staying safe will always be the utmost priority.
Manage and Monitor Your Team's Progress
It's essential to manage and monitor their progress to ensure that the job is done efficiently and effectively.
This can be done by communicating regularly with your team, setting milestones, and providing feedback on their progress. By doing this, everyone is aware of what's going on. They can also provide input if needed.
Build the Perfect Construction Team
At the end of a project, it is essential to celebrate your team's success. This shows that you are invested and willing to work together to achieve great things.
By carefully assembling your construction team and cultivating a positive working environment, you can be confident that your construction project will be a success.
For more construction tips and advice, browse the rest of our website.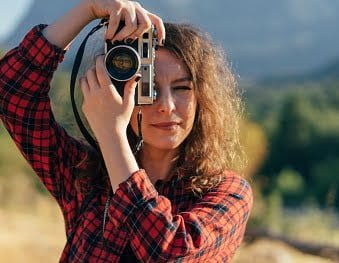 Andrea Parker is a reporter for Zobuz. She previously worked at Huffington Post and Vanity Fair. Andrea is based in NYC and covers issues affecting her city. In addition to her severe coffee addiction, she's a Netflix enthusiast, a red wine drinker, and a voracious reader.