Are your carpets torn and your windows grimy? Are cobwebs now hanging in corners and ceilings? Neglected homes grow more dangerous and vulnerable to danger lurking around every corner.
Worse yet, a neglected home tends to lower your standards of living by causing serious stress. You may avoid the house until work or fear drives you in to see what horrors await.
But what can you do to make this task less of a burden? Here are helpful hints that make cleaning a neglected house less daunting.
1. Gather Supplies and Equipment
Gathering the right supplies and equipment to make cleaning a neglected house easier is an important first step. Start by purchasing which includes:
Heavy-duty vacuum cleaner
Steam Cleaner
Strong multi-surface cleaner
Scrubbing brushes
Garbage Bags
Having appropriate cleaning products specifically designed for the surfaces, you are cleaning will make the job easier and quicker. When it comes to deep cleaning, a neglected house, having the right equipment and supplies can make the job much easier and much less daunting.
2. Removing Debris & Clutter
When it comes to removing debris and clutter from a neglected house, the best place to start is by making sure you have the right tools. Invest in a generous supply of trash bags and a sturdy broom or vacuum.
Clear all surfaces – tables, shelves, and countertops – of any debris and move any large items such as furniture or appliances out of the way. Gather small items like pieces of paper, books, toys, and clothing into labeled boxes and bags for sorting.
3. Make a Cleaning List
Start by completing a thorough walk-through of the house to assess the condition of each room. Write down the tasks you need to accomplish for each space.
When it comes to tackling the tasks on your list, prioritize the tasks that are most important to complete first, such as cleaning bathrooms and disinfecting kitchen surfaces. When, in doubt, break up bigger projects into smaller chunks to make them more manageable.
4. Wear Gloves and Use Masks
Gloves can protect your hands from dirt, grime, and bacteria. They can also provide a firmer grip on surfaces which makes for easier wiping and scrubbing. When using cleaning supplies and solutions, wearing gloves is also essential.
Face masks can filter out fumes from cleaning solutions and dust particles found in neglected houses. Additionally, it can reduce the risk of allergic reactions caused by dust and airborne particles. Make sure to choose a mask with strong filter capabilities to ensure the highest possible efficiency.
5. Utilize New Technology
Consider investing in modern home cleaning products and appliances such as:
Robotic vacuums
Steam mops
Air purifiers
Take the time to research the best products that will effectively clean the surfaces in your house with minimal effort. By taking advantage of modern technology, the time and energy spent on cleaning will be significantly reduced. To make cleaning more efficient, consider visiting this: https://bookdirtbusters.com/litchfield-park-az-house-cleaning-and-maid-services/ for quality cleaning solutions.
Essential Steps for Cleaning a Neglected House
Cleaning a neglected house may require more time and effort, but by implementing the tips and tricks discussed in this article, the task will seem less daunting. Making a cleaning plan, taking it slow, and getting help from family members or professional services can make the job much more manageable. So get started today and make that neglected house sparkle!
Did you like this post? So be sure to check out our other home improvements and cleaning tips.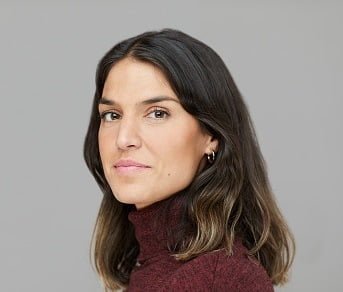 Lisa Eclesworth is a notable and influential lifestyle writer. She is a mom of two and a successful homemaker. She loves to cook and create beautiful projects with her family. She writes informative and fun articles that her readers love and enjoy.