Are you seeking to run a background check on a person?
People who perform background checks seek to check on criminal charges, prior employment records, or anything that may lead to any issue on certain occasions.
Before you pay any fee, you need to know how to get the best background check service. Here are a few things to consider when looking for the best background check service.
1. Identifying Your Needs
There are a few things to consider when trying to identify the best background check service for your needs. First, what type of information are you looking for? Do you need a criminal history, driving record, or educational background?
Another essential factor to consider is how much information you need. Some services will provide a detailed report, while others will only give you a limited amount of information.
If you only need a few details, you can save money by choosing a less expensive service. However, if you need a lot of information, you must pay for a more comprehensive service.
2. Researching Your Options
You should remember a few things when looking for a background check service. You must research your options and make sure you choose a reputable service.
Background check services are becoming more common in our digitized economy, so you must choose one carefully. Make sure that the service you choose offers the types of background check services you need.
3. Evaluating Pricing and Features
Many services offer different features for different prices. Finding a service that offers the features you need at a price you're comfortable with is crucial.
A less expensive service may suffice if you only need a primary screening. However, if you require a more in-depth check, then you'll need to be willing to spend a bit more.
It's a good idea to test out a service before committing, so look for one that will offer free trial periods. These can help you find the perfect background check service for your needs.
4. Checking Reviews and Testimonials
Reviewing reviews and testimonials can be very helpful when looking for a reliable background check service. You can learn a lot about a company by reading what others have said about their experiences.
It can also be helpful to check out the company's customer service policies. See how they handle customer complaints and what kind of guarantees they offer.
5. The FCRA and Your Rights
When it comes to choosing a background check service, there are a few things you should keep in mind. First and foremost, you want to ensure that your service is FCRA compliant.
This means that they will adhere to all the laws and regulations set forth by the FCRA. This will safeguard your personal information and provide you with a report copy.
Another critical thing to look for is accreditation. You want to ensure that the background check service you use is accredited by a reputable organization, such as the National Association of Professional Background Screeners (NAPBS).
The Importance of a Best Background Check Service
An effective background check is important for a variety of reasons. It can help you verify someone's identity, check their criminal history, or confirm their qualifications.
Choosing the best background check service can appear to be a daunting task. However, if you use the services of professionals, you will be at ease as they have undergone a rigorous screening process and are held to the industry's highest standards.
Find what you're looking for on our site for more informative reads!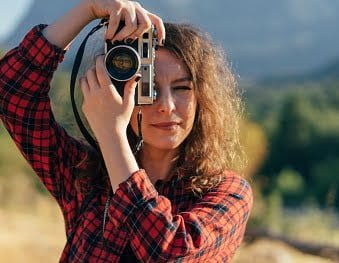 Andrea Parker is a reporter for Zobuz. She previously worked at Huffington Post and Vanity Fair. Andrea is based in NYC and covers issues affecting her city. In addition to her severe coffee addiction, she's a Netflix enthusiast, a red wine drinker, and a voracious reader.