Fashion is important. Not just because it lets you look good but because it also lets you express yourself.
Can you remember one of the first outfits you liked as a child? Whether it was a shirt or a pair of pants, that memory is stuck in your mind. That's why it's so important to find your own style and show it through fashion.
Trendy positive clothing ideas can be exciting to develop, depending on what your personal style is. The guidelines in this article will help you dress in confidence and even design your own.
Table of Contents
1. Understand Your Target Audience
Knowing who your target audience is allows you to create clothes that are trendy yet still positive. Firstly, research your target audience and consider their age, lifestyle, and interests.
Then, stay up to date on current trends and regularly check out what is popular on social media and other fashion platforms. Select materials and fabrics that are comfortable for your target audience. Take note that they must also be durable.
2. Choose Vibrant and Upbeat Colors
Incorporating cheerful colors can make an outfit come alive and make the wearer feel happy. Pastel shades are always a great option for achieving a cheerful and cheerful look, particularly for formal occasions. A bright yellow blazer or a baby blue skirt can be paired with neutral colors such as black, white, or navy to create an eye-catching outfit.
Neon hues are also on-trend and can add a pop to any outfit, particularly when paired with block colors. When using bright colors, it is important to remember to incorporate balance into the outfit by choosing muted tones and complementary colors. This will ensure the outfit is put together and looks stylish and on-trend.
3. Create Inspiring Positive Messages and Graphics
Utilize social media trends as inspiration when creating designs or working with a graphic designer who can interpret the message you wish to share. Let's say, for example, you want a design like a you matter quote t-shirt — make sure to keep the colors in line with current trends, such as pastels and pops of color.
Incorporate artwork such as graphics, icons, logos, and other art that will draw attention to the positive message. Let the overall design reflect a sense of movement and encouragement. Consider including words and phrases that evoke emotions like courage, strength, and joy.
4. Embrace Minimalist and Versatile Designs
Simplicity is key when creating modern and fashionable apparel. Opt for versatile t-shirt designs that can be worn in various ways and avoid over-complicated pieces. Use accessories like scarves, hats, and jewelry to spice up an outfit, or mix and match different elements from different trends to create something unique.
5. Prioritize Quality Materials and Comfort
Quality materials will ensure your clothing will last longer and won't stretch or fade after frequent wear. Additionally, quality materials tend to have a soft and luxurious feel that will make them enjoyable to wear.
Comfort should also be a top priority when designing clothing. Picking the right fabrics like cotton, linen, polyester, rayon, and cashmere is essential for creating an item that is comfortable to wear.
Consider These Tips for Designing Trendy Positive Clothing
Designing trendy, positive clothing should be an enjoyable and innovative process. By following these tips, you can create clothing with your unique style and message.
Offer something new, and never settle for the same old designs. Make sure to experiment and take risks, and remember that the possibilities are truly endless.
Ready to get started? Let's create something amazing together! And if you want to read more, visit our blog.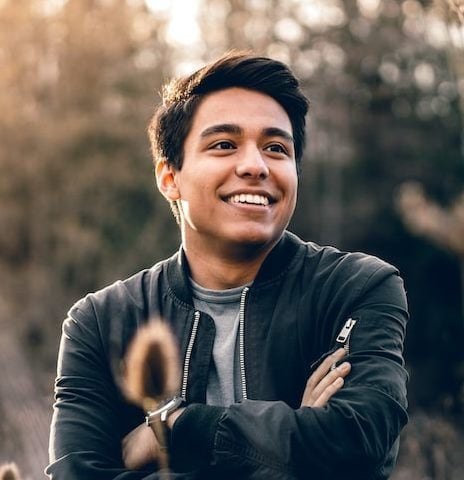 Wayne Probert is a senior reporter at Zobuz, covering state and national politics, and he is a grantee with the Pulitzer Center on Crisis Reporting. Before joining Zobuz, he worked as a freelance journalist in Kentucky, having been published by dozens of outlets including NPR, the Center for Media.