Are you tired of dealing with cavities and the discomfort they bring? Well, you're in luck! In this article, we'll explore simple and effective ways to prevent cavities and maintain a healthy, cavity-free smile.
By following these tips, you can protect your teeth and enjoy a lifetime of dental wellness. So let's dive in and discover how you can keep those pesky cavities at bay!
1. Brushing Techniques for Optimal Oral Health
Proper brushing techniques are crucial for maintaining good oral hygiene and preventing cavities. Make it a habit to brush your teeth thoroughly at least twice a day, once in the morning and once before bed. Use a soft-bristled toothbrush and fluoride toothpaste for optimal results.
Hold your toothbrush at a 45-degree angle to your gums and use gentle, circular motions. Don't forget to brush all surfaces of your teeth, including the outer, inner, and chewing surfaces.
Take your time while brushing. Spend a minimum of two minutes during each brushing session to ensure you reach all areas of your mouth effectively.
2. The Importance of Flossing
Brushing alone is not enough to keep cavities away. Flossing is an essential step in your oral hygiene routine. It helps remove plaque and food particles from between your teeth and along the gumline, where your toothbrush cannot reach effectively.
Make flossing a daily habit. Choose a flossing method that works best for you, whether it's traditional dental floss, floss picks, or water flossers. The key is to clean between all your teeth, gently moving the floss back and forth.
3. The Power of Fluoride
Fluoride is a superhero when it comes to cavity prevention. It remineralizes and strengthens tooth enamel, making it more resistant to decay caused by acids and bacteria.
Choose a toothpaste that contains fluoride to ensure you receive its cavity-fighting benefits. Apply a pea-sized amount of toothpaste to your toothbrush and brush as directed.
Your dentist may recommend professional fluoride treatments during your regular dental visits. These treatments provide an extra boost of cavity protection, especially for individuals at a higher risk of tooth decay.
4. Mindful Dietary Choices
A healthy diet plays a significant role in preventing cavities. Foods and beverages high in sugar and acidity contribute to tooth decay. Minimize your consumption of sugary snacks, sodas, and acidic fruits. Opt for healthier alternatives like fresh fruits, vegetables, and water.
If you can't resist snacking between meals, choose tooth-friendly options like cheese, yogurt, nuts, or crunchy vegetables. These foods stimulate saliva production, which helps neutralize acids and wash away debris.
5. Regular Dental Check-ups and Cleanings
Regular visits to your dentist are vital for cavity prevention and overall oral health. Regular dental check-ups allow your dentist to detect early signs of tooth decay, enabling prompt treatment before cavities develop or worsen.
Professional dental cleanings remove plaque and tartar buildup, reducing the risk of cavities. The top dentist in my area will also provide personalized advice on improving your oral hygiene routine. So, be sure to check them out!
Learning the Ways to Prevent Cavities
Preventing cavities is within your reach with these essential steps we have shared. Incorporate these practices into your daily routine and maintain a healthy lifestyle. With this, you can enjoy a cavity-free smile for years to come!
Remember, good oral hygiene is the foundation of dental wellness, so take charge of your dental health today and prevent cavities from spoiling your smile!
If you think this article is helpful, check out our other blogs!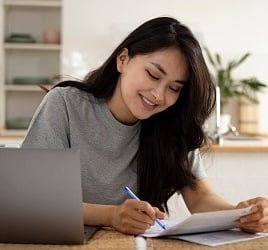 Amanda Byers is a graduate of Columbia, where she played volleyball and annoyed a lot of professors. Now as Zobuz's entertainment and Lifestyle Editor, she enjoys writing about delicious BBQ, outrageous style trends and all things Buzz worthy.