When you've had a tooth taken out, you're bound to wonder: When can I eat solid food after tooth extraction?
The good news is that you can eat solid food with a few restrictions.
If you stick to low-impact foods and drinks, likely, you won't feel any pain after your procedure. The only thing you'll need to watch out for is keeping food out of the gap left in your mouth.
Check out this complete guide to learn when you can and can't eat after tooth removal.
First 24 Hours
The first 24 hours after tooth extraction are critical for the healing and recovery process. The goal is to reduce bleeding, swelling, and pain. During this time, it is important to follow the instructions given by the dental professional, including any dietary restrictions.
In the first 24 hours after tooth extraction, only soft foods or liquids can be consumed. Examples of foods that can be eaten during this time are ice cream, soup, yogurt, applesauce, and milkshakes.
24 to 48 Hours After Extraction
After the first 24-48 hours, it is safe to introduce lighter, solid meals such as cooked fish, eggs, and cooked or soft vegetables. However, it is important to chew slowly to allow the area to heal and soften the new clot that is forming in the socket.
You should also avoid crunchy, hard, or chewy foods as these can cause an injury to the area that was just operated on. Remember to take it easy for the first few days and only move on to solid food once your dentist has given you the go-ahead.
3 to 7 Days After Extraction
After dental surgery, it is important to wait between 3 to 7 days before eating solid foods so that the wound area can heal. Following the extraction, you should focus on soft foods that are easy to chew, such as mashed potatoes, scrambled eggs, cooked apples, and oatmeal. If you eat a vegan or vegetarian diet, lose vegan options such as hummus and mashed avocado may also be consumed.
For best results, you should focus on foods that are room temperature or slightly cooler. It is advisable to avoid hot, spicy, and very acidic foods, as these can irritate the wound area. After the initial healing period, you can start to add firmer foods such as toast and sandwiches.
Individual Progress
To monitor individual progress after a tooth extraction, it is crucial to determine when to reintroduce solid foods. Clear liquids are beneficial initially, as they eliminate the risk of clogging the extraction site.
Evaluate progress between meals to determine when harder foods can be reintroduced. If unusual bleeding occurs, switch back to softer foods. Once the bleeding stops, gradually introduce harder, more solid foods to the diet.
Regular eating habits should be restored as the recovery progresses. Visit a local dentist office for a consultation if in doubt.
Consider These Tips: When Can I Eat Solid Food After Tooth Extraction?
Are you still asking "when can I eat solid food after tooth extraction"? Just take note that once given the green light, stick to soft, nutrient-dense foods like hummus, oatmeal, and blended soups.
Take time to give your mouth time to heal while still allowing you to get the nutrition you need. Contact your local dentist to discuss when to resume solid foods after tooth extraction.
Did you find this article helpful? Check out the rest of our blogs!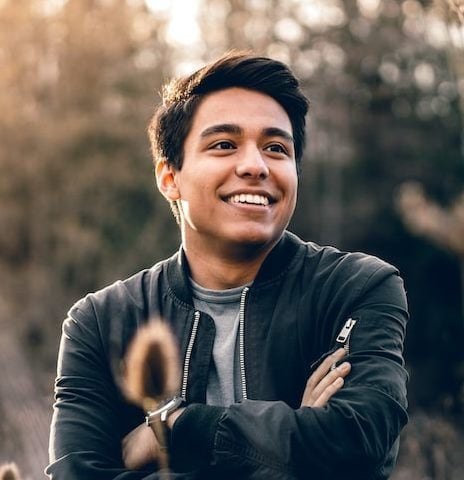 Wayne Probert is a senior reporter at Zobuz, covering state and national politics, and he is a grantee with the Pulitzer Center on Crisis Reporting. Before joining Zobuz, he worked as a freelance journalist in Kentucky, having been published by dozens of outlets including NPR, the Center for Media.