Solar energy is the energy of the future. That was the quote that made millions of Americans' eyes light up. It's a phrase many of us have heard for years.
But if you're still on the fence about making the switch from traditional energy sources, it's one you're going to want to hear.
Nothing spells out the benefits of solar energy like some cold, hard facts. If you still aren't convinced that the way to go is to go solar, read on to see six compelling reasons to make the switch.
1. Environmental Friendliness
Solar is, first and foremost, a free source of renewable energy. Solar panels capture the sun's energy and convert it into electricity, which can be used to power your home or business.
Solar panels are also very low maintenance and can last for decades with proper care. On top of that, solar is a great way to reduce your carbon footprint and help protect the environment.
2. Savings on Electricity Costs
Solar panels are a great way to save energy and, therefore, energy costs. They are relatively inexpensive to purchase and install, and they can save you money on your electric bill each month.
Of course, when you're no longer using your power utility's services, you no longer have to pay them. That can translate to enormous savings by the end of each year.
3. Enhanced Affordability
The U.S. government provides up to a 30 percent tax credit for residential solar systems. Moreover, the cost of solar panels has dropped significantly in the last decade.
All of that means solar energy has become a lot more affordable. Additionally, switching to solar is a great way to hedge against rising utility costs, as it provides a fixed cost for the electricity it produces.
4. Higher EPC Rating + Higher Property Value
Solar electricity is one of the most important reasons to go solar. If your home is fitted with solar PV panels, you can expect to see a higher EPC (energy performance certificate) rating.
This, in turn, means a higher property value. That also indicates that you could demand a higher price if you ever decide to sell your property,
5. Roof Protection
There are many great reasons to go solar, but one of the most important is roof protection. Solar panels protect your roof from the elements and can significantly extend its life.
They also provide an extra layer of insulation, which can help keep your home cooler in the summer and warmer in the winter.
6. Using Underutilized Land
There are at least two million acres of underutilized land in the U.S., from abandoned mines to quarries and more. The good news is that a lot of them are located where there are high levels of sun exposure. That means they're ideal for solar power generation.
Additionally, these sites are located near existing power infrastructure, so it's easier and cheaper to connect solar arrays to the grid. If you're interested in solar panels for your home, start by exploring the solar company, Blue Raven.
Go Solar for a Smart Investment
To go solar is undoubtedly a smart move for many reasons but mainly for the points mentioned above. The earlier you start, the more you can benefit from this renewable energy.
Of course, the best thing to do is to contact a solar energy company to help you learn more about making the switch.
Are you trying to make a decision that you need a little help with? Explore our blog! We have more informative articles for you.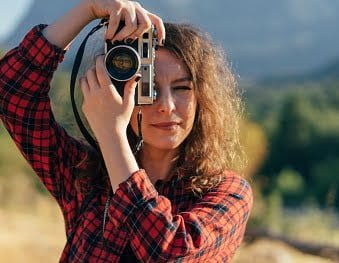 Andrea Parker is a reporter for Zobuz. She previously worked at Huffington Post and Vanity Fair. Andrea is based in NYC and covers issues affecting her city. In addition to her severe coffee addiction, she's a Netflix enthusiast, a red wine drinker, and a voracious reader.