Are you an aspiring artist? It's no secret that art can be a difficult field to break into.
However, unlike what you might have learned in school, there are a whole host of other fun careers for artists out there. If you are passionate and great at what you do, it shouldn't matter whether you work in a gallery or on a factory floor.
So, without further ado, here are 6 great fun jobs for creative types!
Table of Contents
1. Be an Art Gallery Curator
Art gallery curators are the gatekeepers of culture. They have the opportunity to develop and shape a gallery or museum's collections of artwork and artifacts.
As a gallery curator, you can select works of art and coordinate and manage shows that allow visitors to experience the incredible range of artwork the gallery has to offer.
They often collaborate with fashion designers, curators from other magazines, and other artists to bring about unique installations and one-of-a-kind exhibits. The job is not only rewarding in terms of creative vision but also financially.
As an art gallery curator, you have the opportunity to become financially stable in this field and add to your professional experience. You can also find employment as an independent curator since many galleries need freelance help in organizing shows and developing new exhibits.
2. Become an Illustrator
Becoming an Illustrator is a fun career for artists to explore if they have an eye for detail and an aptitude for creativity. Illustrators bring stories to life in vivid detail and whimsical designs for others to enjoy.
The job includes conception, sketching, designing, and producing original illustrations for books, movies, magazines, newspapers, advertisements, and a myriad of other applications.
A combination of traditional and digital art-making tools is in an Illustrator's toolbox to bring their works to life. To be successful in this field, Illustrators need to have a strong understanding of the tools of their trade, techniques for execution, and a knack for expressing emotion with their work.
3. Pursue a Career in Animation
Animation is one of the most exciting and enjoyable job opportunities for artists. It allows them to pursue their love of art and create something amazing. Animators are responsible for creating stories and characters that bring life to stories.
They are also responsible for the look and feel of the visuals that the audience will view. Animators can work in various fields, such as motion graphics, video game design and development, television, and film.
Animators have the opportunity to create unique, beautiful pieces of art that will attract viewers. Animators have the creative liberty to use the latest technology, software, and tools to bring their art to life.
Animation also allows the artist to explore their creativity and express their ideas in a new and innovative way. Animation can be a very rewarding and satisfying job for the right artist.
4. Culinary Industry
The culinary industry is loaded with fun career options for those with artistic leanings. It offers an excellent opportunity to channel creative job expression in more traditional settings.
Professional Bakers can use their aptitude for precision and creativity to create beautiful, one-of-a-kind cakes, cupcakes, and other treats. Pastry chefs can combine science with art to create tantalizingly tasty concoctions.
Chefs, having already developed a unique style and techniques, can share their expression through unique plating, garnishing, and presentation. Furthermore, budding chefs can find success on television or in competitions like food shows or chopped.
5. Tattooing
Tattooing is one of the great and fun career opportunities for artists. Not only is it a great way to tap into the creative side of oneself, but it is also a way to make a living. It requires skill, patience, and knowledge of the art of tattooing for beginners and safety measures.
There is no better way to express oneself and make money doing it. Tattooing offers different ways to work, from owning your own shop to freelance. Although preparing for a career can be time-consuming, the rewards of creating beautiful work and making a profit are worth it.
Becoming a licensed tattoo artist will open many opportunities, not only to make money but to be creative and to do something that is really enjoyable.
6. Path to Architecture
The path to architecture is an incredibly rewarding and fun career choice for artists. The interactive nature of the job allows artistic individuals to bring their best work to the table and create a structure that is beautiful, ergonomic, and functional.
Architects can take inspiration from all kinds of sources, from nature to paintings and sculptures. They are also challenged to think creatively and use their skill set to craft the best space possible.
In addition, architects have the ability to recognize existing problems and come up with innovative solutions. Through innovation, they can make buildings more accessible to the public and members of their communities.
This is a fun and vibrant career opportunity for those with an artistic flair who have an eye for design and strong creative skills.
Learn Careers for Artists Now
Creative, artistic people don't have to be resigned to struggling financially. With careful research and dedication, they can find an enjoyable careers for artists that cater to their skills and interests while also providing a healthy financial reward.
Put your creativity to work and take the first step towards an exciting and fulfilling artistic career today!
Did you find this article helpful in any way? Check out the rest of our blog for more related content.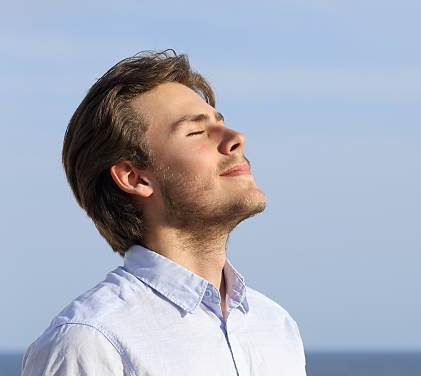 My name is Tom William a expert content creator and SEO expert having Proven record of excellent writing demonstrated in a professional portfolio Impeccable grasp of the English language, including press releases and current trends in slang and details.