Are you a new parent of a child diagnosed with autism? You are not alone. In fact, as many as 1 in 100 children live with autism spectrum disorder.
For sure, you worry about their future. You also want to ensure they get the best care and the most appropriate therapy options.
But the vast array of treatment options can be overwhelming and intimidating. How can you make sure you're making the right decision?
In this blog post, we'll explore how to choose the right type of autism therapy for your little one.
Table of Contents
Evaluate Your Child's Strengths and Challenges
Assess your child's abilities and needs regarding communication, social engagement, learning, and behavior. Consider the age of your child and developmental differences. Different therapies may work differently for children of different ages and at different stages of development.
Also, consider the motivational factors behind your child's goals from therapy. Does he/she want to learn a skill? Does he/she need help with cognitive abilities to be at a functioning level?
Learn About Autism Therapy Options
There are various types of therapy available for children with ASD. Research them and determine which type may be best suited for your child. Here are some commonly used treatments:
Applied Behavior Analysis (ABA)
Speech-Language Therapy
Occupational Therapy
Social Skills Training
Cognitive-Behavioral Therapy (CBT)
Developmental and Relationship-Based Therapies
Sensory Integration Therapy
Picture Exchange Communication System
It's important to remember that each treatment can work in different ways for different people. Some kids may do better with a mix of therapies, while others may do better with methods that are more specific to their needs.
Get a Doctor's Recommendation
A medical professional will be able to evaluate your child's individual needs. They can also give treatment recommendations with their best interest in mind.
Talk to your doctor about the various types of autism therapy they recommend. Discuss the level of commitment required on your part and the potential side effects of each choice.
Consider Availability and Practicality
Look at when and where therapy can be accessed. It is best to find a provider that is nearby and meets your needs. It is also essential to ensure it fits into your day-to-day life and that family involvement can be maintained.
Don't forget to factor in the costs and ensure you can afford the therapy since some therapies can be expensive. To determine the cost, check these ABA services offered here and evaluate the cost in relation to what you can pay.
Finding the right balance between affordability and practicality can help you find the best autism therapy for your child.
Try and Evaluate the Therapy
Do not hesitate to try different types of therapies to figure out the one that works best for your child. Make sure to keep an open mind to all the therapies you consider and consider their potential benefits.
Stay optimistic and patient when asking other autistic parents and professionals about their therapy and treatments. Always review the therapy and make adjustments as needed.
Find the Right Autism Therapy for Your Child Today
When selecting an autism therapy for your child, it is essential to consider their individual needs and any possible risks or expected outcomes associated with treatment. Speak with professionals to understand what type of therapy may be best.
While it can be challenging to choose the right type of therapy, take your time and find one that is research-backed and evidence-based. Give your child the best opportunities to reach their goals!
Did you find this article helpful? Read more about our other content.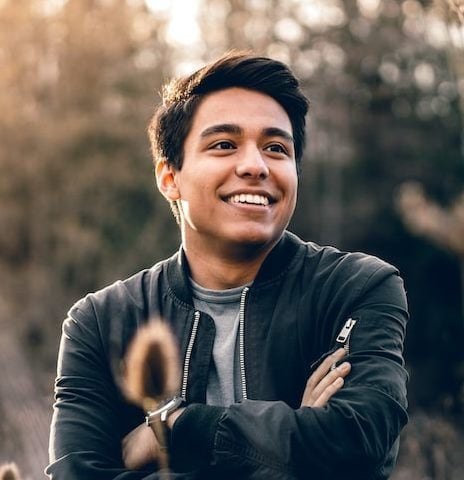 Wayne Probert is a senior reporter at Zobuz, covering state and national politics, and he is a grantee with the Pulitzer Center on Crisis Reporting. Before joining Zobuz, he worked as a freelance journalist in Kentucky, having been published by dozens of outlets including NPR, the Center for Media.