Has a friend or loved one broken trust due to addiction? Are you wondering how you can help?
Scores of people across the world face substance abuse issues every day. They struggle with some of the deadliest diseases and conditions. While many seek treatment, some find it difficult to access help.
However, with a little guidance, you can support them toward recovery. In essence, you can help them adopt a lifestyle that infests positivity and hope.
So don't let them fall through the cracks. Read on for some helpful tips for choosing substance abuse services for them.
Table of Contents
1. Accreditation and Licensing
Accreditation means that the services meet certain standards for quality and safety. Look for programs that have been approved by reputable organizations like the Joint Commission or CARF. These organizations make sure that the services provided are up to scratch.
Licensing is also crucial because it means that the program is recognized by the authorities and follows the rules. When a program is accredited and licensed, it shows that they are serious about helping people with substance abuse problems.
So, before you choose a service, make sure they have the right accreditation and licensing. It's a sign that they are qualified and trustworthy to provide the help you need.
2. Treatment Approaches
Treatment approaches are the methods or techniques that a program uses to help individuals recover from substance abuse. Different people have different needs, so it's crucial to find a program that offers the right kind of help for you or your loved one.
Some treatment approaches include talking therapies, where you can talk with a counselor or therapist to understand your feelings and behaviors better. Others use medications to help with withdrawal symptoms or cravings. Some programs focus on healing the whole person by using holistic therapies like yoga or art.
It's a good idea to learn about these different approaches and think about which ones might work best for you. You can ask the program you're interested in to explain their treatment approaches and how they have helped others in the past. Remember, everyone, is different, so finding the right treatment approach can make a big difference in your journey to recovery.
3. Specialized Programs and Expertise
When choosing substance abuse services, it's important to look for programs that specialize in helping people with specific needs. Some people may require extra support based on their age, gender, or other factors. Find out if the program offers specialized help for teenagers, veterans, or LGBTQ+ individuals.
It's also important to know if they can provide treatment for people who have both substance abuse and mental health issues. You should ask about the staff's qualifications and experience too. Make sure they have a team of professionals who are trained to help with addiction and understand the challenges you may face.
By finding a program with specialized programs and expertise, you can get the right kind of help that suits your unique needs and increases your chances of successful recovery.
4. Continuum of Care
Find a program that offers different levels of treatment, like detox, residential or inpatient programs, and outpatient services. This way, you can get the right help at each stage of your recovery. It's like taking steps on a ladder.
First, you might need detox to get rid of the drugs or alcohol in your body. Then, you might stay in a residential program where you live at the facility and get intensive treatment. After that, you might go to an outpatient program where you can still get support but live at home.
Having a continuum of care is like having a safety net that catches you and helps you keep going. It's important because addiction recovery takes time and effort. So, finding this alcohol addiction treatment here that offers different levels of care can make your journey smoother and increase your chances of staying on track.
5. Location and Accessibility
When looking for substance abuse services, it's important to think about where the facility is and how easy it is to get there. Location and accessibility are key factors to consider. You might want to choose a place that's close to your home, so you can feel supported by your loved ones.
Being near your family and friends can give you comfort during this tough time. On the other hand, some people might prefer a facility in a different location for privacy and separation from their usual surroundings. Think about what works best for you.
Also, it's crucial to check if the facility is easy to reach. Can you get there quickly in case of emergencies? Are there transportation options available? These are important questions to ask.
Lastly, find out if the facility provides any accommodation options if needed. Considering the location and accessibility of substance abuse treatment can help you find a place that suits your needs and ensures you can get the support you need when you need it.
6. Insurance Coverage and Cost
Consider the insurance coverage and cost when choosing substance abuse services. It's important to think about how much money you'll need to spend and if your insurance will cover the expenses.
Find out what services are included in your insurance plan and if there are any additional costs you need to be aware of. Make sure the facility you choose accepts your insurance or offers alternative payment options that you can afford.
Don't let cost be the only factor you consider, but it's crucial to find a balance between affordability and the quality of care provided. Take the time to understand your financial obligations and explore different options to make the best decision for your situation. By considering insurance coverage and cost, you can ensure that you receive the necessary treatment without putting an excessive financial burden on yourself or your family.
Choose the Right Substance Abuse Services
Overall, be sure to always look for substance abuse services with accredited professionals and research the chosen programs to ensure they are the right fit for you. Don't be afraid to ask for help in making a decision and to contact potential programs with any questions or concerns.
Ultimately, find whatever works best for you and commit to the process. Let's make a commitment to end the cycle of substance abuse together!
We have plenty of informative articles available to you throughout our site. Check them out!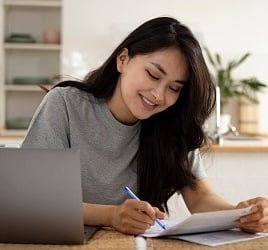 Amanda Byers is a graduate of Columbia, where she played volleyball and annoyed a lot of professors. Now as Zobuz's entertainment and Lifestyle Editor, she enjoys writing about delicious BBQ, outrageous style trends and all things Buzz worthy.