Navigating a personal injury claim after an accident can be overwhelming. Many questions can cloud your mind, making the process seem even more daunting.
If you're asking yourself how to enhance your chances of a victorious claim, this comprehensive guide is for you. We delve into seven crucial tips that could help boost your injury claim. These can enable you to secure the compensation that you deserve.
Table of Contents
1. Seek Immediate Medical Attention
The aftermath of an accident, particularly a car accident, can often leave you disoriented or in shock. Even if you feel fine, getting medical help is vital. Some injuries may not be immediately apparent or appear right after the accident.
It is why a thorough medical check-up can help detect any hidden injuries. A complete and accurate medical record can also help strengthen your personal injury claim. Always follow your doctor's advice and recommendations.
Make sure to attend all your scheduled appointments. And, also be responsible and complete any prescribed treatments or therapies related to your injuries.
It not only aids in your recovery. But it also helps in verifying the severity of your injuries. It helps in making your claim more compelling.
2. Document Everything
Compiling a comprehensive record of every event following the accident is paramount for your claim. It includes taking clear and detailed photographs of the accident scene. Also, take photos of any visible injuries and damages to your property.
Additionally, you should keep a record of all medical bills, doctor's notes, and any correspondence related to your injury. Maintaining a diary to record your physical and emotional well-being each day might be helpful.
Try to provide a personal testament of the accident's impact on your life. This meticulous documentation can serve as robust evidence for your claim.
3. Hire a Personal Injury Lawyer Early
Try to engage with a personal injury lawyer at the earliest possible stage. In doing so, you can help influence your claim's outcome positively. An experienced attorney will guide you through the often complex legal process.
Thus, it will allow you to focus on your recovery. Your lawyer can assist with collecting and organizing evidence. They will also advise you on the appropriate steps for claiming injury after a car accident like yours.
And they will also be handling all communication with the negligent driver's insurance company. A personal injury attorney will always safeguard your rights after you are a victim of reckless driving. And they will also ensure that your claim is robust and comprehensive.
4. Don't Rush to Settle
While it might be tempting to settle your claim as soon as possible, patience is crucial. Agreeing to a settlement in an early period could result in a lower compensation than you deserve. Your attorney will help you understand the actual value of your claim.
They will help you see and consider all past and future costs associated with your injury. Also, your attorney can guide you in weighing the pros and cons of settling early versus waiting for fairer compensation given to you.
They can provide a timeline, preparing you for what's to come. Finally, their expertise can provide the reassurance needed to be patient and wait for the justice you deserve.
5. Avoid Social Media
Your social media activities can have a significant impact on your claims. Insurance companies may check your online presence. If they end up doing so, they may be on the lookout for any evidence that contradicts your claim.
They will try to use posts, stories, and other elements to make your claim seem false. Limit your social media activities to safeguard your claim until the claim process is over. Remember, even posts that might seem innocent at first can be misconstrued and used against you.
In this scenario, it is better to be safe than sorry and avoid sharing information about your claim or injury. Finally, your attorney can provide further guidance on this. They can help you to navigate the complexities of online presence. And they can explain what the impact is on your case.
6. Be Honest and Consistent
One of the crucial elements for a successful claim for personal injury is consistency in your account of the accident and its effects on your life. Always be honest and consistent in your statements to your doctors, lawyer, and anyone involved in your case.
Never consider misrepresentation or inconsistency in any statement you provide. It can harm your claim and potentially lead to denial of compensation. It's essential to remember that honesty is your best policy when making an injury claim.
7. Understand the Claim Process
It's crucial to have an understanding of the injury claim process. Knowing what to expect can help ease some of the anxiety and confusion that often comes with these legal situations.
Your law firm can provide you with a proper timeline and can also explain the different stages involved. It includes the investigation, negotiation, and litigation if things are not settled. With knowledge of the process, you can make informed decisions and feel more in control of your case.
Also, understanding the process can help you be patient, as these often take time. Remember that staying proactive and responsive to your attorney's requests can speed things up. Finally, trust the process and your attorney's expertise; they work towards your best outcome.
Secure Your Personal Injury Claim
Handling a personal injury claim can be a complex journey. But a well-thought-out approach can help improve your chances of success. These tips serve as a fundamental guide to help you navigate your claim.
Remember, every claim is unique, and no two cases are identical. So, make sure to adapt these tips to suit your circumstances. And, when in doubt, always seek the advice of an experienced personal injury attorney. By doing so, you can make your claim stronger.
For more tips and guides, visit our blog today!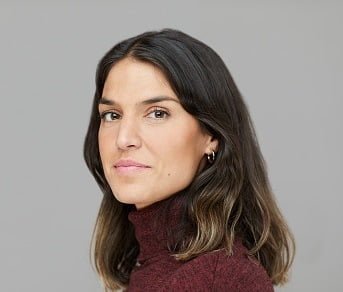 Lisa Eclesworth is a notable and influential lifestyle writer. She is a mom of two and a successful homemaker. She loves to cook and create beautiful projects with her family. She writes informative and fun articles that her readers love and enjoy.