RollerCoin is changing how anyone can get passive income using cryptocurrency through its free-to-play gaming platform, where you play and mine crypto. Apart from Web 3.0 gaming, there are other ways to make money using RollerCoin or other DeFi platforms in 2023. Continue reading to find out.
In a study by the UK Financial Conduct Authority (FCA), 53% of cryptocurrency investors had a positive experience with digital assets and were willing to invest more. However, the study found two things that stood out in the findings: 
Consumers no longer consider cryptocurrency as a gamble when purchasing digital assets or participating in platforms that reward users with tokens.
More investors continue seeing digital assets as a competent alternative or complement to mainstream investments.
On the downside, consumers purchasing cryptocurrency products from advertisers are more likely to regret it than those who conduct their own research and do due diligence.
We evaluated the market and industry figures and found some of the best and most reliable ways to earn money in crypto. They might not be easy, but they are legitimate. We are going to discuss:
Mining
Crypto Staking
Faucets
Lending and Borrowing
Web 3.0 gaming
Liquidity mining
Yield Farming
Writing for paid cryptocurrency media
Mining
Mining was the earliest method of earning income using cryptocurrencies. The method has evolved since Bitcoin's early days. But now people can mine crypto virtually using the RollerCoin platform instead of relying on heavy computing machinery. With only an internet device, an internet connection, and a RollerCoin account, virtual cryptocurrency mining is only a step away. RollerCoin gives you an avatar to graphically represent you on their mining simulator. The goal of this avatar is acquiring virtual mining servers, expanding the mining firm, and mining more. Under one roof, you are going to find mining features for Bitcoin, Ethereum, Dogecoin, Shiba Inu, Litecoin, Bitcoin Cash, etc.
Yield Farming
Yield Farming is the process of making crypto deposits into yield-generating decentralized finance pools. This method is not easy due to the level of research required, however, the returns are pretty substantial and rewarding. The yield deposits usually interact with DeFi solutions like staking, liquidity providing, borrowing, lending, and so on to earn interest. Meanwhile, the yield farmer has to pay particular attention to portfolio management and utilize research. This is because of the need for active protocol selection, manual customization, and so on.
Staking
Staking crypto involves locking a particular amount of cryptocurrencies for a given duration of time to earn interest. The goal of staking is to either validate transactions on a blockchain network or provide liquidity to a blockchain protocol. However, the staker will not have to individually validate such transactions; it's up to the staking protocol to verify transactions automatically. There are various types of staking networks available, primarily on crypto exchanges, wallets, and liquidity staking platforms.
Faucets
Faucets are applications or websites that pay users to complete microtasks. These tasks could be watching advertisement videos, solving captcha-recaptcha, completing online surveys, or entering data. While these websites do not offer high-pay cheques, they are a quick way to earn an extra buck through easy tasks. Cryptocurrency faucets come in all shapes, some require you to watch an advert or even learn about a given cryptocurrency through learn to earn (L2E). Faucets usually have an inbuilt affiliate program to bring a friend and earn. Think of it as a double-edged sword for earning passive income through cryptocurrency.
Lending and Borrowing
Lending and borrowing cryptocurrency is a reliable model for earning passive income. This method involves staking your cryptocurrency to a crypto lending network and earning interest from the borrowers. Crypto lending has become one of the most sought-after DEFI services where investors deposit their crypto, and the platform lends out their deposits to customers at an interest. There are various types of crypto lending platforms, the best thing is choosing a suitable crypto and the right platform. Here are some of the most popular coins you can lend out or borrow, Bitcoin, Ethereum, Tether, Solana, Cardano, Aave, Avalanche, Uniswap, and so on.
Earning passive income from cryptocurrency holdings through lending can yield significantly greater returns compared to traditional savings account interest rates. Additionally, this approach offers a more versatile option in contrast to crypto staking, where cryptocurrencies are locked and committed to a blockchain security protocol.
Decentralized and Play-to-Earn Game Platforms
Technology has evolved to an era gamers can own and monetize in-game assets using play to earn (P2E) features. There are various ways of making money playing games, these include collecting tokenized digital assets, conquering new land in immersive gameplays, selling NFTs, and participating in governance. RollerCoin is a perfect web 3.0 gaming platform that has combined decentralization features with traditional gaming aspects.
Trading Spots
Spot trading is available on centralized exchanges like Binance and Coinbase. Spot trading involves trading crypto swings of low-priced cryptocurrencies such as Cardano (ADA), Ripple (XRP), and Polygon (MATIC). The idea is to buy low and sell high. For example, buying $1000 worth of XRP at today's intraday low of $0.63043 and taking profit at the current intraday high of $0.64023 to yield $1015. If you successfully close 5 swings on your spot trade in 2-4 hours, that's nearly $100 in profit. Getting started with spot trading requires opening an account on crypto exchanges and validating your identity to pass KYC and AML.
Writing Cryptocurrency Blog Posts
Write if you are a poet with words, have a flair for communicating blockchain terminology, and understand the technology pretty well. Crypto content writers are earning fat pay cheques churning articles like the one you are reading now. There are thousands of media publications looking for good talent, and 90% of them pay through crypto. However, they have high standards, and you need to practice the trade before pitching these mediums. First is understanding the technology, then the foundations that bridge technology, decentralization, and finance.
Join RollerCoin Today and Mine Real Crypto
RollerCoin has positioned itself as a viable platform for generating passive crypto income for its users. The website offers a virtual mining simulator for the most popular coins and guarantees crypto payouts. If you are looking for an easy and early investment into cryptocurrency through which you can receive passive income using cryptocurrency, RollerCoin is a suitable mining simulator for everyone.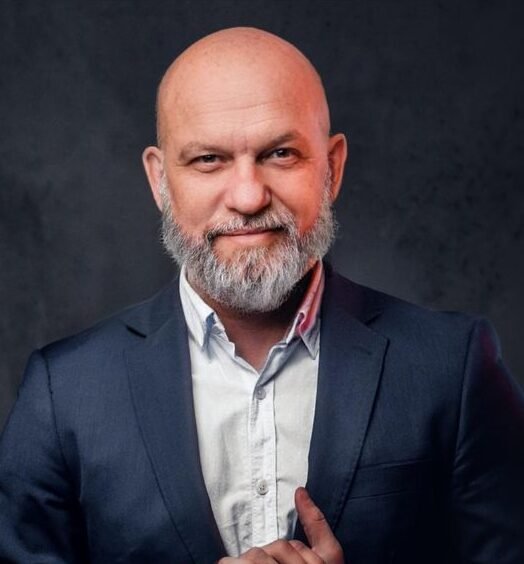 Rene Bennett is a graduate of New Jersey, where he played volleyball and annoyed a lot of professors. Now as Zobuz's Editor, he enjoys writing about delicious BBQ, outrageous style trends and all things Buzz worthy.