While billboard advertisements provide lots of impressions and attract customer attention easily, they also require ongoing costs and for customers to travel to the advertisement. With truck wraps, businesses invest in a mobile billboard that makes significantly more impressions and widens the areas in which customers can interact with this advertisement. To place a cherry on top, once the upfront investment is completed, there are no additional costs associated with truck decals!
In this blog, we have outlined the many benefits that your business unlocks when it says "yes" to truck wraps. Say "yes" today!
Generate More Daily Impressions
Did you know that vinyl truck wraps can generate anywhere from 30,00 to 70,000 impressions each day? The more people that see your truck wraps, the more familiar people will become with your business.
This one-time investment can last several years, especially if ongoing maintenance occurs. This means that hundreds of thousands of impressions can be made within the lifespan of a truck wrap, boosting your business's credibility, awareness, and success.
Elevate Branding on the Road and Off
The versatility of vinyl truck wraps allows branding to be incorporated into the design effortlessly. From the color to the messaging included, the wrap will assist customers in building brand recall and learning more about what your business offers.
Whether people are driving or walking on sidewalks, their attention will be drawn towards your captivating business truck wraps. With bright colors, eye-catching designs, and important information, your vehicle will demand the attention of potential customers.
Additionally, truck wraps provide 24/7 advertising, as the graphics and messaging remains vibrant while the vehicle is driving or parked.
Increase Your Professionalism
When company vehicles are used for home visits, deliveries, or appointments, your vehicles and employees become representations of your business. While your employees are likely professional, in uniform, and polite, it is important for your vehicle to exhibit the same appearance.
Truck decalsof your business name, logo, slogan, and contact information can easily be applied to the side door panels, back windows, or hood of your vehicle. This will increase the level of professionalism they exhibit, as well as put customers at ease. Instead of an unmarked vehicle parking beside their house, there will be a professionally branded truck.
Looking for High-Quality Vinyl Truck Wraps?
At Optimum Signs, we deliver high-quality, innovative, and impactful vehicle graphics for all your company trucks. Our team of sign specialists will work closely with you to determine what your unique business needs are, what information you want to communicate with onlookers, and how your brand will be incorporated into the design.
Our goal is to boost your business through effective signage, which is why we take such pride in creating sign solutions that accurately represent your business and brand. Contact us today to kickstart your signage journey; book a consultation, visit our website for more information or examples of our work, or speak with a representative.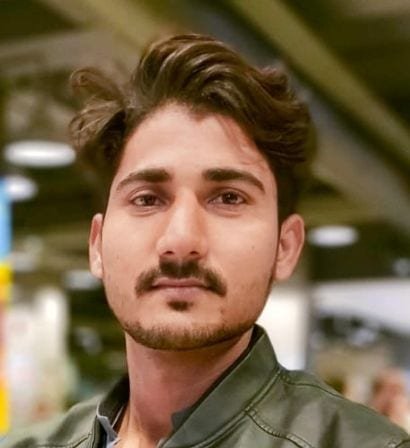 Arman Ali, respects both business and technology. He enjoys writing about new business and technical developments. He has previously written content for numerous SaaS and IT organizations. He also enjoys reading about emerging technical trends and advances.