Networking events are super cool! If you want to host an awesome one, you're in the right place!
Whether you're a student or a young entrepreneur, knowing how to organize a networking event can be so rewarding. We'll show you how to plan a successful event that impresses your guests.
From picking the perfect venue to fun entertainment ideas and promoting your event, we've got you covered. Get ready to make new connections and have a blast at your networking event. Let's turn your networking dreams into a reality!
Table of Contents
Start Event Planning
Organizing a successful networking event begins with careful planning and preparation. To start event planning, follow these essential steps.
Define your Objectives and Goals: Decide what you want to achieve with your networking event. Is it about building professional connections, promoting a cause, or fostering collaboration among like-minded individuals?
Identify your Target Audience: Determine the type of people you want to attend your event. Consider their interests, industries, and backgrounds to tailor the event to their needs.
Set a Budget: Plan your expenses for the event, including venue costs, catering, entertainment, and marketing. Having a clear budget helps you make informed decisions and ensures financial stability throughout the planning process.
Venue Selection
Choosing the right venue for different types of networking events is crucial to its success. The venue sets the tone for the entire gathering and can impact attendance and guest experience. Consider these key factors when selecting the perfect location:
Location: Pick a venue that is easily accessible to your target audience. Ensure it is in a convenient and central area, with good transportation options.
Capacity: Make sure the venue can comfortably accommodate the number of guests you expect to attend. Avoid spaces that are too cramped or too large for the event.
Ambiance: Look for a venue with a welcoming and professional ambiance that aligns with the theme of your networking event.
Amenities: Check if the venue offers necessary amenities. Check for seating, audiovisual equipment, and Wi-Fi for smooth networking interactions.
Budget: Ensure the venue fits within your budget, considering not only the rental cost but also any additional fees and services.
Availability: Confirm that the venue is available on the date and time you have planned for your event.
Food and Beverage Arrangements
With how to host a networking event, the food and drinks you provide are super important. Consider these important aspects while planning the food and beverage arrangements:
Catering Options: Choose a catering service from the food and beverage industry that offers a diverse menu. This is to cater to the different tastes and dietary preferences of your guests.
Dietary Considerations: Make sure to ask guests about any food allergies or special diets so they can enjoy the snacks too.
Refreshments and Snacks: Offer a variety of refreshments and snacks. We should keep the guests refreshed and energized throughout the event.
Timing: Serve food at the right times to avoid interrupting networking or presentations.
Water Stations: Keep water stations around so everyone can stay refreshed and hydrated.
Professional Presentation: Make the food and drink area look neat and attractive to add to the overall experience.
Budget: Set a budget for food and drinks, and work with the caterer to find the best options within your budget.
Entertainment and Networking Activities
Making your networking event enjoyable and unforgettable is essential. Entertainment is the key! Consider the following entertainment and networking activity ideas to keep your guests entertained:
Ice-Breaker Games: Start with fun games to help everyone get to know each other.
Team-Building Exercises: Organize challenges that promote teamwork and communication.
Interactive Workshops: Host workshops on interesting topics so guests can learn and share ideas.
Guest Speakers: Invite inspiring speakers to share their stories and insights.
Live Performances: Enjoy live music or performances that match the event's vibe.
Networking Sessions: Set aside time for networking so everyone can connect and make new friends.
Social Media Engagement: Create a hashtag and encourage guests to share their experiences online.
Prize Giveaways: Have raffle draws or giveaways to add excitement and reward participation.
Event Marketing and Promotion
Effective marketing and promotion are essential to ensure the success of your networking event. By reaching out to your target audience and creating buzz around your event, you can maximize attendance and engagement. Consider the following strategies for event marketing and promotion:
Utilize Social Media: Use Facebook, Instagram, and LinkedIn to create event pages and connect with guests.
Email Marketing: Send cool invitations and updates to your email list to keep everyone in the loop.
Partner with Influencers: Partner with popular people who can spread the word to their followers.
Create Compelling Content: Produce engaging content. They can be videos, graphics, and blog posts. Showcase the value of your event and encourage registrations.
Give early bird discounts to create urgency and encourage early registration with special offers.
Collaborate with Organizations: Partner with relevant organizations or associations. This is to co-promote the event and expand its reach.
Use Event Listing Platforms: List your event on popular event platforms. This is to increase visibility and attract attendees from a wider audience.
Printed Materials: Distribute flyers, posters, and business cards. Give them to local businesses and networking groups.
Track Results: Monitor the success of your marketing efforts. You can achieve this by using metrics such as event website traffic, email open rates, and ticket sales.
On the Day of the Event
The big day has finally arrived, and it's time to bring all your planning and preparations to life. The success of your networking event depends on smooth execution and ensuring that everything runs seamlessly. Here are some important things to keep in mind on the day of the event:
Setting Up the Venue: Arrive early to set up the venue with chairs, screens, and signs.
Welcoming Guests and Attendees: Greet guests with a warm and friendly welcome. This will make them feel comfortable and excited about the event.
Managing the Schedule: Follow the schedule you made, so everything goes smoothly.
Facilitating Networking: Help people meet each other by introducing those with similar interests.
Handling Logistics: Take care of things like registrations and technical stuff for presentations.
Addressing Issues: Be prepared to handle any unforeseen issues or challenges. They may be technical glitches or changes in the schedule.
Ensuring Guest Comfort: Make sure the venue is comfy with good seating and lighting.
Capturing Moments: Have someone take photos of the fun moments and cool interactions.
Collecting Feedback: Consider distributing feedback forms or conducting surveys. This is to gather valuable insights from attendees for future events.
Expressing Gratitude: Thank your guests for attending the event. Show appreciation to any sponsors or partners who contributed to its success.
Networking Tips for Attendees
Attending a networking event can be an excellent opportunity to expand your professional connections and build meaningful relationships. Making the most of this experience requires some key networking skills and strategies. Here are some valuable tips for attendees to succeed in networking:
Bring Business Cards: Hand out your contact info with cool business cards.
Be Approachable: Smile, make eye contact, and use open body language to be approachable.
Introduce Yourself: Introduce yourself confidently and share your interests.
Listen Actively: Pay attention to others and show interest in what they have to say.
Have an Elevator Pitch: Prepare a short and impressive introduction about yourself.
Ask Questions: Engage others in meaningful conversations by asking relevant and open-ended questions.
Exchange LinkedIn Details: Add new friends on LinkedIn after the event.
Follow Up: Send thank-you emails to new connections a few days later.
Be Respectful of Time: Be mindful of others' time during chats.
Express Gratitude: Show appreciation to the event organizers for a great opportunity.
Utilizing Led Video Wall Rental
Using a Led Video Wall Rental at your networking event can make your event more exciting and professional. Make sure to find a reliable AV company which offers Nationwide Led Screen Rental.
Here's how it can help you:
Visual Presentations: Use it to display cool slides and videos during talks.
Branding and Logo Display: Put your event logo on the screen to make it look awesome. It builds brand awareness.
Interactive Elements: Do polls, quizzes, and social media feeds to get everyone involved.
Networking Profiles: Show names and profiles to help people connect.
Event Highlights: Display highlights, sponsors, and upcoming sessions for updates.
Set up the professional setup well with good lighting and positioning.
Technical Support: Have someone ready to fix any issues with the projector.
Backup Plans: Always have a backup in case something goes wrong.
Incorporate Visuals Wisely: Don't overload with too much stuff on the screen.
Accessibility: Make it easy for everyone to see and understand with captions and big text.
Networking Success: Building Bridges, Forging Futures!
Congratulations on learning how to plan a networking event! Remember these key tips: choose the right venue, offer great food and entertainment, and market your event effectively. For attendees, be approachable, listen actively, and exchange contacts.
As you prepare for your networking event, consider utilizing led screens from Rent For Event, a full AV production company that offers led video wall rental. Their top-notch equipment will elevate your presentations and leave a lasting impact on your attendees.
Embrace the power of networking to create meaningful connections and open doors to a brighter future! Happy networking!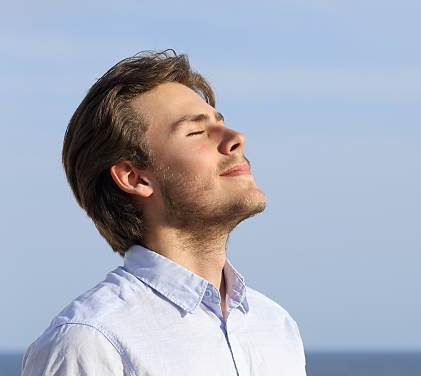 My name is Tom William a expert content creator and SEO expert having Proven record of excellent writing demonstrated in a professional portfolio Impeccable grasp of the English language, including press releases and current trends in slang and details.