Are you a woman looking to break the stereotypes and make your mark in the skilled trades industry? Look no further! This blog post has compiled nine expert tips to guide you on your journey to success.
Whether considering a career in plumbing, carpentry, or electrical work, these invaluable insights will help you navigate challenges, overcome gender biases, and thrive in a male-dominated field.
So get ready to shatter glass ceilings as we unveil the secrets to flourishing in careers specifically tailored for women in skilled trades like yourself!
Table of Contents
1. Know Your Value
It is essential always to remain confident when interacting with supervisors, peers, and prospective employers. Communicating with assertiveness will aid in achieving success.
Joining professional organizations and networking with those in the same industry will help maintain up-to-date knowledge. Having the right mentors who can provide guidance and support is also critical. Tap in mentors who can provide references and advice and encourage growth.
Take steps to close pay gaps and advocate for coworkers regarding job security, compensation, and promotions. A sense of ownership is an integral part of working in skilled trades.
2. Facing Challenges in the Workplace
Women in skilled trade careers often face challenges in the workplace. It is essential to be aware of the potential difficulties and find ways to manage them effectively. Some tips for women in skilled trades jobs include:
Developing strong communication
Creating healthy relationships
Knowing the trends
Increasing self-confidence
Develop problem-solving strategies to approach challenging situations quickly and efficiently.
3. Access to Resources and Support
Women should be aware of and take advantage of programs that provide additional training or certifications. This is for them to gain a competitive edge. Government-funded initiatives such as Women in Trade World are excellent resources.
They should also take advantage of career counseling, scholarships, and funding. This can provide much-needed support through structured guidance for career development. With this, women are better equipped to enter trades skills careers and successfully transition.
4. Leverage Networking Opportunities
Women in skilled trades often face additional challenges to their male counterparts due to traditional gender roles and barriers within specific industries. However, a solid professional network is one of the most essential tools to success for any career path.
Women in the trades specifically can benefit from networking opportunities to further their:
Skills
Knowledge Base
Industry Connections
Attending conferences, events, and online meet-ups for women in skilled trades are great ways to meet others in the industry and build network contacts.
5. Developing Confidence and Self-Awareness
Building self-confidence can be complex but can be done through practice and reinforcement. Women in skilled trades should take time to recognize their strengths and talents and build on them. This can be done by networking and talking to professionals in similar fields.
Women should also pay attention to their weaknesses. They should work on setting achievable goals to improve.
Having a support system, whether professional or personal, can also help to boost self-confidence. It also provides valuable insight.
Self-awareness and knowing the industry can open up many possibilities and provide a valuable foundation for success.
6. Invest in Education and Training
Coursework, certifications, and internships provide invaluable information. This can significantly increase the chances of landing a career. On-the-job training is also a great way to gain experience that could give the edge over other applicants.
The right combination of education and training may require additional time, energy, and resources. But the payoff can be rewarding.
Women should also keep up-to-date with developments in the field. They should seek out professional organizations for advice.
7. Set Goals and Prepare for Change
Having realistic expectations can make staying motivated and focused on goals easier. Make sure to create a timeline to stay on track.
It's essential to develop a positive attitude. Maintain a healthy budget and build a solid personal network.
8. Take Advantage of Mentorship Programs
Mentors are experienced trade professionals who offer participants the opportunity to speak candidly about their experiences and view life in the trades from another perspective.
Women should seek a mentor in the specific trade they are interested in. This is to gain tips and advice on how to navigate obstacles faced by women in the field.
These programs provide practical advice about the job, suggest mentors who can offer advice, and provide support as the career progresses.
9. Utilize the Best Recruitment Agency
Work with reputable agencies who understand the dynamics of the trades. This can increase the success rate of women entering the field. A strong recruiter who is supportive and knowledgeable can be invaluable to women seeking careers in the skilled trades.
Connect with trusted employers, and partake in subsequent interviews. This can give women an advantage in securing the position of their choosing.
Networking with other women in the trades, and utilizing job boards, can also be beneficial resources when searching for a career in skilled trades. Using the best recruitment agency is imperative to find success in a career in the skilled trades.
Explore the Best Tips for Women in Skilled Trades Careers
Women in skilled trades face unique challenges, but they can be successful with patience and determination. With the help of organizations such as the Women in Skilled Trades Alliance, finding job opportunities, making contacts, and developing mentorships have become more accessible.
Take a chance on yourself and look into the skilled trade of your choice. The sky is the limit!
Did you find this article helpful? Check out the rest of our blogs!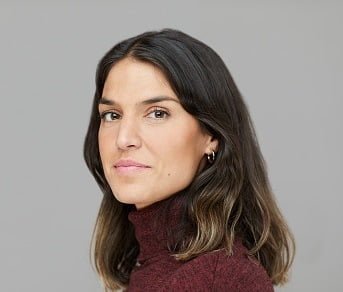 Lisa Eclesworth is a notable and influential lifestyle writer. She is a mom of two and a successful homemaker. She loves to cook and create beautiful projects with her family. She writes informative and fun articles that her readers love and enjoy.