Our face was the only way we connected with people in the last two years. While working from home, video calls and zoom meetings became our way to stay in contact. Our heads popped up at every meeting, and our computer glasses were always on display. Computer glasses can help you by protecting your eyes. The lesser the strain, the lesser the chances of getting a higher number on your prescription.
Computer glasses protect your eyes from digital strain, and migraines caused by constantly looking at the screen. They also prevent dry and sore eyes. Well, you can say it is a one-stop solution to care for your eyes. The blue light emitted from the screens can cause your eyesight to deteriorate. Computer glasses not only guard your vision but also helps you concentrate longer. They also help you pay attention to the details on the screen. If you have a job that entails looking at the screens for a longer duration of time, you should opt for some comfy but stylish computer glasses.
Gentlemen, don't feel weary. We have suggestions especially tailored for you. We have multiple options to suggest basis their make, shape, and colours. Computer glasses for men are not boring but actually the opposite. Let us have a look at the list from which you can choose the best fit.
Green Round Rimmed Computer Glass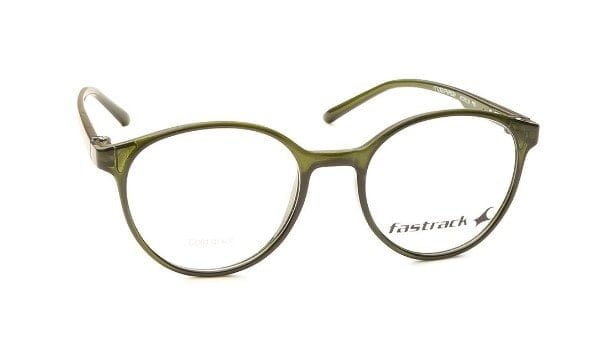 Let your vibrant side take over and pick a coloured frame. The green of the frame will set your style apart. The job of computer glasses for men is not just to improve your vision but your appearance too. The round frames are classic and go well with all face structures. These are perfect for you if you want to go for the chocolate boy vibe. They are easy to carry and do not weigh much. So, what are you waiting for? Take your computer glasses game a notch up by adding these pairs of glasses to your wardrobe.
Black Rectangle Rimmed Computer Glass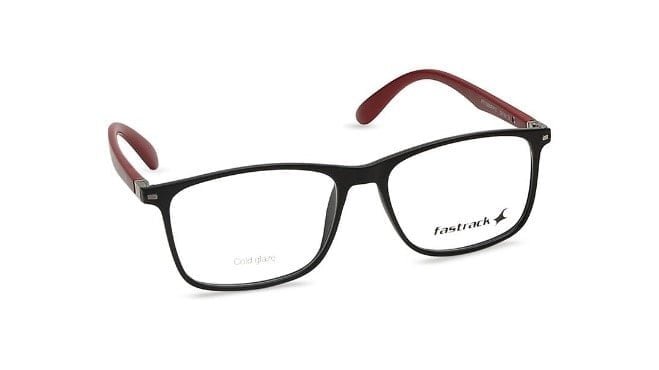 The black rectangle rimmed computer glasses are as good as they come. They provide a proper structure to the face. These computer glasses for men are quintessential and can brighten any dull moment. Forget about work stress and power on, especially when you have such a cool pair of computer glasses. The dual tone of the frames keeps things interesting. They are efficient when it comes to blocking the harmful blue light from the screen and making you look chic. This should be your top choice if you believe in minimalism and pragmatism.
Purple Cat Eye Rimmed Computer Glass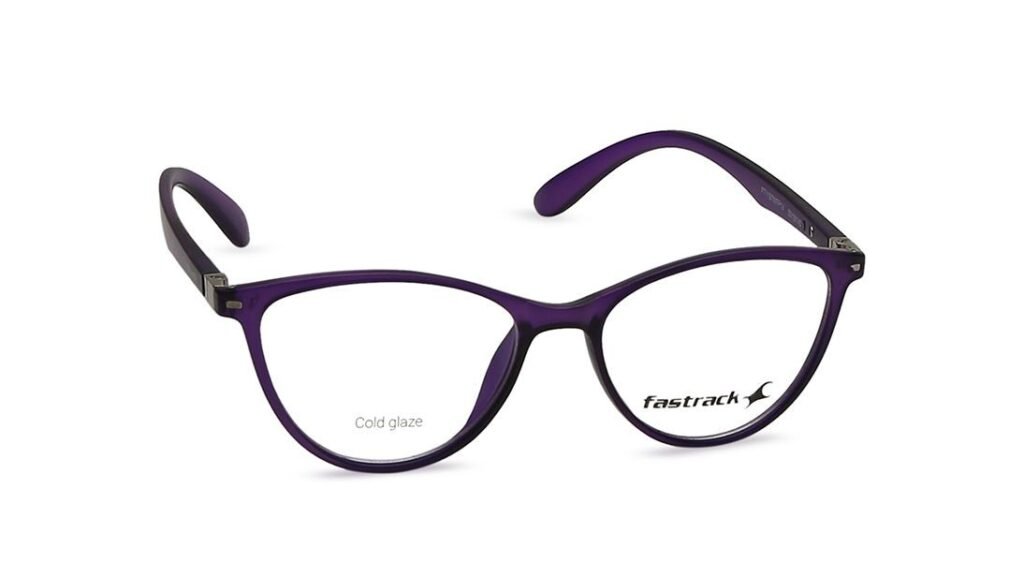 Why restrict yourself and pick just a round or rectangular frame? Go bold and go beyond and choose a pair of cat eye computer glasses. A lot of men think cat eye is not made for them. We say, who is making such rules? Break free and step out of your comfort zone. Well, that's exactly where the magic happens. If you believe in doing things differently, purple cat eye computer glasses for men should be your pick. They elevate any look and set you apart. The purple colour of the frame adds a colour pop to any meeting room.
Blue Rectangle Rimmed Eyeglasses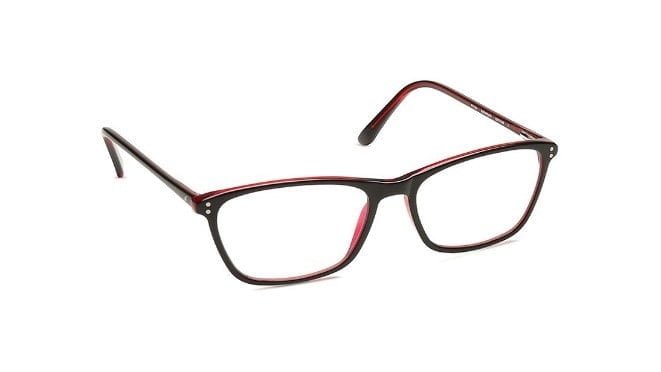 Since we have been big on colourful frames, here comes another. The best thing about computer glasses for men is that they are not restricted to just black and brown. Wear these blue rectangle computer glasses if you want to look like royalty who works digitally. The matte frame is subtle and yet eye-grabbing; isn't that the combo ever? We believe so too. This pair is easy to carry and sturdy, like a cherry on top.
Your computer glasses should reflect your lifestyle and your personality. They are a part of your everyday usage, not just for a small amount of time. Ensure that you choose a piece that speaks to you and makes you feel confident. Your computer glasses should help boost your confidence by adding more style. You should feel like a boss when you adorn them. Fastrack has many such computer glasses for men. They build your personality and help you stand out. So, no more hiding on zoom calls and meetings now. Flaunt your style and win hearts every day!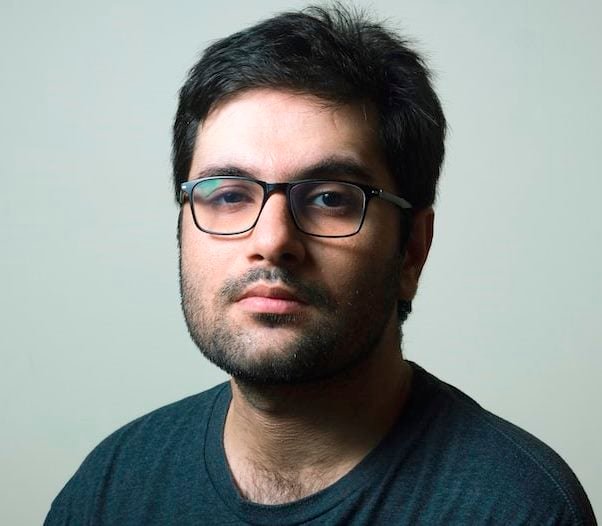 Barry Lachey is a Professional Editor at Zobuz. Previously He has also worked for Moxly Sports and Network Resources "Joe Joe." he is a graduate of the Kings College at the University of Thames Valley London. You can reach Barry via email or by phone.