When it comes to financial reporting, change is a constant. The Accounting Standards Codification (ASC) 606, Revenue from Contracts with Customers, revolutionized revenue recognition practices when it was introduced by the Financial Accounting Standards Board (FASB). Coupled with the advent of cloud accounting solutions, businesses are now presented with novel challenges and opportunities in managing their financial data and complying with ASC 606.
Table of Contents
ASC 606: A Brief Overview
Before diving into the details, let's understand the fundamentals. What is ASC 606? Released in May 2014, ASC 606 aims to establish a comprehensive framework for recognizing revenue from customer contracts across various industries. Its primary objective is to standardize and improve the consistency of revenue recognition practices globally.
Under ASC 606, companies must follow a five-step model to recognize revenue:
1. Identify the contract with the customer.
2. Identify the performance obligations within the contract.
3. Determine the transaction price.
4. Allocate the transaction price to the performance obligations.
5. Recognize revenue when (or as) the company satisfies a performance obligation.
Cloud Accounting and Its Advantages
As businesses embraced digital transformation, cloud accounting emerged as a game-changing solution. Unlike traditional on-premises accounting systems, cloud accounting operates on remote servers accessed via the Internet. This brings several advantages:
Accessibility and Flexibility
Cloud accounting allows stakeholders to access financial data from anywhere via Internet, providing real-time insights and facilitating collaboration.
Cost Efficiency
Cloud accounting eliminates expensive hardware and IT maintenance, offering a subscription-based model that scales according to business needs.
Automation
Cloud accounting software often features automation capabilities, streamlining processes such as data entry, reconciliation, and report generation.
Security and Data Backup
Reputable cloud accounting providers implement robust security measures and regular data backups, ensuring the safety of sensitive financial information.
The Intersection: ASC 606 and Cloud Accounting
The convergence of ASC 606 and cloud accounting introduces both business challenges and benefits. Some of these include:
Data Management
Implementing ASC 606 requires meticulous tracking of contract terms, performance obligations, and revenue recognition events. Cloud accounting systems can efficiently manage these complex data points, ensuring accuracy and consistency in revenue recognition.
Real-Time Updates
Cloud accounting's real-time capabilities align seamlessly with the need for up-to-date revenue recognition information. This ensures businesses can stay compliant with ASC 606 and make informed decisions based on the latest financial data.
Automation and Efficiency
The automation features of cloud accounting can significantly expedite allocating transaction prices to various performance obligations. This reduces manual errors and enhances the efficiency of recognizing revenue under ASC 606.
Enhanced Collaboration
Cloud accounting promotes collaboration among different departments involved in revenue recognition. Sales, finance, and legal teams can work together to ensure contracts are structured in a way that aligns with ASC 606 requirements.
Scalability
Cloud accounting solutions accommodate businesses of all sizes, making them suitable for small and large enterprises needing to comply with ASC 606.
Auditing and Reporting
Cloud accounting systems provide detailed audit trails and customizable reporting features. This aids in tracking revenue recognition decisions and provides documentation for regulatory compliance.
Integration with CRM Systems
Many cloud accounting platforms can integrate with customer relationship management (CRM) systems, helping companies seamlessly pull relevant contract data into their revenue recognition processes.
Challenges to Address
While the marriage of ASC 606 and cloud accounting offers numerous benefits, there are challenges that businesses must navigate:
Data Security
Cloud accounting involves storing sensitive financial data on external servers. Businesses must select reputable providers with strong security measures to safeguard this information from unauthorized access.
Training and Adoption
Transitioning to cloud accounting systems requires training for employees accustomed to traditional accounting methods. This ensures a smooth adoption process and minimizes disruptions.
Customization
Some cloud accounting systems require customization to align with certain industries' unique revenue recognition requirements. Businesses need to ensure that the chosen solution can accommodate these needs.
Final Thoughts
The synergy between ASC 606 and cloud accounting represents a significant advancement in revenue recognition practices. As businesses navigate the complexities of implementing ASC 606, cloud accounting solutions provide a modern and efficient way to manage revenue recognition data, streamline processes, and enhance collaboration across departments.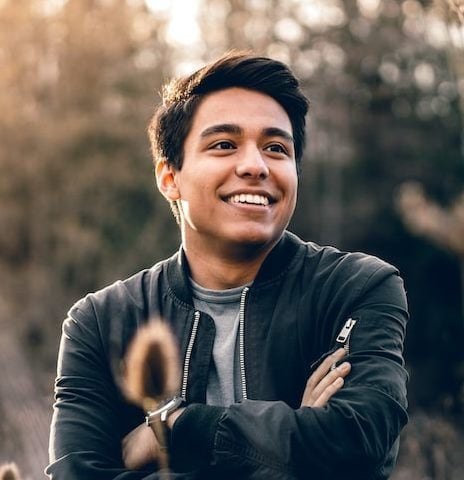 Wayne Probert is a senior reporter at Zobuz, covering state and national politics, and he is a grantee with the Pulitzer Center on Crisis Reporting. Before joining Zobuz, he worked as a freelance journalist in Kentucky, having been published by dozens of outlets including NPR, the Center for Media.