The allure of nature and the wild beckon many of you to bring a piece of it closer to home. One way to achieve this is by creating a DIY feeder, a simple yet rewarding project allowing you to establish a wildlife oasis in your backyard.
By crafting your deer feeder, you help sustain local wildlife and gain a deeper connection to the rhythms of the natural world. This article delves into feeder projects, offering insights into their benefits, types, and how to embark on this fulfilling journey.
Table of Contents
Benefits of DIY Feeders
Wildlife Conservation
As urban sprawl encroaches on natural habitats, deer and other wildlife often struggle to locate reliable food sources. You are actively contributing to wildlife conservation efforts by setting up a feeder. A consistent food source can help deer populations thrive and maintain ecological balance in your area.
Observational Pleasure
Crafting a feeder provides you with the unique opportunity to observe these magnificent creatures up close. By providing food in a controlled environment, you can witness their behaviours, social interactions, and feeding habits, offering a window into their world that would otherwise remain hidden.
Educational Value
If you have children or are an educator, a feeder can serve as an outdoor classroom. Watching deer interact with the feeder and with each other can offer valuable lessons about animal behaviour, habitat preservation, and the delicate balance of ecosystems.
Types of Feeders
Gravity Feeders
Gravity feeders are the simplest type of deer feeder to create. They function on the principle of gravity, allowing the feed to trickle down as deer consume it. You need a large container, such as a plastic barrel, to construct a gravity feeder. You will also need a trough at the bottom for deer to access the feed. Attach the barrel to a support structure, fill it with feed, and let gravity do the rest.
Trough Feeders
Trough feeders are easy to build and can hold a significant amount of feed. These feeders consist of a simple wooden or metal trough elevated at a comfortable height for deer to access. You can attach the trough to a post or tree and refill it as needed.
Automated Feeders
Automated feeders provide an excellent solution for those looking for a more sophisticated option. These feeders have timers or sensors that dispense feed at specific times, reducing the need for constant manual refilling. While these may require a bit more technical expertise, they offer convenience and efficient feeding.
How to Start Your DIY Feeder Project
Research and Planning
Before your DIY feeder project, research local deer species, their dietary needs, and feeding habits. This knowledge will help you determine the type of feeder and the feed to use. Additionally, check your local regulations and guidelines regarding feeding wildlife to ensure you comply.
Materials and Tools
Gather the necessary materials and tools depending on the type of feeder you choose. For instance, gravity feeders might require a plastic barrel, a trough, screws, and a support structure. Trough feeders will necessitate wood or metal for the trough, nails or screws, and a mounting system.
Construction
Follow your chosen feeder design and assemble the components. If you're uncomfortable with carpentry or construction, don't hesitate to seek help from friends, family, or online resources. Safety is paramount for you and the deer that will use the feeder.
Location
The location of your feeder is critical. Choose an area with a clear line of sight, away from potential disturbances, and close to areas frequented by deer. Keep in mind that deer prefer quiet and secluded spots that are away from heavy human traffic.
Initial Placement and Observations
Once your feeder is set up, observe from a distance to ensure that the deer discover and accept the new food source. It might take some time for them to become comfortable, so patience is key.
Final Thoughts
Crafting a feeder is a rewarding endeavor that brings the wonders of wildlife right to your doorstep. You can create a harmonious space where you and your local deer can coexist by choosing the right feeder type, doing thorough research, and ensuring ethical practices.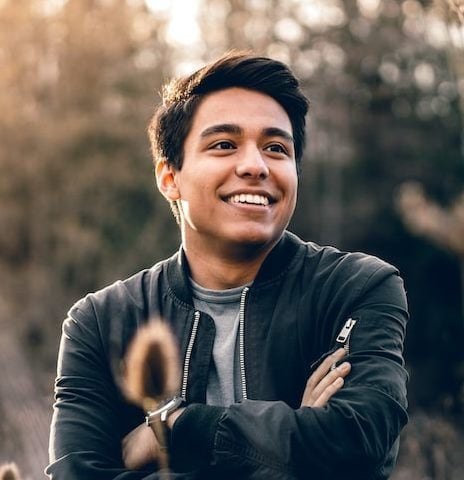 Wayne Probert is a senior reporter at Zobuz, covering state and national politics, and he is a grantee with the Pulitzer Center on Crisis Reporting. Before joining Zobuz, he worked as a freelance journalist in Kentucky, having been published by dozens of outlets including NPR, the Center for Media.