Potty training is a significant milestone for any child, but when a child faces the unique challenges associated with autism and potty training, it can become a more intricate process. Autism spectrum disorder (ASD) impacts communication, behavior, and social interaction, making the journey of autism and potty training distinctive and demanding. However, with patience, understanding, and tailored strategies, you can help your child with autism successfully tackle this essential developmental milestone. In this article, we'll explore some valuable tips and techniques to make the path smoother for both you and your child.
Understanding Autism and Potty Training
The Unique Challenges
Children with autism often have sensory sensitivities, communication challenges, and difficulty with transitions. These factors can make potty training a more intricate process. Understanding these unique challenges is the first step toward developing effective strategies.
Timing Is Key
It's essential to remember that every child is different, and there's no universal timeline for potty training. Some children with autism may be ready earlier, while others may take longer. Be patient and follow your child's cues.
Preparation
Choose the Right Time
Selecting the right time to begin potty training is crucial. Look for signs of readiness, such as an interest in the toilet, the ability to follow simple instructions, and a willingness to sit on the potty.
Create a Visual Schedule
Visual schedules can be immensely helpful for children with autism. Create a simple and clear visual schedule that outlines the potty training routine. Use images or symbols to represent each step, such as "pull down pants," "sit on the potty," "flush," and "wash hands." This visual aid can provide structure and predictability.
Setting Up the Environment
Choose the Right Potty
Some children with autism may find standard toilets intimidating. Consider using a smaller, child-sized potty chair instead. This can make the process less overwhelming and more comfortable.
Keep the Environment Calm
Minimize distractions and sensory triggers in the bathroom. Use soft lighting, avoid noisy appliances, and keep the bathroom as serene as possible. This will help your child focus on the task at hand.
Communication Strategies
Use Clear Language
Children with autism may struggle with language comprehension. Use simple and concise language to explain the potty training process. For example, say, "It's time to go potty," instead of using complex phrases.
Offer Choices
Provide your child with choices to give them a sense of control. For example, you can ask, "Do you want to use the potty before or after we read a story?" This empowers them and makes them more willing to cooperate.
Social Stories
Social stories are a valuable tool in autism potty training. Create a personalized social storybook that explains the entire process step by step. Include pictures and descriptions to make it clear and engaging.
Sensory Considerations
Sensory-Friendly Materials
Some children with autism have sensory sensitivities. Consider using soft, comfortable underwear and providing sensory-friendly wipes or toilet paper. Experiment with different textures to see what your child prefers.
Gradual Exposure
If your child is sensitive to certain sensations, such as sitting on the potty, introduce them gradually. Allow them to sit clothed on the potty chair at first, and then progress to sitting with their pants down when they're ready.
Reinforcement and Rewards
Positive Reinforcement
Praise and positive reinforcement can be powerful motivators for children with autism. Celebrate even small successes, such as sitting on the potty or flushing. Use phrases like "Great job!" and offer hugs or high-fives.
Reward Systems
Consider implementing a reward system. Create a sticker chart or use a token system where your child earns rewards for each successful potty trip. The rewards can be small toys, extra playtime, or special treats.
Consistency Is Key
Maintain a Routine
Children with autism often thrive on routine and predictability. Establish a consistent potty training routine that includes regular potty breaks. Consistency can help your child feel more secure and confident in the process.
Team Effort
Potty training is a team effort. Ensure that everyone involved in your child's care, such as caregivers, teachers, and family members, is on the same page and follows the established routine and strategies.
Handling Setbacks
Be Patient
Setbacks are common during potty training, especially for children with autism. If accidents happen or your child resists using the potty, remain patient and understanding. Avoid punishment, as it can create negative associations with the potty.
Reevaluate and Adjust
If you encounter significant challenges, it may be necessary to reevaluate your approach. Seek guidance from a pediatrician, therapist, or autism specialist who can provide tailored strategies and support.
Gradual Transition to Toilets
Transitioning to a Standard Toilet
Once your child has successfully used a potty chair for some time, consider transitioning them to a standard toilet. Use a step stool and a child-sized seat reducer to make the toilet more accessible and less intimidating.
Seeking Professional Guidance
Consulting a Pediatrician
If you encounter persistent challenges or your child seems particularly resistant to potty training, it's essential to consult with a pediatrician. They can rule out any underlying medical issues that may be causing difficulties or refer you to a specialist if necessary.
Behavioral Therapies
Behavioral therapies, such as Applied Behavior Analysis (ABA), can be beneficial for children with autism during potty training. A trained therapist can develop individualized strategies and interventions to address specific challenges and behaviors.
Addressing Sensory Sensitivities
Sensory-Friendly Bathrooms
Consider making your bathroom more sensory-friendly. Use soft, non-slip mats, and provide a comfortable and supportive seat for the child to sit on. Additionally, installing a night-light can help if your child needs to use the bathroom at night.
Clothing Choices
Choose clothing that is easy for your child to manage independently during potty breaks. Elastic waistbands, pull-up pants, and clothing with minimal buttons and zippers can make the process smoother for both of you.
Gradual Independence
Encouraging Independence
As your child becomes more comfortable with potty training, gradually encourage them to become more independent in the process. This may include learning to pull down and pull up their pants, flush the toilet, and wash their hands.
Celebrating Milestones
Don't forget to celebrate milestones that reflect increasing independence. Each step towards self-sufficiency in the bathroom is a significant achievement for a child with autism.
Transitioning to School or Daycare
Communication with Caregivers
If your child attends school or daycare, it's crucial to communicate with their teachers or caregivers about their potty training routine and any specific strategies that work well. Consistency between home and school environments can be highly beneficial.
Provide Extra Supplies
Ensure that your child has access to extra clothing and supplies at school or daycare in case of accidents. Labeling these items can help staff assist your child more effectively.
Conclusion
Potty training a child with autism is a unique journey that requires patience, understanding, and flexibility. By creating a supportive and tailored environment, using effective communication strategies, and seeking professional guidance when needed, you can help your child achieve success in this essential developmental milestone. Remember that every child progresses at their own pace, and setbacks are a natural part of the process. Celebrate each achievement, no matter how small, and continue to provide love and support throughout this journey. With your dedication and the right strategies in place, you can make the path to potty training smoother for your child with autism.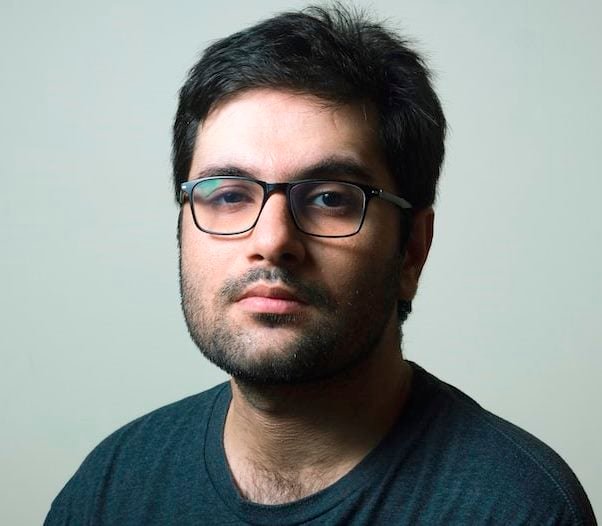 Barry Lachey is a Professional Editor at Zobuz. Previously He has also worked for Moxly Sports and Network Resources "Joe Joe." he is a graduate of the Kings College at the University of Thames Valley London. You can reach Barry via email or by phone.