In the dynamic world of office design, one trend has significantly risen in popularity – the use of glass partition walls. These innovative design elements allow for the creation of distinct zones within a workspace, fostering both collaboration and individual productivity. This article will delve into how glass office walls can be utilized to create zones for productivity, design unique aesthetic themes, encourage collaboration in meeting zones, provide quiet spaces for focus and concentration, and how to tailor these zones to your specific business needs.
Zones for Productivity: Utilizing Glass Partition Walls to Divide Workspaces
The Importance of Defined Workspace
In creating a productive work environment, the role of well-defined workspaces cannot be overstated. Glass office walls offer a unique solution for dividing a workspace into distinct zones. They maintain a sense of openness while providing the privacy necessary for concentrated work.
Advantages of Glass Partitions
Glass partitions offer a multitude of advantages. They allow natural light to permeate the entire workspace, creating an inviting environment that boosts morale and productivity. Moreover, having a clear view of the office landscape can reduce feelings of isolation and enhance communication among team members.
Personalizing Workspaces with Glass Partitions
Glass office walls offer flexibility in personalizing work zones. They can be customized with frosted or tinted glass for added privacy or decorated with company branding or graphics for a touch of creativity. This adaptability makes glass partitions an ideal choice for businesses seeking to create a workspace that reflects their company culture and values.
Aesthetic Zones: Designing Unique Themes for Different Office Areas
Creating a Cohesive Theme
Creating a unique aesthetic theme for different office areas can be an exciting way to infuse character into the workspace. Glass office walls can help achieve this by serving as a blank canvas. They can be adorned with decals or vinyl graphics that reflect the theme of each zone, creating a cohesive yet distinct look throughout the office.
The Role of Glass Partitions in Office Aesthetics
Glass partitions play a vital role in the overall aesthetic of an office. They offer a sleek, modern look that is both timeless and adaptable. Their transparency allows for an unobstructed view of the office's interior design, enhancing the visual appeal of the space.
Tailoring Aesthetics to Your Brand
By tailifying the aesthetics of each zone to your brand, you not only create a visually pleasing environment but also reinforce your company's identity. Whether it's through color schemes, graphics, or company logos, glass office walls provide an excellent platform for showcasing your brand throughout the workspace.
Meeting Zones: Encouraging Collaboration with Glass-Enclosed Meeting Spaces
Creating Collaborative Spaces
In today's business landscape, collaboration is key. Glass-enclosed meeting spaces can facilitate this by providing a designated area for brainstorming, discussions, and decision-making. The transparency of glass office walls can foster a sense of inclusivity and openness, encouraging active participation and free-flowing communication.
Balancing Privacy and Openness
One of the key challenges in designing meeting spaces is striking a balance between privacy and openness. Glass office walls effectively address this concern. They provide the necessary privacy for confidential discussions, while their transparency helps maintain a connection with the rest of the office.
Versatility of Glass Partitions in Meeting Spaces
The versatility of glass partitions extends to meeting spaces as well. They can be used to create a variety of meeting zones – from large conference rooms to smaller huddle areas. Moreover, they can be equipped with soundproofing features to minimize noise disruption, ensuring a conducive environment for productive meetings.
Quiet Zones: Providing Space for Focus and Concentration with Glass Partitions
The Necessity of Quiet Zones
In the hustle and bustle of the office environment, having a quiet zone can be a sanctuary for employees needing to focus on complex tasks. Glass partitions can effectively create these zones, providing a peaceful area free from distractions.
Glass Partitions in Quiet Zones
Glass office walls in quiet zones help maintain a sense of connectivity, preventing feelings of isolation. At the same time, they offer a visual signal to others to keep noise levels down, thereby preserving the tranquility of the area.
Enhancing Concentration with Glass Partitions
Using glass partitions to create quiet zones can greatly enhance concentration. With reduced auditory and visual distractions, employees can focus better, leading to increased productivity and efficiency.
Tailoring Zones to Your Business: Custom Solutions for Workspace Divisions
Understanding Your Business Needs
To create effective workspace divisions, it's essential to understand your specific business needs. This includes considering factors like your team size, the nature of work, your company culture, and your brand identity.
Customizing Glass Partitions to Your Business
The beauty of glass office walls lies in their customizability. Whether you need to create individual workstations, collaborative spaces, or quiet zones, glass partitions can be tailored to your requirements. They can be customized in terms of size, transparency, and design, allowing you to create a workspace that truly reflects your business.
Achieving Business Goals with Glass Partitions
By tailoring workspace divisions to your business, you can help achieve various business goals. This includes enhancing productivity, fostering collaboration, reinforcing your brand identity, and creating a positive work environment. With glass partitions, you can transform your workspace into a dynamic, efficient, and visually appealing environment that motivates and inspires your team.
Conclusion
Glass partition walls offer a versatile and aesthetically pleasing solution to create distinct zones within an office. By understanding your specific business needs, you can leverage their flexibility and adaptability to design a workspace that enhances productivity, encourages collaboration, and reflects your company's identity. With their modern and timeless appeal, glass office walls can truly transform your office into a dynamic, efficient, and inspiring workspace.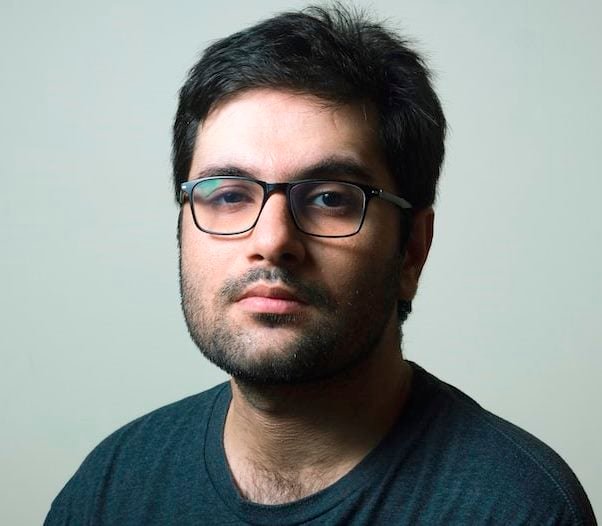 Barry Lachey is a Professional Editor at Zobuz. Previously He has also worked for Moxly Sports and Network Resources "Joe Joe." he is a graduate of the Kings College at the University of Thames Valley London. You can reach Barry via email or by phone.