Australia's couture scene is a captivating fusion of artistry and cultural diversity, with renowned fashion destinations like Melbourne and Sydney leading the way. Often hailed as the fashion capital, Melbourne boasts a rich tapestry of couture boutiques and designers that draw inspiration from its vibrant arts scene. On the other hand, Sydney is a hub of innovation, where couture designers blend coastal influences with urban chic to create captivating and unique fashion narratives. And in the world of couture, designer dresses transcend mere clothing; they become powerful expressions of artistry and creativity. These exquisite pieces of fashion are more than just garments; they embody the visions and emotions of designers who pour their hearts and souls into every stitch. So, this article delves into the enchanting realm of designer dresses in Australia, exploring how they go beyond fashion, serving as unique statements of creativity and self-expression.
Crafting Dreams: Designer Dresses in Australia
Australia, known for its vibrant culture and stunning landscapes, has also carved a niche for itself in the realm of fashion. Designer dresses in Australia reflect the country's diverse influences, from its indigenous heritage to its contemporary urban vibe. Talented designers draw inspiration from the beauty of the land and sea, resulting in dresses that capture the essence of this sun-soaked nation.
Embracing Creativity: The Art of Design
Designer dresses aren't just about trends or following the latest fads; they're about embracing the boundless realm of creativity. Designers push the boundaries of traditional silhouettes, experimenting with fabrics, cuts, and embellishments to craft one-of-a-kind dresses. It's an intricate dance between imagination and skill, resulting in pieces that are as breathtaking as they are innovative.
A Symphony of Fabrics and Colours
Every designer dress is a symphony of fabrics and colours harmoniously woven together. From luxurious silks that flow like water to intricate lace that adds a touch of romance, the selection of fabrics is a crucial aspect of the design process. Colours, too, play a pivotal role in evoking emotions and telling stories. Whether it's a vibrant burst of hues or a monochromatic masterpiece, each colour choice speaks volumes about the designer's intent.
From Sketch to Reality: The Design Process
The journey from a mere idea to a tangible designer dress is fascinating. It starts with a sketch—an artist's vision on paper. This blueprint then transforms into reality as designers meticulously select fabrics, finalise cuts, and painstakingly sew each seam. The design process is a labour of love, filled with anticipation and excitement as the dress takes shape, guided by the designer's expertise and imagination.
Beyond Adornment: Dresses With Meaning
Designer dresses are often infused with meaning and symbolism, transforming them into deeply personal statements. Whether it's a homage to cultural heritage, a celebration of femininity, or a commentary on societal issues, these dresses become conduits of emotions, sparking conversations and connections. As such, wearing a designer dress isn't just about donning clothing; it's about embodying a message.
A Legacy of Individuality: The Power of Custom Design
One of the most enchanting aspects of designer dresses lies in their ability to celebrate individuality. Custom design allows individuals to collaborate with designers, creating dresses that resonate with their personalities and stories. These dresses aren't just garments but extensions of the wearers' identities, capturing their essence in every thread and bead.
Collectible Works of Art: Designer Dresses as Investments
Designer dresses often transcend the ephemeral nature of fashion trends, becoming collectable works of art. These dresses hold a place in history, representing moments of creativity and cultural significance. They're cherished heirlooms, passed down through generations, embodying stories that connect the past with the present.
Conclusion
Designer dresses in Australia go beyond being mere pieces of fashion; they're living, breathing works of art. They embody the designer's imagination, the wearer's identity, and the stories that intertwine them. In Australia, the world of designer dresses is a vibrant tapestry of creativity, culture, and craftsmanship. So, the next time you slip into a designer dress, remember that you're not just wearing fabric; you're donning a statement of creativity—a masterpiece that captures the essence of its creator and wearer alike.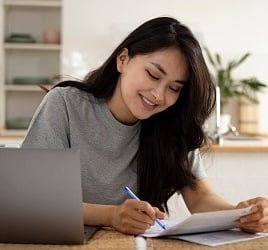 Amanda Byers is a graduate of Columbia, where she played volleyball and annoyed a lot of professors. Now as Zobuz's entertainment and Lifestyle Editor, she enjoys writing about delicious BBQ, outrageous style trends and all things Buzz worthy.