When the heat of summer settles in, the quest for comfort and style becomes a top priority in fashion. Amidst the many choices, the timeless linen skirt emerges as a true champion. Effortlessly blending the realms of elegance and breathability, linen skirts have become a staple in summer wardrobes across the globe.
Table of Contents
The Allure of Linen Fabric
Linen, derived from the fibres of the flax plant, is celebrated for its remarkable qualities that make it a summer favourite. Its natural origin contributes to its exceptional breathability and moisture-wicking abilities, ensuring a cool and comfortable experience even during the hottest days. The fabric's distinct texture adds casual sophistication, rendering it a perfect canvas for various styles.
Embracing Versatility
Linen skirts are a canvas of endless possibilities when it comes to styling. Whether aiming for a relaxed beach look or an elevated evening ensemble, linen skirts effortlessly adapt. Pair a flowy A-line linen skirt with a tucked-in blouse for a laid-back yet polished appearance. On the other hand, a linen wrap skirt can transform into a statement piece when coupled with a knotted tank top.
Exploring Cuts and Silhouettes
The beauty of these skirts lies in their diversity of cuts and silhouettes. Each style brings a unique charm, from asymmetrical hemlines to classic pencil shapes. An airy midi linen skirt speaks of easy-going elegance, while a high-waisted linen maxi skirt exudes an understated grace. These varied designs ensure that every individual can find a skirt that resonates with their style.
The Palette of Colours
Linen skirts offer a plethora of designs and a captivating array of colours. Soft earth tones capture the essence of summer landscapes, while bolder hues add a touch of vibrancy. These colour options allow fashion enthusiasts to curate outfits that mirror their mood and the occasion.
From Sunrise to Sunset: Occasion Flexibility
One of the most enticing qualities is their seamless transition from day to night. A linen skirt can effortlessly accompany you from a leisurely brunch to an evening soirée. Swapping sandals for strappy heels and adding a few statement accessories can elevate your daytime look into a chic ensemble fit for a night out.
Carefree Maintenance
Contrary to popular belief, the wrinkles that occasionally grace linen fabric contribute to its laid-back charm. Embrace the natural texture, or if desired, a gentle press will restore its crisp appearance. This ease of care aligns perfectly with the relaxed spirit of summer.
Sustainability in Style
In an era where sustainable fashion is gaining momentum, linen skirts shine as a responsible choice. Flax, the plant from which linen originates, requires less water and pesticides compared to other fibres. Additionally, linen's durability ensures longevity, reducing the need for frequent replacements. By opting for linen skirts, individuals can align their fashion choices with their environmental values.
Conclusion
As summer unfolds its warm embrace, the versatility and elegance of linen skirts come to the forefront of fashion consciousness. From its breathable fabric to its myriad of styles and colours, the linen skirt offers an ode to comfort and aesthetics. Whether gracing a beachside gathering or a sophisticated evening event, the linen skirt remains a steadfast companion, adapting to every occasion with grace. Explore the world of linen skirts and embark on a journey where style meets ease in a timeless embrace of fashion.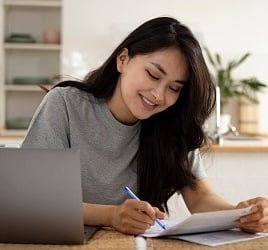 Amanda Byers is a graduate of Columbia, where she played volleyball and annoyed a lot of professors. Now as Zobuz's entertainment and Lifestyle Editor, she enjoys writing about delicious BBQ, outrageous style trends and all things Buzz worthy.