In the dynamic world of fitness, where goals are as diverse as the individuals striving to achieve them, gym supplements have emerged as a crucial ally. These unassuming allies have recently gained traction for their role in optimizing workout routines and enhancing overall performance. As fitness enthusiasts embark on their wellness quests, integrating the right gym supplement has the potential to pave the way for accelerated progress. Here, you delve into performance-boosting supplements, uncovering the science, benefits, and considerations of their incorporation.
Table of Contents
The Science Behind the Momentum
Advancements in nutritional science have underscored the significance of supplements in elevating workout experiences. While a balanced diet forms the bedrock of any fitness journey, certain vitamins, minerals, and compounds are challenging to obtain solely through food sources. Gym supplements bridge these nutritional gaps by delivering essential elements facilitating muscle recovery, energy synthesis, and well-being.
Targeted Nutritional Support
Supplements serve as precision tools in addressing specific fitness goals. Whether it's building lean muscle mass, enhancing endurance, or supporting recovery, many supplements exist designed to align with distinct objectives. Creatine, for instance, has garnered attention for its role in promoting explosive strength and power during high-intensity exercises. On the other hand, branched-chain amino acids (BCAAs) have gained popularity due to their potential in reducing exercise-induced muscle damage and improving post-workout recovery.
Amplifying Endurance: A Roadmap
Endurance, a cornerstone of fitness, often necessitates an extra push to reach peak performance levels. This is where pre-workout supplements enter the scene, strategically formulated to elevate energy levels, focus, and overall endurance. By leveraging ingredients like caffeine, beta-alanine, and nitric oxide precursors, these supplements prime the body for sustained efforts, helping individuals push beyond their limits.
The Recovery Advantage
Intense workouts, while essential for progress, can subject the body to stress and micro-tears in muscles. Optimal recovery is key to harnessing the gains from these efforts. Post-workout supplements, often featuring a blend of protein and carbohydrates, aid in replenishing glycogen stores and initiating the repair of muscle fibres. This accelerates recovery, ensuring individuals are ready to tackle their next session with renewed vigour.
Navigating the Landscape: Considerations
While the allure of gym supplements is undeniable, an informed approach is essential. Consult a healthcare professional or nutritionist before integrating new supplements into a routine. Furthermore, understanding the ingredients and their potential interactions is paramount to avoiding adverse effects.
The Holistic Approach
Supplements, though beneficial, are most effective when integrated into a holistic wellness regimen. A foundation of proper nutrition, hydration, sleep, and consistent training forms the canvas upon which supplements work their magic. Instead of relying solely on supplements, they should complement a well-rounded lifestyle prioritising overall health.
A Personalized Trajectory
Each individual's fitness journey is a unique tapestry woven with goals, preferences, and capabilities. As such, the efficacy of the gym supplement can vary from person to person. Experimentation and observation are pivotal in identifying the supplements that align best with one's body and objectives. Patience is key as the body adapts and responds to these supplementary inclusions.
A Future of Potential
The landscape of gym supplements continues to evolve, driven by research and innovation. As scientific understanding deepens, the potential for designing supplements that are even more tailored to individual needs becomes increasingly promising. This opens doors to a future where fitness enthusiasts can truly optimise their journeys, harnessing the power of supplements in unprecedented ways.
In conclusion, integrating performance-boosting supplements into fitness journeys has ushered in a new era of optimised training and progress. With a foundation rooted in science and innovation, these supplements are valuable tools for pursuing fitness goals. However, their potential is maximised with a comprehensive well-being approach. As the fitness landscape continues to evolve, the narrative of supplements unfolds, promising exciting advancements and personalised possibilities for every enthusiast willing to explore their potential.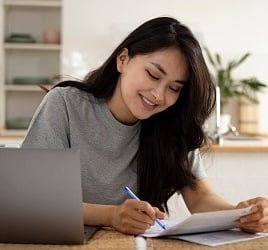 Amanda Byers is a graduate of Columbia, where she played volleyball and annoyed a lot of professors. Now as Zobuz's entertainment and Lifestyle Editor, she enjoys writing about delicious BBQ, outrageous style trends and all things Buzz worthy.