Are you an aquarium enthusiast? Are you looking to build a beautiful home aquarium full of colorful marbled fish?
If so, then you're in the right place. Below, we will explore some colorful saltwater aquarium fish that you must include. We'll cover both fish for beginners and intermediate aquarium enthusiasts.
Let's get started!
Table of Contents
Vibrant Clownfish Varieties
When it comes to adding a burst of color to your aquarium, you can't go wrong with vibrant clownfish! These friendly fish are famous for their dazzling hues and playful personalities. From the classic orange clownfish to the Ocellaris or Tomato Clown, you have a rainbow of options to choose from.
Clownfish are perfect for both beginners and experienced aquarium enthusiasts. They're easy to care for and get along well with other fish.
Just make sure to provide them with a comfy home filled with plenty of hiding spots and some sea anemones to host in. With their vibrant colors, they are a surefire way to make your aquarium pop with personality.
Dazzling Tang Species
Ready to add a touch of the dazzling ocean to your beautiful aquarium? Tang fish are the way to go!
These beautiful swimmers come in a range of eye-catching colors and shapes. You've got the vibrant Yellow Tang, the powder blue beauty of the Powder Blue Tang, and even the striking Sohal Tang with its bold stripes.
Tang fish are generally peaceful and easygoing. This makes them great tank companions.
Just be sure to give them plenty of room to swim and some yummy veggies to munch on. With their vibrant looks and gentle personalities, they are sure to turn your aquarium into an underwater masterpiece.
Exquisite Angelfish Selection
Looking for a touch of elegance in your saltwater aquarium? Enter angelfish, the true royalty of the underwater realm!
These graceful fish come in a stunning array of colors and patterns. You can choose from the regal Emperor Angelfish with its electric blue and yellow attire. You can also go with the striking Flame Angelfish or the majestic Queen Angelfish.
Angelfish have a serene demeanor and captivating appearance. They adapt well to aquarium life but thrive in spacious tanks with hiding spots.
Feed them a balanced diet, and you'll get rewarded with their enchanting beauty. With their exquisite looks and tranquil disposition, they are a timeless choice for your aquarium.
Mesmerizing Goby Options
Gobies may be small, but they pack a big punch when it comes to charm. These tiny fish, often less than 4 inches long, are like the gems of your saltwater aquarium. With colors ranging from neon blues to sandy browns, they bring a touch of magic to your tank.
Gobies are the chill buddies of your aquatic gang, known for their peaceful vibes. They love to hide in little burrows and keep an eye out for any trouble.
Feed a Goby tiny bites and maintain good water quality, and you're in for a mesmerizing show. Whether it's the vibrant Neon Goby or the camouflaged Watchman Goby, these little guys add a world of wonder to your underwater haven.
Striking Wrasse Choices
Wrasse fish bring the 'wow' factor to your saltwater tank. With their bright colors and active personalities, they're like the lively dancers of the underwater world. Choose from species like the Six-Line Wrasse, Flasher Wrasse, or the Cleaner Wrasse.
These fish are great team players, fitting well with other tank mates. Just give them hiding spots and a varied diet, and they'll shine. Wrasse fish keep your tank free of pesky parasites, making them real superheroes.
Their vibrant colors and lively behavior create an aquatic carnival that'll keep you entertained for hours. If you want a lively and colorful crew in your aquarium, wrasse fish are the way to go.
Beautiful Butterflyfish Picks
Butterflyfish are like living art in your tank. They come in stunning colors and patterns.
Check out the Copperband, Threadfin, or Longnose Butterflyfish. They're calm and perfect for peaceful tanks. Just give them room to swim and a good diet, including coral polyps if they like.
With their beautiful appearance and grace, they can transform your tank into a captivating gallery. If you want to add a touch of elegance to your aquarium, these types of fish are a fantastic choice. They'll turn your tank into a mesmerizing underwater masterpiece that you'll adore.
Eye-Catching Dottybacks
Dottybacks are small, but they pack a big charm. They have vibrant colors and fun personalities. Some cool options include the Orchid Dottyback, Diadem Dottyback, or Royal Dottyback.
Dottybacks are easy to handle and play well with others. Give them hiding spots and tasty meals. They're like little watchmen in your tank, keeping it safe and tidy.
With their bright colors and lively behavior, dottybacks bring a dash of excitement to your aquarium. If you want some small, colorful, and lively pals, dottybacks are a fantastic choice. They'll add a pop of fun and color to your aquatic haven.
Captivating Chromis Variations
Chromis fish are the charm you need in your saltwater tank. They come in a bunch of captivating colors. You've got the Blue Chromis, Green Chromis, and even the dazzling Jewel Chromis.
Chromis fish are easy to care for and super friendly. They like to swim together in groups, so make sure you have plenty of space for them. Feed them some quality fish food, and they'll thrive.
With their eye-catching colors and social nature, Chromis fish bring joy to your tank. If you're after a lively and colorful crew for your aquarium, Chromis variations are an excellent choice. They'll make your aquatic world even more captivating and vibrant.
Find the Best Colorful Saltwater Aquarium Fish Today
Choosing the right fish for your aquarium can be overwhelming. But you can find the best colorful saltwater aquarium fish when you do your research and consult a trusted local fish vendor.
The key is to understand your tank setup and select species that are compatible and need similar care and tank conditions. Start your search today and enjoy the beauty of the sea in your home aquarium.
Looking for more helpful articles on? If so, search our site for more posts!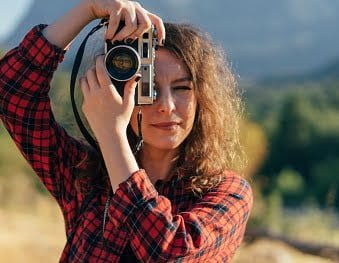 Andrea Parker is a reporter for Zobuz. She previously worked at Huffington Post and Vanity Fair. Andrea is based in NYC and covers issues affecting her city. In addition to her severe coffee addiction, she's a Netflix enthusiast, a red wine drinker, and a voracious reader.