If you were to review some of the work manuals used by industrial facilities today, you would most certainly find the need to include safety data sheets (SDSs) documents.
These data sheets are essential documents that provide information about the hazards of chemicals and how to handle them safely.
So what is an SDS, and more importantly, by law who is responsible for providing safety data sheets?
To get the answers to these questions, read below.
Table of Contents
Manufacturers and Importers
Manufacturers must prepare SDSs in accordance with the criteria and content detailed in the OSHA HazCom Standard. In addition, the manufacturer or importer must make sure the SDS is readily available to employees so they can access information about the chemicals they may be exposed to during normal operations. An SDS must be updated whenever any new data becomes available indicating a change in hazards associated with the product.
Distributors
Distributors must provide the SDSs so that those at risk can properly understand the risks associated with the chemicals. This helps them know how to protect both themselves and those around them.
They should receive SDSs from the manufacturers or importers and pass them along to their customers. Mostly, a safety data sheet available online is downloadable and printable. This includes retailers or end-users.
Distributors are providing an extra layer of protection and ensuring that customers are aware of potential risks before handling the chemicals. This is achieved by understanding the risks associated with the chemicals.
Employers and Facility Owners
By having a safety data sheet, employers and facility owners can ensure that their employees are working in a safe environment. The purpose of a safety data sheet or a material safety data sheet in those is to list the hazards of the chemicals used in the facility. It describes the appropriate safety measures taken to prevent harm or injury.
Depending on the chemical, these hazards can cause:
skin and eye irritations
allergies
cancer
other health risks
The safety data sheet must be kept up-to-date with the most recent version of the chemical and must be readily available for employees in the event of an accident or injury. By providing safety data sheets, employers and facility owners can make sure they are fulfilling their legal responsibilities and protecting the health and safety of their employees.
Regulatory Authorities
Regulatory authorities are responsible for ensuring the safety of workers and the public. The SDS outlines information related to the properties of hazardous chemicals and associated hazards, including the:
chemical's external hazards
health risks
precautions
All of which are useful to ensure safety. Regulatory authorities are responsible for providing SDSs as a legal requirement for:
safe handling
transportation
storage
By providing SDSs, regulatory authorities help to ensure that hazardous chemicals are handled safely. They help make sure that workers and the public are protected from potentially harmful chemicals.
So, By Law Who Is Responsible for Providing Safety Data Sheets?
If you have been wondering this same question "by law who is responsible for providing safety data sheets", we hope you got your answers. Understanding the responsibility for providing safety data sheets SDSs is a shared responsibility.
Companies must be aware of their legal obligations. Thus, ensure that all SDSs are up-to-date and accessible. Organizations should be prepared to take proactive steps to adhere to these laws and protect their employees.
Consulting an expert to ensure compliance is highly recommended. Visit our blog if you want to find more helpful articles.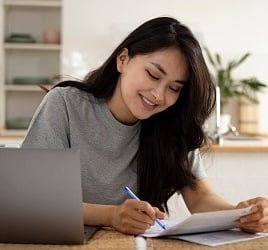 Amanda Byers is a graduate of Columbia, where she played volleyball and annoyed a lot of professors. Now as Zobuz's entertainment and Lifestyle Editor, she enjoys writing about delicious BBQ, outrageous style trends and all things Buzz worthy.