Women with HER2-positive breast cancer may get a combination of chemo and targeted therapy. This includes neoadjuvant chemotherapy before surgery and adjuvant therapy with HER2-directed medications afterward. The HER2 gene creates proteins that help control breast cell growth and repair. But when these proteins overexpress (grow too much), it causes uncontrollable tumor growth.
Managing Stress
Managing stress is an integral part of breast cancer treatment and recovery. Stress promotes cancer growth, so reducing or eliminating stress as much as possible can improve the chances for a successful outcome to a HER2-positive breast cancer diagnosis. Researchers are learning more about what causes HER2-positive tumors and how to treat them. They have also discovered that different people respond to stress differently. While genetics play a role in some cases, many things can cause HER2-positive cancer, such as lifestyle and environment. Treatment for HER2-positive cancers often includes a combination of medication and surgery. The first step is frequently a biopsy to test a small amount of tissue for cancer cells. Patients may be referred to an oncologist or other specialists for further testing and evaluation, depending on the results. Many cancer centers have mental health professionals on staff to help patients cope with a cancer diagnosis and treatment. It is also helpful to talk with a trusted friend or family member. Often, these individuals can provide a unique perspective on the situation that is not always available to a patient's healthcare team. Alternatively, some patients find comfort in joining a support group. This may be in person or online, allowing them to meet others facing similar situations.
Managing Pain
Pain is a signal that the nervous system sends when something is wrong. It can range from a sharp stab to a dull ache. It can be in one part of the body, or it may be widespread. Pain can be caused by injury or illness and can also be a cancer symptom. Pain is often caused by cancer treatment, and it can be hard to control. Getting diagnosed with breast cancer is terrifying. But learning more about your diagnosis and what you can do to manage the side effects can help. Many people with HER2-positive breast cancer benefit from taking targeted therapy drugs. These drugs target the HER2 protein and block it from helping cancer cells grow. These treatments can improve your outlook and help you feel better. Your doctor will do a physical exam and ask about your family history to diagnose breast cancer. Then they'll take a sample of the breast tissue to test for cancer and the presence of HER2. HER2-positive breast cancers are more likely to grow and spread to other body parts than other types of breast cancer. It can also be harder to treat HER2-positive breast cancers than other kinds. The good news is that advances in treatments for HER2-positive breast cancer have improved outcomes.
Managing Depression
A breast cancer diagnosis can be depressing. It can make you lose interest in activities that you once enjoyed. Your friends and family may notice you aren't as social or active. They might encourage you to start doing something you love again. Finding a rewarding hobby, like drawing, knitting, or playing baseball cards, is essential. Try to do it every day. Focus on the positive aspects of your life—you might be surprised by how much happier you feel when you see the list of achievements you've made. Depression makes you think pessimistically about yourself and your future. These negative thoughts are often called cognitive distortions and can be difficult to break. Trying to challenge them, even if you're not sure they're true, can be helpful. When a person has HER2-positive breast cancer, doctors can give her powerful drugs to help prevent the tumor from growing and spreading. These are usually given before surgery and other cancer treatments, such as radiation and chemotherapy. HER2-positive cancers are more likely to return, so people with them must be closely monitored after treatment. Some people can go into remission, but this depends on many factors, including the early diagnosis and cancer stage. Many women with HER2-positive breast cancer will get neoadjuvant therapy and additional (adjuvant) treatment with HER2-directed medications.
Managing Anxiety
Anxiety and stress are part of life for most people, but they can become more significant problems if not controlled. A healthy diet and adequate sleep are essential for managing anxiety. Also, exercising regularly helps because it reduces stress hormones and promotes relaxation. If you can't find ways to manage your anxiety at home, consider seeing a mental health professional for therapy. Many mental health professionals specialize in challenges like anxiety, and they can help you work through your concerns and develop long-term strategies. A therapist can also teach you techniques to manage your symptoms, such as meditation or behavioral therapy. If you're comfortable, you can work with a therapist online, which is convenient and anonymous.
Another tool to help manage your anxiety is de-escalating a situation that triggers it. This might mean starting with more leisurely activities, such as socializing with a small group of friends. You can gradually work up to more challenging situations as you get comfortable. Seeking support from family and friends is helpful for many people, as they can offer a different perspective on your concerns. Some people also benefit from joining a support group, which connects them with others dealing with similar issues. These groups are found online through hospitals, cancer centers, and community organizations.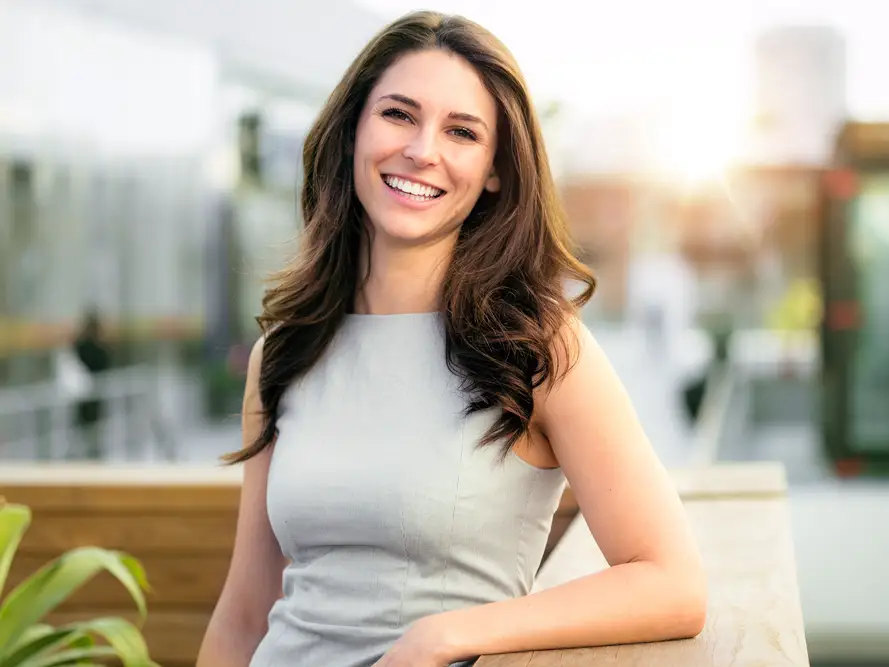 Rachel Dixon works on Business, travel and features blogs at Daily Mid Time and Zobuz. She has passionate for travelling and cooking. Spending time with family as well as on internet to enhance her capabilities for well orientated content creation and blog writing.