When it comes to sprucing up your backyard, unique garden statues can be the perfect addition to add charm, personality, and a touch of artistry. These sculptures not only enhance the visual appeal of your outdoor space but also serve as conversation starters.
Whether you're looking for rustic, unique pieces for the garden or want some sentimental pieces, there are tons of garden statues out there waiting to be purchased. You can even cast your own if you have a potter's wheel and clay. That said, you can also find plenty of beautiful statues if you search online or hit the flea market.
Take a look at these unique garden statues and get inspired for moving forward with your backyard plans. Read on!
Table of Contents
1. The Enigmatic Mermaid
Imagine a mysterious mermaid lounging gracefully near your garden pond or fountain. This is exquisitely beautiful in bronze material that allure and mystique mythical creatures.
The mermaid's flowing hair, delicate scales, and enigmatic smile will mesmerize anyone who beholds her. Also, there are different bronze designs of mermaids to choose from.
You can also find these bronze sculptures and place them strategically near a fountain or amidst a flower bed to create a captivating display.
2. The Playful Gnome
For those seeking a touch of whimsy and charm, a playful gnome statue is a delightful choice. These jovial little creatures are known to bring good luck and protect gardens from mischievous spirits.
With their rosy cheeks and mischievous grins, gnomes add a sense of joy and lightheartedness to any outdoor setting. Whether hidden among your plants or peeking out from behind a tree, a gnome statue is sure to delight both children and adults alike.
3. The Majestic Peacock
If you desire a garden decor that exudes regal splendor, a peacock sculpture is an ideal choice. These magnificent birds symbolize beauty and immortality, and their stunning feather displays are mesmerizing.
Placing one will add a touch of elegance and grandeur, transforming your backyard makeover into a captivating paradise. The intricate details of the peacock's feathers and proud stance make it a mesmerizing centerpiece for any garden space.
4. The Timeless Greek God
For those who appreciate classical art, a unique garden decor inspired by Greek mythology can be a captivating addition. Whether it's the powerful Zeus or the graceful Aphrodite, these statues embody timeless beauty and strength.
The artistry and craftsmanship of these sculptures bring a sense of history and culture to your garden, making it an enchanting place to unwind and reflect on the marvels of ancient civilizations.
5. The Whimsical Fairy
For a touch of magic and enchantment, a fairy garden statue is a delightful choice. These ethereal beings add a sense of wonder and fantasy to your outdoor space.
You can position the fairy statue in a nook among your flowers or create a dedicated fairy garden with miniature furniture and whimsical accessories. Embracing the folklore of fairies will lend an air of mystery and charm to your backyard, making it a magical retreat.
Discover Unique Garden Statues Today
In conclusion, unique garden statues are a great way to create an oasis in the backyard. With five unique options to choose from, you can instantly transform your outdoor space into an inviting, entertaining area.
Whether you're looking for whimsy, serenity, or an interesting talking piece for when entertaining guests, buy now to transform your garden with a unique and exciting landscape today!
For more great articles like this, check out the rest of our blog.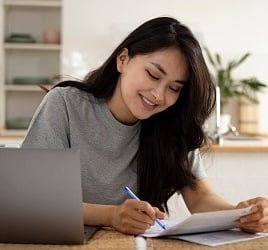 Amanda Byers is a graduate of Columbia, where she played volleyball and annoyed a lot of professors. Now as Zobuz's entertainment and Lifestyle Editor, she enjoys writing about delicious BBQ, outrageous style trends and all things Buzz worthy.