Understanding oneself is the foundation of personal growth and success. One powerful tool for self-discovery is the Big 5 Personality Types Test. This widely accepted psychological model can help you better comprehend your unique personality traits, pinpointing your strengths and areas for improvement.
By taking the Big 5 Personality Test, you can gain insights that will empower you to make more informed decisions, cultivate healthier relationships, and pursue a career that aligns with your inherent tendencies.
Let's delve into the myriad benefits of taking this enlightening test.
Table of Contents
Improve Your Habits
The Big 5 Personality Types Test can facilitate the development of constructive habits by revealing your predispositions. Recognizing this trait encourages the cultivation and reinforcement of habits that align with it, such as meticulous planning or punctual appointments.
Conversely, if you score low in this area, you may strive to develop better organization and time-management habits. In such ways, understanding your personality traits allows for a targeted approach to habit improvement, enhancing personal productivity and satisfaction.
Helps with Intrapersonal and Interpersonal Relationships
The Big 5 Personality Types Test not only enlightens you about your own behavior but also enhances interpersonal relationships. By understanding your personality type, you can gain insights into how you relate to others and why you react in certain ways in various situations. For example, a high score in extraversion indicates that you draw energy from social interactions, while a low score may mean you need time alone to recharge.
Such awareness can help you communicate your needs more effectively to others. Similarly, understanding others' personality types can lead to more empathetic interactions, as you will better comprehend their feelings, motivations, and behaviors. This increased awareness can foster more harmonious and meaningful relationships in both personal and professional arenas.
Openness
Openness, as one of the key dimensions in the Big 5 Personality Types Test, speaks volumes about an individual's receptivity to new experiences and ideas. If you score high on openness, it suggests that you're intellectually curious, creative, and appreciative of arts and imaginative scenarios. You're likely to be adventurous and open-minded, embracing change instead of avoiding it.
On the other hand, scoring low could mean that you prefer familiarity and routines, valuing more conventional and traditional approaches. It can also encourage you to broaden your perspectives if your openness score is low, fostering a more adaptive approach to life's ever-changing circumstances.
Conscientiousness
It refers to an individual's level of organization, dependability, and discipline. Those scoring high in conscientiousness are typically careful, meticulous, and responsible, often known for completing tasks in a timely and efficient manner. They have a strong sense of duty and tend to be diligent planners.
On the other hand, individuals who score lower on conscientiousness might prefer a more spontaneous and flexible approach to life, valuing freedom and adaptability over strict schedules or plans. Regardless of where you fall on this spectrum, understanding your conscientiousness level can help you leverage your natural tendencies to achieve your goals more effectively and harmoniously.
Extroversion
Extroversion, another dimension of the Personality Types Test, assesses the extent to which an individual is outgoing, sociable, and energized by interacting with others. High scorers typically enjoy being in the company of others, participating in social gatherings and are often seen as talkative and assertive.
Conversely, those who score low on extroversion, often labeled as introverts, usually prefer solitary activities and require quiet time to recharge after social interactions. Understanding your extroversion score can significantly inform your social habits, career choices, and methods of relaxation, allowing you to align your life more closely with your inherent energy patterns.
Agreeableness
Agreeableness, the next facet of the Personality Types Test, measures an individual's propensity for compassion, cooperation, and social harmony. A high agreeableness score indicates that you value interpersonal relationships, are empathetic, and are likely to go out of your way to help others. You're inclined to be trusting, kind, and altruistic, often leading to positive and strong social connections.
Conversely, if you score low on agreeableness, you may be more analytical and competitive in your interactions and less influenced by others' feelings. Whether you score high or low, understanding your agreeableness level can ensure a more effective way of interacting with others, being assertive, or expressing empathy, allowing you to navigate social situations with more confidence and authenticity.
Neuroticism
Neuroticism, the final dimension of the Big 5 Personality Types Test, gauges an individual's emotional stability and general temper. If you score high in neuroticism, you might be more susceptible to feelings of anxiety, moodiness, or depression, tending to perceive common situations as threatening or minor frustrations as hopelessly difficult.
On the flip side, individuals who score low on neuroticism are typically more emotionally stable, dealing with stress in a more composed and resilient manner. These individuals are generally calm, even-tempered, and less likely to feel upset or agitated under pressure.
You'll Understand Yourself
This serves as a mirror, reflecting your inherent traits and providing a detailed self-portrait that can foster self-understanding. By identifying your distinct personality characteristics, this test facilitates the exploration of your core values, passions, motivations, and behavioral tendencies.
This increased self-awareness can empower you to live more authentically, align your actions with your innate dispositions, and make choices that truly resonate with who you are. In essence, by taking the Big 5 Personality Test, you're embarking on a journey of self-discovery that can lead to personal growth, self-acceptance, and, ultimately, a more fulfilling life.
Helps You Choose What to Study
The test can also play a significant role in academic decision-making, helping you choose what to study. By illuminating your natural inclinations and strengths, this test can guide you toward fields of study that align with your personality traits.
Conversely, a high score in conscientiousness might suggest you excel in structured, detail-oriented fields like mathematics or engineering. Understanding these aspects of your personality can ensure you choose a course of study that not only interests you but also leverages your inherent strengths and tendencies, leading to a more satisfying and successful academic experience.
Helps with Choosing a Career
The Big 5 Personality Types Test can be a valuable tool in career decision-making, guiding you towards professions that best align with your personality traits. For instance, if you score high in extroversion, you might find fulfillment in careers that involve frequent social interaction and teamwork, such as sales, public relations, or teaching.
Alternatively, if you score high in agreeableness, careers that require empathy and cooperation, like social work or counseling, maybe a good fit. By better understanding your personality traits, you can choose a career that not only satisfies you but also allows you to utilize your natural tendencies to their fullest potential, thereby fostering professional satisfaction and success.
Improves Your Management Skills
The Big 5 Personality Types Test can significantly enhance your management skills. By providing insights into your leadership style, the test can help you understand how best to motivate your team, delegate tasks, and communicate effectively. For instance, a high score in extroversion might suggest you're a charismatic leader who energizes the team with your outgoing nature.
Conversely, a high score in agreeableness might mean you lead with empathy, prioritizing harmony and cooperation in the team. Furthermore, understanding the personality traits of your team members can also enable you to manage them more effectively.
Makes You Empathetic
The Big 5 Personality Types Test not only illuminates your inherent personality traits but also equips you with effective coping mechanisms and fosters empathy. Scoring high on neuroticism might indicate a heightened sensitivity to stress; understanding this can allow you to devise coping strategies tailored to your specific reactions to stress.
Additionally, understanding your own emotional responses can make you more empathetic towards others. Comprehending that people's reactions are largely influenced by their inherent traits can foster patience and understanding, enhancing your ability to connect with them on a deeper level. In this way, the Big 5 Personality Types Test can play a pivotal role in promoting psychological resilience and empathy.
You'll Gain Insight into Your Mental Health
Understanding your personality traits through the Big 5 Personality Types Test can provide profound insights into your mental health. It can help identify potential vulnerabilities or strengths in your emotional well-being.
For example, individuals scoring high in neuroticism might be more prone to stress and emotional instability, which could suggest a higher susceptibility to mental health disorders like anxiety or depression.
This self-awareness can be instrumental in proactively managing your mental health, helping you to recognize when you might need to seek support or implement self-care strategies. It's a tool that fosters self-understanding, guiding you toward a healthier, more balanced state of mind.
To know more about your personality, consider taking an online DISC certification.
Learn More About The Big 5 Personality Types Test
In conclusion, the Big 5 Personality Types Test serves as a highly enlightening tool, offering valuable insights into our individual characteristics, tendencies, and behavioral patterns. By providing a comprehensive understanding of ourselves, it equips us to make informed decisions about our personal and professional lives, manage stress more effectively, and cultivate healthier relationships.
Moreover, the test fosters a sense of empathy and understanding towards others, enhancing our social interactions and collaborations. It's not just a window into our inherent traits but a roadmap guiding us towards personal growth, success, and mental well-being.
Did you find this article helpful? Check out the rest of our blog for more!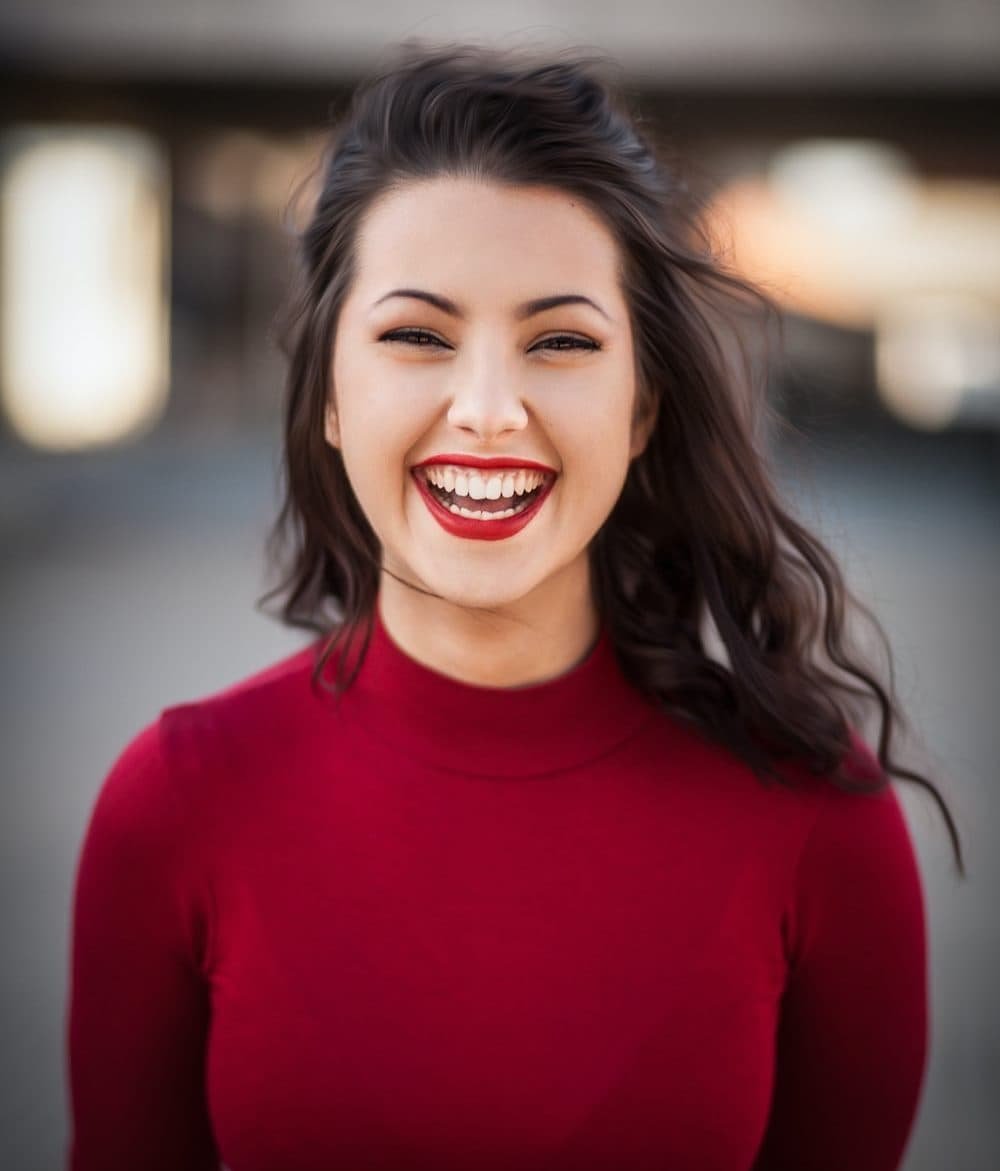 Veronica Baxter is a writer, blogger, and legal assistant operating out of the greater Philadelphia area.