Aloha! If there's one undeniable thing, Maui is a paradise unlike any other, especially for couples seeking a romantic getaway. Maui, the second-largest Hawaiian island, offers many experiences, attractions, and romantic Maui activities that will make your tropical escape together unforgettable.
To simplify your planning process, here's our curated list of the 20 best things to do in Maui for couples.
1. Sunrise Over Haleakala Crater
Start your trip with a stunning sunrise at Haleakala Crater, one of nature's most amazing sights. A peaceful silence fills the area as the first rays of light break through the darkness. There is a light breeze that smells like fresh morning dew, and the air is crisp.
Over time, the sky becomes a mesmerizing painting, with bright red, orange, and pink colors painting the horizon. The show is like nature is putting on a spectacular show just for you right in front of your eyes.
2. Road to Hana
The road to Hana is a unique adventure beyond just getting there; it's a magical journey full of amazing sights and experiences. As you drive along this scenic route, you'll be surrounded by tall trees and bright foliage, creating a tapestry of lush greenery.
The air is filled with the music of waterfalls, their whispers blending with the sounds of nature. You'll find hidden gems and beautiful places along the way that will beckon you to stop and explore the amazing trails that lead to breathtaking views.
3. Lahaina Historic District
Take your time and stroll through the Lahaina Historic District. This charming beach town is full of history, just waiting to be found. Enjoy the magical atmosphere as you walk along the cobblestone streets lined with cute shops, art galleries, and interesting museums.
Enjoy the well-kept historic sites that take you back in time and clearly show the island's colorful past. Each step from the famous Banyan Tree Court to the Lahaina Prison tells a different part of this amazing place's story.
4. Sunset at Hanalei Bay
You can see a stunning sunset at Hanalei Bay on Hawaii's beautiful island of Kauai. Hanalei Bay is often called one of the most beautiful beaches in the world. It has perfect golden sand, turquoise water as clear as glass, and lush green mountains in the background.
The sky turns even more beautiful as the sun slowly goes below the horizon, casting bright orange, pink, and purple hues across it. The soft sound of the waves hitting the shore creates a peaceful atmosphere perfect for a romantic evening with your partner.
5. Snorkeling in Molokini Crater
On an exciting snorkeling tour, you can explore the beautiful underwater paradise of Molokini Crater and start an amazing adventure. You can fully immerse yourself in the clear water and be amazed by the beautiful coral reefs full of different kinds of underwater life. Watch the beautiful dance of tropical fish, try to spot sea turtles as they glide through the water, and be amazed by the complex ecosystems in this amazing underwater world.
6. Hike to Waimoku Falls
In Haleakala National Park, you can start a beautiful hike to the amazing Waimoku Falls. As you walk along the beautiful trail, you'll be surrounded by the peaceful beauty of tall bamboo forests. As you walk, sunlight will filter through the thick plants, creating a mesmerizing play of light and shadow.
As you walk toward the beautiful 400-foot waterfall, the sounds of nature will make you feel calm and relaxed. Get ready to be amazed by Waimoku Falls' sheer power and grandeur as it cascades down the lush cliffside in a show that will take your breath away.
7. Surfing Lessons in Waikiki
You can learn how to surf with a professional in Waikiki, which is a famous beach destination known all over the world. Feel the rush as you ride the gentle but steady waves that have made this spot a surfers' paradise for new and experienced surfers. Immerse yourself in Waikiki's lively surfing culture and make memories that will last a lifetime while you learn how to surf in this beautiful place.
8. Haleakala Zipline Tour
On a zipline tour in Haleakala, you can feel the exhilarating thrill of flying over a lush tropical landscape. Feel the rush as you fly through the lush valleys and majesty of the canyons, surrounded by this island paradise's beautiful colors and scents.
Take in the breathtaking views as far as the eye can see. They capture the essence of this place's enchantment and make it truly unforgettable.
9. Hawaiian Luau
Attending a luau is a great way to get to know the rich and lively traditional Hawaiian culture. The celebration will take you to the heart of the Pacific paradise. You can eat a wide range of delicious local treats, such as succulent Kalua pig, fresh seafood, and tropical fruits packed with flavor.
As you enjoy the delicious food, be mesmerized by the beautiful performances showing Hawaii's rich history and traditions. These include mesmerizing hula dances, thrilling fire knife shows, and soul-stirring chants. Immerse yourself in the friendly and welcoming spirit of the locals as you join in the fun and learn how to hula dance from skilled teachers.
10. Volcano National Park
Volcano National Park has two of the most active volcanoes in the world, so you can enjoy the area's natural beauty. Hike along the rough trails in the park, past lava fields, and through lush rainforest for a tropical experience you will never forget.
The park's interpretive center is a great place to learn about the area's volcanic history and the plants and animals that live there. Don't miss the amazing view of the glowing crater at night; it's a breathtaking sight that shows how powerful nature is.
When exploring, follow safety rules to ensure you stay safe and have a great time. Volcano National Park is a must-see for couples looking for a unique Hawaiian experience because it offers both learning and fun things to do.
11. Sunset Dinner Cruise
At the end of your magical trip to Hawaii, you can enjoy a dinner cruise at sunset that you will never forget. Feel the soft sway of the boat under your feet and the warm breeze from the island as you start this romantic trip.
Expert mixologists have carefully made exotic tropical cocktails that will tantalize your taste buds with bright flavors. Treat yourself to a delicious dinner made by famous chefs. Savor every bite of the delicious food as the sun starts to go down.
Take in the beautiful scenery as the sky becomes a vibrant work of art, painting a mesmerizing picture above the vast ocean. Orange, pink, and gold colors work well together to make a stunning show that mirrors the beauty of your surroundings. The waves' peaceful atmosphere and soothing sounds make for the perfect setting for a romantic and unforgettable evening.
12. Snorkeling with the Manta Rays
We suggest going on an amazing nighttime snorkeling tour where you can swim with majestic manta rays for an experience you will never forget. These amazing animals, sometimes called "gentle giants of the ocean," glide through the clear water, showing off their graceful moves that will leave you speechless.
It's a magical experience that will leave you amazed and amazed for a long time. For more information on snorkeling conditions and locations, please visit the Maui Snorkel Report.
13. Island Hopping
Take an exciting trip from one beautiful Hawaiian island to the next if you want to add more adventure and exploration to your life. Each island has its unique personality, lively culture, and a wide range of fun things to do.
You'll have an amazing chance to learn more about the state's attractions and stunning natural beauty. You can have unforgettable experiences on all three islands: Kauai has lush rainforests and beautiful waterfalls; Oahu has lively city life and famous beaches; and the Big Island has amazing volcanic landscapes and world-class snorkeling spots.
14. Local Farm Tours
Embark on an educational farm tour to get to know the lively world of Hawaiian farming. Visit several local farms, where knowledgeable guides will teach you about the interesting world of old-fashioned farming methods.
Enjoy tasting a wide range of fresh foods grown with love and care. Do things with your hands, like picking juicy fruits straight from the trees or making your lei out of flower petals that smell wonderful.
15. Cultural Experiences
Attend mesmerizing traditional hula shows, where graceful dancers tell stories through their moves, to become a part of Hawaii's lively and interesting culture. Try making a lei with bright flowers and traditional methods passed down from generation to generation. It will allow your creativity to flow.
The ukulele is the soulful instrument most often associated with Hawaiian music. Play it, and feel the beat of the island's flow through you. Learn about the island's interesting history and traditions, from the Polynesians' old ways of doing things to the unique mix of cultures that make up Hawaii today.
16. Volcano Helicopter Tour
If you want to do something unforgettable, take a thrilling helicopter tour over Hawaii's impressive active volcanoes. Be amazed by the sight of molten lava cascading down a mountain's side, making a fiery show showing how powerful and beautiful nature is.
See the billowing steam vents punctuating the volcanic landscape and sending steam plumes into the sky as you fly over it. Learn about the Earth's amazing forces from a viewpoint different from everyone else's.
17. Whale Watching
From December to April, humpback whales follow a fantastic migration path to Hawaii's warm, clear waters during the winter. These gentle giants come from far away to give birth and nurse their young in the Hawaiian Islands' protected bays and coastal waters.
Join a whale-watching tour to get a feel for the amazing world of these magnificent animals. Watch as they breach, tail slap, and blow water out of their blowholes to amaze yourself with how big they are. Expert guides will give you fascinating information about how humpback whales interact with each other and behave, which will make you appreciate how smart and tough they are.
18. Coffee Plantation Tour
When you're in Hawaii, take an interesting tour of a local plantation to learn all about the delicious coffee grown there. Learn about the complicated art of coffee cultivation from guides who know a lot about developing and harvesting coffee beans.
You can treat your taste buds to a wide range of delicious crafted blends, each with its unique flavor that captures the essence of the island. Don't miss the chance to bring a piece of Hawaii's coffee culture back.
19. Visit a Local Brewery
The craft beer scene in Hawaii is lively and growing quickly. Many local breweries welcome tourists for fun tours and tasty tastings.
Immerse yourself in craft beer by trying a wide range of one-of-a-kind flavors that passionate brewers carefully make. You can learn more about the complicated and artistic process of brewing while also helping the local economy by shopping at these small, independent stores.
20. Sunset Cruise
You can end your perfect day in Hawaii with a relaxing sunset cruise along the beautiful coastline. Feel the soft breeze on your skin as you start this beautiful journey, and listen to the soothing sounds of the ocean waves.
Enjoy refreshing tropical cocktails made with great care by skilled mixologists. Their exotic flavors will make your taste buds dance. Take your time enjoying a delicious dinner made by professional chefs while taking in the stunning views.
These Are the Best Things To Do in Maui for Couples
Maui is a paradise for couples, offering an array of Maui date ideas and experiences that cater to every kind of romance, from stunning beaches and breathtaking hikes to luxurious resorts and delicious dining options. This list of the top 20 best things to do in Maui for couples will ensure a memorable trip.
So pack your bags and book your tickets; it's time to discover paradise on the beautiful island of Maui. Start planning your dream couples getaway and make the most of this ultimate Hawaiian destination. Don't miss the opportunity to create everlasting memories with your loved one.
Please keep browsing our website for more helpful articles!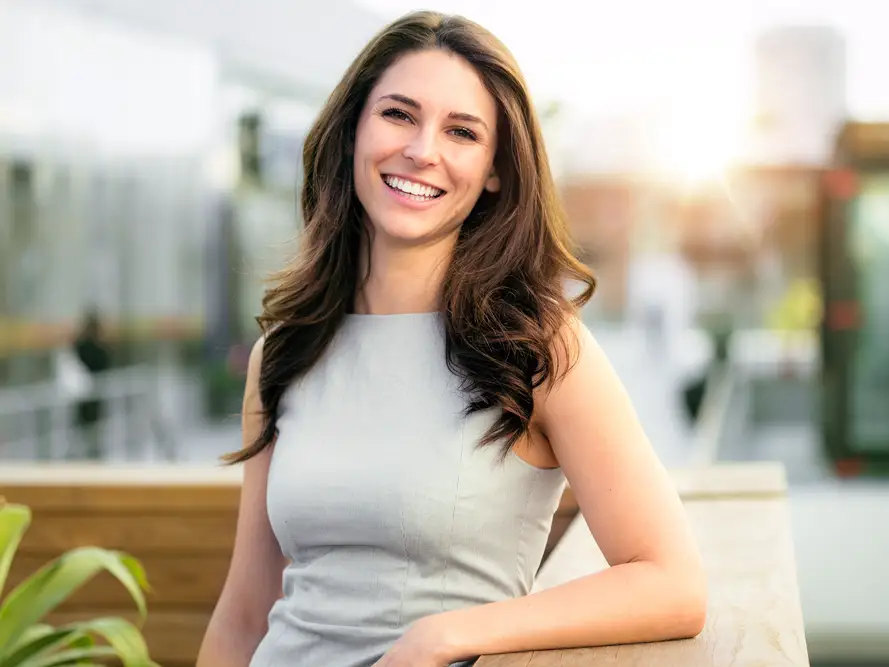 Rachel Dixon works on Business, travel and features blogs at Daily Mid Time and Zobuz. She has passionate for travelling and cooking. Spending time with family as well as on internet to enhance her capabilities for well orientated content creation and blog writing.