Category: Richest Celebrities › Rappers
Net Worth: $250 Million
Date of Birth: Oct 17, 1972 (50 years old)
Place of Birth: Saint Joseph
Gender: Male
Height: 5 ft 8 in (1.73 m)
Profession: Record producer, Actor, Songwriter, Musician, Rapper, Film Producer
Nationality: United States of America
Last Updated: August 7, 2023
---
Table of Contents
How much money does Eminem have now?
American rapper, producer, and actor Eminem has a net worth of $250 million and has sold over 10 million albums worldwide.
Eminem is one of the world's highest-paid performers while he goes on tour. Eminem averages $20 million in annual revenue. When he tours in promotion of an album, he can easily bring in $30–$50 million in a single year. His own albums and those of artists signed to his label, Shady Records, have earned him millions. He made at least $280 million before taxes between 2004 and 2019, and that doesn't even include his peak record sales years. His lifetime earnings probably exceed $420 million at this point.
Eminem has made a significant impact on the music industry, shattering records and creating new standards for rap with his gritty storytelling, sophisticated rhymes, and controversial lyrics.
After the release of his first album, "The Slim Shady LP," in the late '90s, Eminem became an instantaneous worldwide phenomenon. The record, which featured Dr. Dre as a co-producer, won the Grammy for Best Rap record and established Eminem as a musical powerhouse.
In 2000, he released "The Marshall Mathers LP," which quickly became the best-selling solo album in American history. It sold over 1.76 million copies in its first week. The album, which featured the singles "Stan" and "The Real Slim Shady," was nominated for Album of the Year and won the Grammy for Best Rap Album.
Both "The Eminem Show" (2002) and "Encore" (2004), both of which included Eminem, were huge commercial successes and earned him Grammy Awards. Eminem's acting debut was in the semi-autobiographical film "8 Mile," for which he received an Academy Award for Best Original Song for his performance of "Lose Yourself."
After "Relapse" in 2009, he followed it up with "Recovery" in 2010, "The Marshall Mathers LP 2" in 2013, "Revival" in 2017, "Kamikaze" in 2018, and "Music to Be Murdered By" in 2020, which was certified Gold in March of that year.
Major Points
Has racked over 220 million record sales so far
With a career earnings of almost $400 million, he ranks among the top 10 highest-earning musicians of all time.
Earns $10–$20 million in a typical year when not on tour and $50 million+ when performing
There were over 50 million album sales for the first two albums.
The Beginnings
Marshall Bruce Mathers III was born on October 17, 1972, in St. Joseph, Missouri, and he is better known as Eminem. He and his mother were nomads for much of his childhood in Missouri before settling in Warren, Michigan. Marshall Sr. and Deborah "Debbie" Rae Nelson, before they split up, were members of a band called Daddy Warbucks, which played largely at Ramada Inns around the Midwest.
Debbie and Marshall moved frequently after their divorce, spending time largely with relatives in both Michigan and Missouri. Marshall was a social outcast and a frequent target of bullying in school. They moved to a black neighbourhood in Detroit when he was a teenager.
After hearing Reckless – Featuring Ice-T from the "Breakin'" soundtrack, Eminem decided he wanted to be a rapper instead of a comic book artist. Ronnie, his half-brother, gave him the album as a present.
As a teen, he started performing under the rap name "M&M" (anagram of his initials). He left high school at the age of seventeen. He held down a number of odd jobs while also composing music and competing in freestyle rap fights.
Lean and mean
Marshall was able to establish his reputation in the Detroit hip-hop community. He became a member of Bassmint Productions, later rebranded as Soul Intent. While doing minimum pay jobs as a cook and dishwasher, he recorded songs for Mashin' Duck Records and FBT Productions. Web Entertainment, Eminem's record label, issued "Infinite" (his first album) in 1996.
His transformation into the more aggressive and dangerous "Slim Shady" occurred about this period. Through his rap persona Slim Shady, he discussed such taboo topics as drug use, sexual assault, and murder. He recorded "the Slim Shady EP" in the spring of 1997, and it was released by Web Entertainment in the winter of the same year.
Encountering Dr. Dre
As early as March 1998, Eminem was included in the unsigned hype column of The Source magazine. After being booted out of his flat, he headed to Los Angeles for the Rap Olympics. He came in second, but more crucially, one employee at Interscope Records was so impressed with The Slim Shady EP that they gave it to the label's CEO, Jimmy Iovine.
Jimmy Iovine sent the album to Dr. Dre, who was searching for new artists to sign after the founding of his label Aftermath Records. Dre would subsequently say this about his first impression of Eminem's demo:
"I was like, 'Who the fuck is that? and what the fuck is that?'" Never once in my long history in the music business have I been able to uncover a gem on a demo tape or CD.
When Jimmy put on that song, I told him, "Find him. Now."
As soon as Aftermath Entertainment located Eminem, they had him sign a contract to re-record and re-release The Slim Shady EP with Dr. Dre serving as Executive Producer.
The album was an instant hit with both listeners and critics. Eminem won a Grammy for best rap album, and the album was eventually certified four times platinum in the United States.
His subsequent albums were monumental successes. The Marshall Mathers LP was released in May of 2000. More than 21 million copies were sold, making it the best-selling hip-hop album ever. His third album, 2002's The Eminem Show, was even more successful, selling over 27 million copies.
More than 220 million copies of his records have been sold around the world as of this writing. After Pink Floyd, Rihanna, Led Zeppelin, Madonna, Elton John, Michal Jackson, Elvis Presley, and The Beatles, that puts him in eighth place for all-time record sales.
50 Cent and Shady Records
Shady Records, Eminem's sublabel of Aftermath Records, was established in 1999. D12, a group of Detroit rappers that Eminem knew, was the label's first signing.
While filming "8 Mile" in 2002, Eminem met 50 Cent, a New York City underground rapper. Eminem was keen to sign 50 because he had heard several of 50's mixtapes. The label quickly made 50 Cent its first solo artist. Shady Records dropped the 8 Mile soundtrack that same year, and it went on to sell over 11 million copies around the world.
After its release in February 2003, 14 million copies of 50 Cent's self-titled debut album were sold internationally. 50 Cent has sold 30 million albums so far in his career.
Annual Income of Eminem:
Annual Income
2004 $10,000,000
2005 $14,000,000
2006 $16,000,000
2007 $18,000,000
2008 $12,000,000
2009 $14,000,000
2010 $8,000,000
2011 $14,000,000
2012 $15,000,000
2013 $10,000,000
2014 $18,000,000
2015 $31,000,000
2016 $11,000,000
2017 $16,000,000
2018 $23,000,000
2019 $50,000,000
2020 $9,700,000
2021 $28,000,000
Total: $317,700,000
The years 2000–2003, which represent the height of Eminem's record sales, are missing from the table above because they were not tracked at the time. During that time, he performed 88 solo shows as part of the Anger Management Tour and sold over 50 million records.
From record sales, tours, and merchandise, Eminem made at least $100 million during those years. As of this writing, his career earnings amount to a conservative $417.7 million.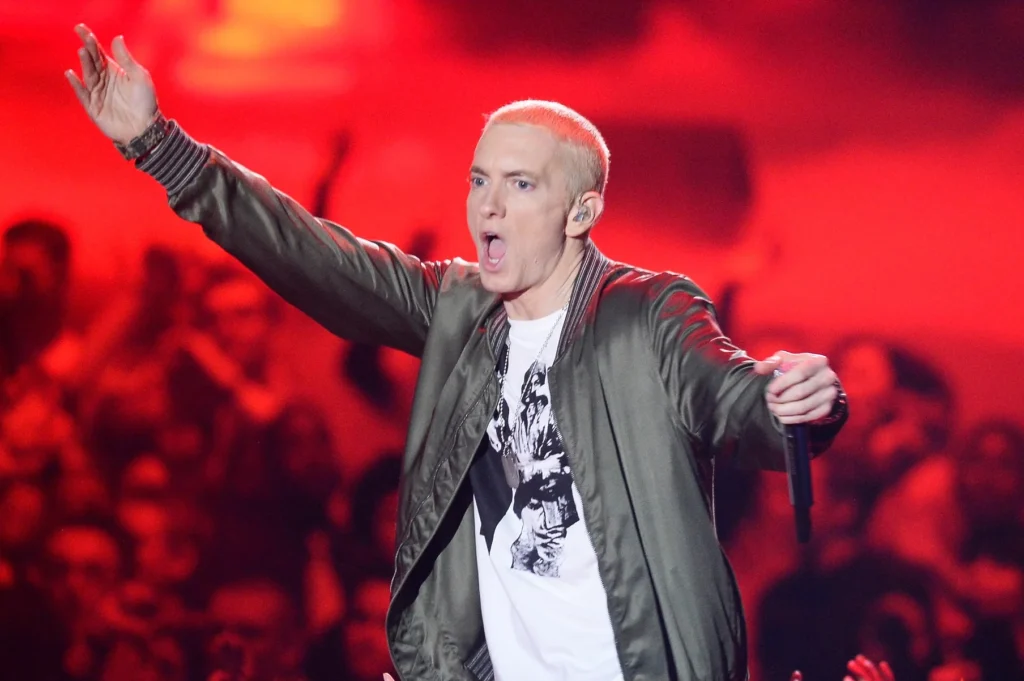 Accomplishments and Honours
To date, Eminem has been honoured with 15 Grammys, eight American Music Awards, seventeen Billboard Music Awards, an Academy Award (for best song, "Lose Yourself," from the 8 Mile soundtrack), a Primetime Emmy, and an MTV Europe Music Global Icon Award, among other accolades.
The Rock & Roll Hall of Fame officially welcomed Eminem in November 2022.
Private Matters
Eminem has developed a reputation as a recluse celebrity in recent years. He has admitted to having a drug problem and is currently clean. Much of his private life was on constant display in courtrooms throughout the late 1990s and early 2000s. Both his mother and his ex-wife Kim have been adversaries in his life. They had a kid together, and her name is Hailie. Whitney, Kim's daughter from a previous relationship, and Alaina, Eminem's niece, are both under his care.
The "Mom's Spaghetti" restaurant was opened by Eminem in Detroit, Michigan in September 2021.
Actual Property
Located in Clinton Township, Michigan, Eminem's 8,900-square-foot mansion cost him $1,483,000 when he purchased it in 2000. Over the years, he has made this his permanent home.
He dropped $4.81 million on a mansion in Oakland County, Michigan's that was 15,000 square feet in size back in 2003. The previous Kmart CEO once lived there. Visitors should know that Eminem has transformed the property into a fortress, complete with electric fencing and guard booths staffed by armed guards around the clock. The entire area is fenced and secured by armed guards. It's interesting to see that Eminem spent very little time here. In 2017, he put it on the market for $1.99 million and eventually sold it for $1.9 million.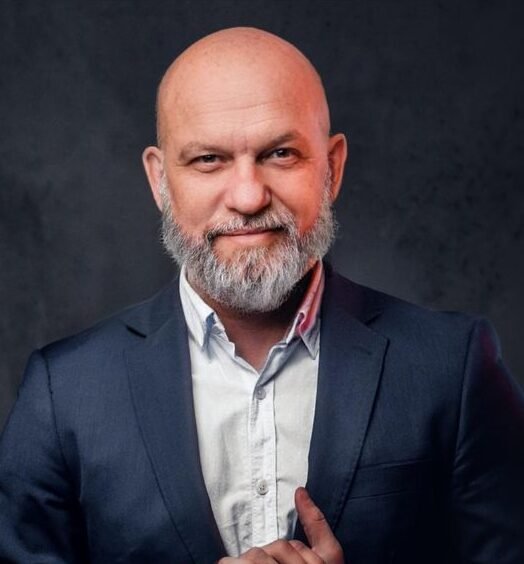 Rene Bennett is a graduate of New Jersey, where he played volleyball and annoyed a lot of professors. Now as Zobuz's Editor, he enjoys writing about delicious BBQ, outrageous style trends and all things Buzz worthy.