Have you ever wondered how to make camping more comfortable? If you have, then you've come to the right place. There are many aspects of camping that can be upgraded to make glamping a much more rewarding experience.
In this article, we've talked about some DIY glamping ideas to help you get your supplies together and make the luxury of this practice much more realistic for you and your friends.
Delighted to know more? Then read on!
Gather Supplies Needed for DIY Glamping
DIY glamping is an exciting way to explore nature on your own terms. To set up your ideal glamping site, you will need some basic supplies. Start by getting a tent, preferably a tent that is waterproof, sturdy, and easy to set up. Make sure to get an air mattress and bedding so that you can be comfortable camping.
Additionally, grab a tarp for rain protection, a cooler for food storage, and a set of camping chairs. Don't forget to collect items such as a foldable table, plates, utensils, a campfire or grill, and a lantern.
Create a Customized Glamping Tent for Luxurious Comfort
DIY glamping is an excellent way to create the ultimate glamping experience. With some creativity, supplies, and time, you can build a customized glamping tent that provides luxurious comfort and relaxation. Start by deciding on the basics, such as size, shape, and color.
Consider materials such as woven canvas cloth, mesh, and rope to construct stable support. Make sure you have enough space for furniture, ornaments, and items to make the space cozy. Check out online tutorials and blogs for tips on how to make the space not only comfortable but also visually appealing.
Create a personal oasis outdoors that blends style and comfort to give you the glamping adventure of your dreams.
Get Creative With Outdoor Lighting for a Magical Glow
Outdoor lighting is a fantastic campsite decoration to add a touch of ambiance while also serving a practical purpose. String lights hung from a pergola or trees create a soft, romantic glow. Solar-powered patio lanterns can provide functional outdoor lighting.
Consider wrapping wine bottles in string lights to line your patio or driveway for a unique look. Place paper lanterns among foliage for a dreamy, ethereal feel. Tiny gold LED battery-operated lights can be arranged along the edge of blankets for a twinkling night sky.
Pick the Perfect Site for Gorgeous Views & Maximum Relaxation
For the perfect setting for a DIY glamping adventure, plan to find a secluded spot with beautiful views and plenty of opportunities for relaxation. Consider state or national parks as well as remote beaches, mountains, forests, or deserts.
Being in nature is one of the greatest joys of glamping. Be sure to pick your site carefully. It must offer a stunning view for maximum relaxation.
Visit this location and picture your family having the best outdoor time ever.
Consider DIY Glamping Today
Overall, DIY Glamping is a great way to elevate your camping experience and add a touch of glamour to the outdoors. With the tips in this article, you can enjoy an incredibly wonderful experience without having to break the bank.
So what are you waiting for? Grab a tent and get glamping!
Interested in learning more information? Check out our other blog articles for more helpful tips and tricks.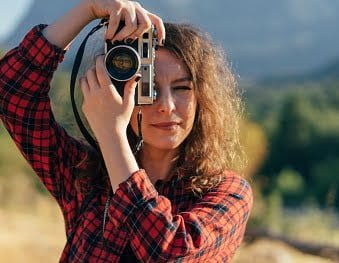 Andrea Parker is a reporter for Zobuz. She previously worked at Huffington Post and Vanity Fair. Andrea is based in NYC and covers issues affecting her city. In addition to her severe coffee addiction, she's a Netflix enthusiast, a red wine drinker, and a voracious reader.