A lot of people suffer from speech disorders. Often, it isn't noticeable to other people. It's a disorder that affects their speech fluency.
Do not be alarmed if you've noticed a sudden lack of speech in your child. Various types of speech disorders are often treatable with early detection and treatment. As a parent or person caring for a child, you must know what to expect and how to support them best.
Read on and learn more in this article.
Articulation Disorders
Articulation disorders involve difficulties in producing correct specific speech sounds. These speech language disorders can manifest as substitutions, omissions, or distortions of sounds.
Some may struggle with lisping. Others have difficulty pronouncing certain consonants or vowels.
Common articulation disorders include the inability to pronounce the "r" sound. There's also the substitution of one sound, such as "wabbit" instead of "rabbit."
Fluency Disorders
Disruptions in the natural flow of speech characterize fluency disorders. The most well-known fluency disorder is stuttering.
It involves involuntary repetitions, prolongations, or blocks of sounds, syllables, or words. Stuttering can cause the following:
Frustration
Anxiety
Self-consciousness
Overall communication abilities
Voice Disorders
Voice disorders refer to abnormalities in pitch, loudness, or voice quality. These disorders can result from vocal cord damage, vocal nodules, or other physical conditions.
People with voice disorders may have a hoarse, breathy, or strained voice. Others may experience pitch problems. They either speak too high or low.
Voice disorders can also impact an individual's social and professional life.
Language-Based Disorders
Language-based disorders affect the understanding and use of spoken or written language. These disorders can manifest in different ways. It can result in difficulties with grammar, vocabulary, comprehension, or formulating coherent sentences.
Common language-based disorders include the following:
Expressive language disorder
Receptive language disorder
Aphasia resulting from brain damage
Resonance Disorders
Resonance disorders involve issues with the balance and control of airflow through the oral and nasal cavities during speech. One common resonance disorder is known as hypernasality.
That is excessive nasal airflow present during speech. It can cause speech to sound "nasal" or as if the person has a cold or stuffy nose.
On the other hand, hyponasality occurs when there is limited nasal airflow. Thus, resulting in a "denasal" or muffled speech quality.
Recognizing the Signs and Seeking Help
It is essential to recognize the signs of a speech disorder. Seek professional help if you suspect you or someone you know may be affected.
Signs may include the following:
Difficulty pronouncing words
Struggling to find the right words
Frequent hesitations or repetitions
Persistent hoarseness
Limited vocabulary compared to peers
Remember that early intervention is crucial. It can lead to better outcomes and enhance overall quality of life.
Recognize the signs of a speech disorder, such as a stutter, earlier. Seek help from a speech-language pathologist. It can lead to effective intervention and the use of a specialized stutter device.
Exploring Different Types of Speech Disorders
Speech disorders can affect people of all ages. It has a significant impact on communication and daily life.
By understanding the different types of speech disorders, you can become more aware of speech patterns. Seek professional evaluation and intervention. Remember, everyone deserves to be heard and understood.
Did you find this article helpful? Check out the rest of our blog for more guides.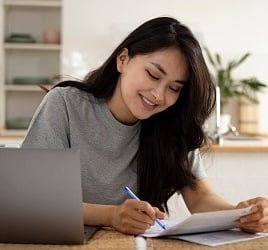 Amanda Byers is a graduate of Columbia, where she played volleyball and annoyed a lot of professors. Now as Zobuz's entertainment and Lifestyle Editor, she enjoys writing about delicious BBQ, outrageous style trends and all things Buzz worthy.